Features
Vintage Shop Equipment: The Price-Hollister Giant Brake Tester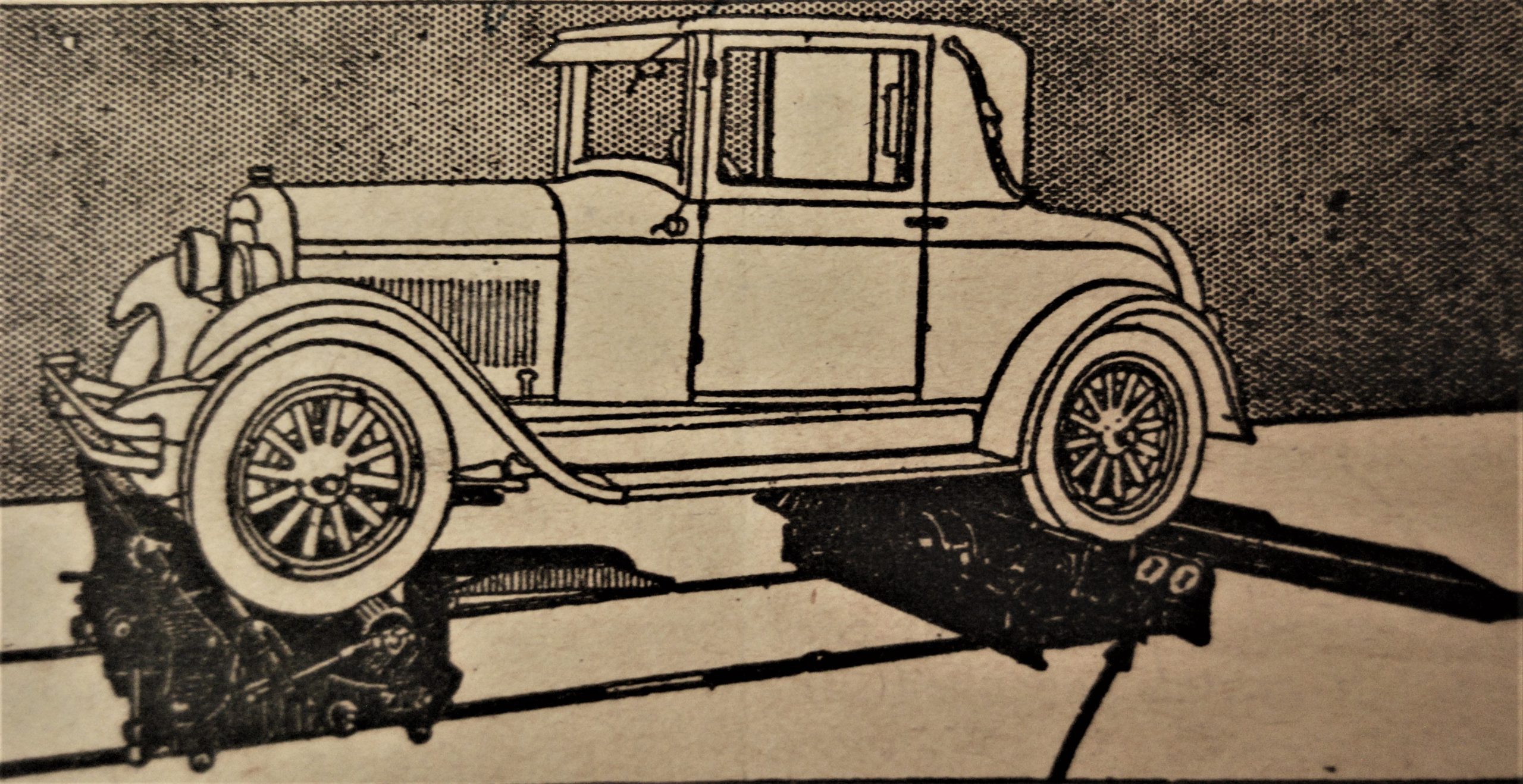 In 1932, the Modern Garage in Waupaca, Wisconsin, added a Price-Hollister Giant Brake Tester to its shop equipment. This brake tester was described as a "scientific machine that accurately determines the condition of the brakes on all makes of cars, whether they have two- or four-wheel brakes."
The tester, designed, built and sold by Price-Hollister of Rockford, Illinois, was developed to cope with new laws that required periodic inspections of automobile brakes. The manufacturer, of course, claimed that it "is a step ahead of anything of a like nature in the automotive shop equipment field."
Modern Garage managers said that the shop was taking a decided forward step in aiding the Waupaca public to reduce the annual automobile accident toll. The shop owners noted that 759,000 people in the United States had been injured in automobile accidents and 25,302 had died, with defective brakes causing many of the accidents.
"Motorists have already learned the value of changing motor oil every 500 to 1,000 miles and of changing spark plugs every 10,000 to 15,000 miles," said the shop. "It is equally important that brakes should be tested every 1,500 miles."
The Modern Garage did not charge for testing brakes. However, if a test showed that adjustments were needed or that any service work was required, a nominal amount was charged for doing the necessary work.
The Price-Hollister Giant Brake Tester showed the relative braking power on each wheel, as well as on all four wheels at once. Adjustments could then be made without guesswork. The machine also detected out-of-round brake drums and the comparative braking power of front wheel and rear wheel brakes on cars with four-wheel brakes.