Features
Vintage Shop Equipment: Shaler Electric Tube Plate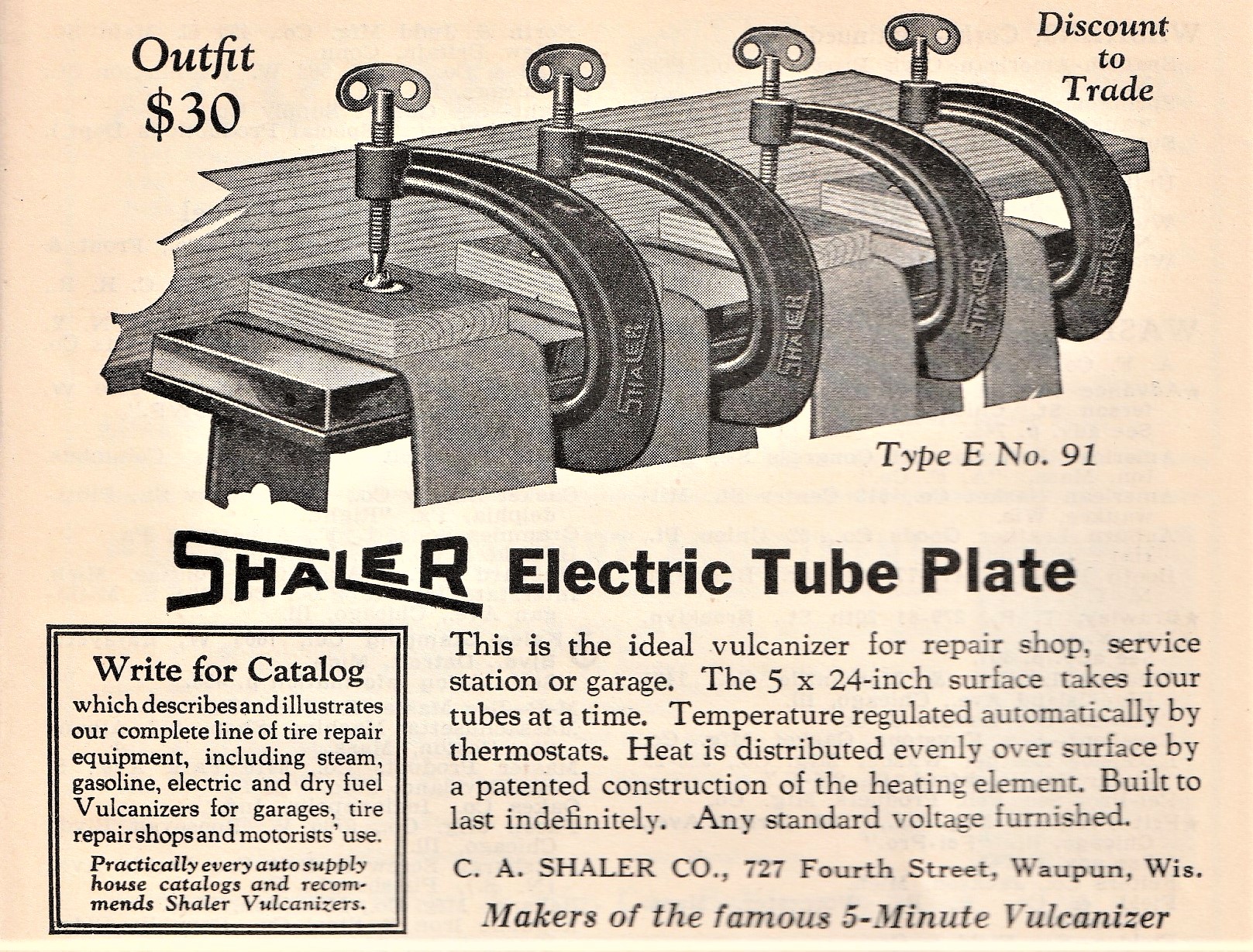 Years ago, I worked on a book showing car-wreck photos from the early 1900s thru the '50s. In the older photos, many of the cars looked new, but worn tires had caused the accident. That's why many early auto shops did good business patching tubes and tires. Vulcanization—the cooking or curing of raw gum rubber—was required. The repairs were made with raw gum—or fabric prepared with raw gum—which was then vulcanized
C.A. Shaler Co. of Waupun, Wisconsin, was known for its five-minute vulcanizer tool and its Shaler Electric Tube Plate, which was an ideal vulcanizer for professional shops. Using an electric tube plate, this plate could vulcanize four tire tubes at one time.
The plate attached easily to the edge of a workbench. The tubes simply hung over; no tube rack was necessary. Four clamps were hinged to drop out of the way when not in use and could be moved lengthwise of the vulcanizer. The machine used electric current and the temperature was automatically regulated by thermostats inside the vulcanizer.
The thermostats were factory-adjusted to maintain correct temperatures. Two thermostats, one at each end of the plate, showed the temperature at all times so operators could make adjustments to hold the vulcanizer at certain temperatures. Heat was distributed evenly over the surface by the patented heating element's construction.
The patented heating element in the plate insured the even distribution of heat and a thorough and properly cured job. The complete outfit included the vulcanizer itself (with a beautifully polished 5 x 24-in. nickel surface), four clamps, four blocks for different sized repairs, two pre-tested thermostats, electric cable and plugs for attaching light sockets. The Shaler Electric Tube Plate could be furnished in any standard voltage used then.