Features
Vigilante Introduces Custom 1977 Jeep Cherokee S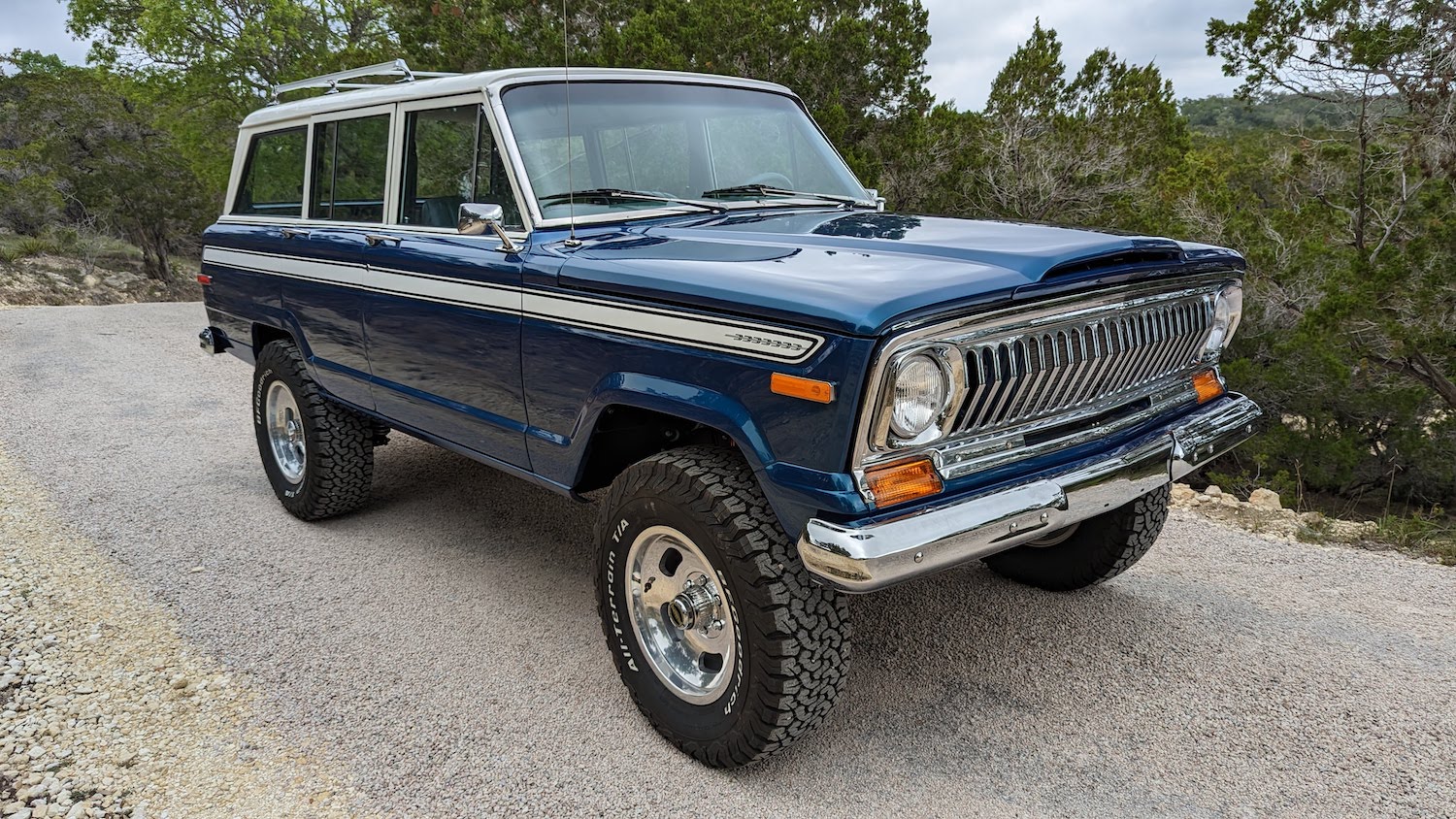 Vigilante, a Texas-based restoration and restomod shop, has introduced its latest build: a custom 1977 Jeep Cherokee S.
"Vigilante strives to not affect the soul of each vehicle's original design, and our new 1977 Cherokee S is another pristine example of this. Our team goes to extreme lengths to ensure our customers are getting an authentic Jeep driving experience. While we do provide high-level modifications and improvements to make these vehicles suitable for modern driving conditions, we ensure our customers still feel like they're getting behind the wheel of an iconic 70's-era Jeep," said Vigilante Co-Founder and CFO Rachel van Doveren. "This custom Cherokee is special for many reasons, but none more than the fact that it looks near original to how it did in the 1970's. The client requested minimal technology inside of the actual Cherokee body, so we kept this as close to possible as the original 1977 design. Our vehicles transport clients back to another era entirely, where they first discovered their passion for the legendary Jeep brand."
Vigilante outfitted the custom four-door Cherokee S with 485 horsepower via a 392 HEMI SRT-8 mated to a Bowler Performance 4L80E automatic transmission. Stopping power is provided by Baer Vigilante six-piston brakes throughout. Additionally, the restoration shop installed a Front Dana 44 front axle and Rear Dana 60 along with Eibach coils and adjustable Fox Racing shock absorbers to replace the original leaf spring suspension. An Advance Adapter Atlas II transfer case is both competition-proven and built to excel on the highway, making it an ideal fit for all Vigilante vehicles while maintaining 4-wheel drive capability. Riding on 17-by-9-inch Vigilante signature wheels machined out of billet aluminum, the custom Cherokee S is built to overcome nearly any obstacles or terrain, the builder said.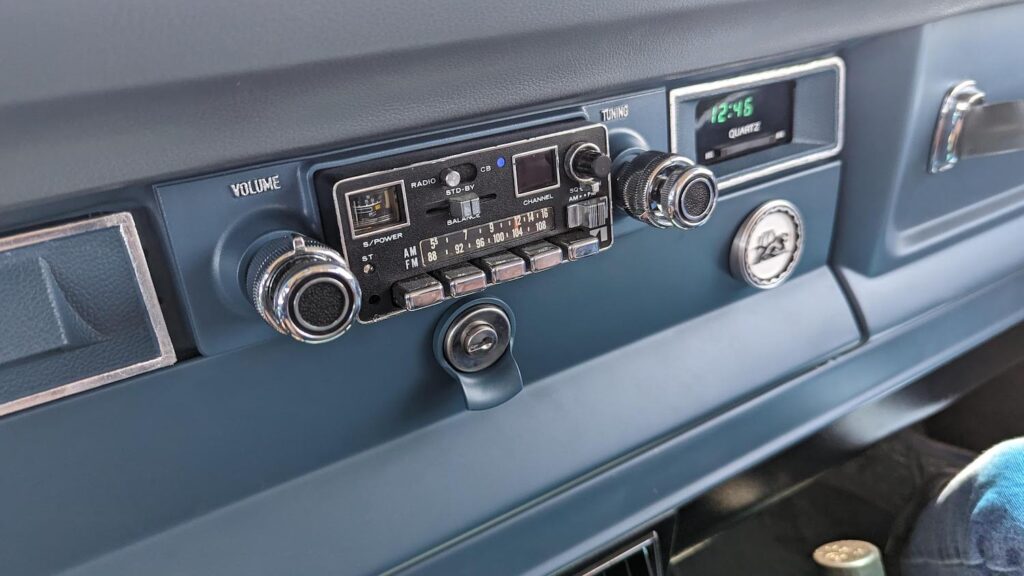 With an exterior outfitted in a sleek Midnight Blue colorway, the Vigilante Cherokee S also stands out due to the absence of the traditional wood grain paneling, instead replaced by a Glacier White stripe running alongside the vehicle. The inside of the vehicle features a Slate Gray interior with an integrated floral design embossed and pressed into the leather seats and door panels by Moore & Giles. The Vigilante Cherokee S offers two seats in the front along with a center console in the middle, while the back seats three. One of the few interior modernizations that Vigilante included was the use of three-point modern seatbelts for added safety, while designed to look near-original.
Based on client preference, Vigilante designed the Cherokee S to incorporate a minimal use of modern electronics inside the vehicle. Designed to mirror the 1977 Cherokee's original analog design, Vigilante integrated hand-crank windows and manual locks. No electronic emergency brake was added to this build either, keeping with the analog design. The Cherokee's digital gauges and clock are also designed to look as close to original as possible, the company said.
Vigilante further distinguishes this Jeep with its signature tailgate emblem, swapping out the original 'Cherokee' branding with a new CNC aluminum emblem spelling "VIGILANTE." Other custom badging includes Vigilante's mountain lion logo on the dash, while the external mirrors are machined out of billet aluminum with a Vigilante logo.