Danny Thompson had a legendary run at Bonneville Salt Flats on Sunday. Thompson, the son of Mickey Thompson, laid down a 450.909 mph record run at the Bonneville Salt Flats using the Challenger 2, a vehicle originally built by his father in 1968.
Thompson's run on Sunday, averaged with a 446.605 mph pass he made the previous day, gives the Challenger 2 a new AA/FS record of 448.757 mph, making it the world's fastest piston driven vehicle.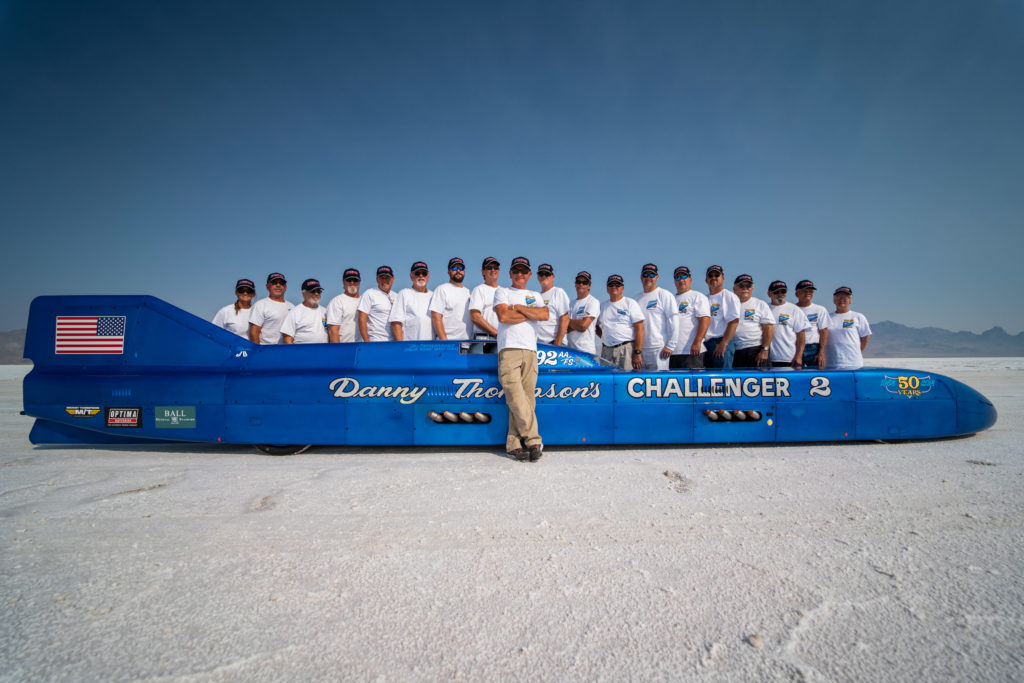 "That has been the goal since day one of the project," Thompson said, "and it wouldn't have been possible without the extraordinary efforts of my crew. The men and women who volunteered to join me on this crazy adventure are the reason for today's success. I can never thank them enough."
The 450 mph pass was anything but easy. Thompson at one point had to control the vehicle to prevent potential disaster.
"It got a little squirrelly," he said. "I was almost lock-to-lock at around 430mph, which was quite an experience."
Setting the record in the same car Thompson's father used made the milestone even more meaningful, he said.
"This year's Speed Week marked the 50th anniversary of the Challenger 2's construction. In 1968, my dad, the mad scientists at Kar Kraft, and an elite group of Southern California gearheads created a vehicle that they believed had the potential to become the world's fastest hot rod," Thompson said. "It took five decades, a lot of elbow grease, and a few modifications, but I feel like I've finally been able to fulfill their dream, as well as my own. Thanks guys. I share today's record with all of you."