Features
Using Technology to Improve Your Customers' Car Convenience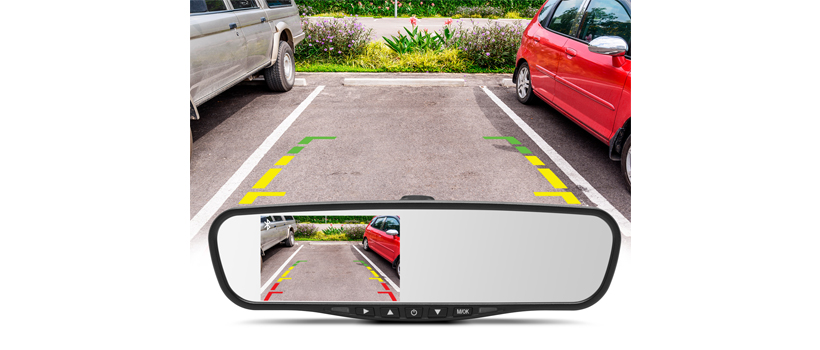 Technology and convenience features in automobiles has taken the industry by storm, and the options available could be overwhelming to customers. To make these technologies easier to explain, we've compiled a list of profitable methods for shop owners to add to their customer's cars that aid in both convenience and safety.
According to Consumer Reports, there are features a car owner wouldn't want to be without, and while some technology could be annoying, there are some features that make the driving experience much more convenient. This is a big opportunity for shop owners since manufacturers didn't start equipping vehicles with technology products until mid-2000, and these were typically available only on premium trim packages. CrimeStopper offers a full range of retro-fit products that can easily be installed on existing vehicles not currently equipped with these latest technology features.
Bluetooth connectivity allows drivers to conveniently receive phone calls without requiring the driver to fumble for their cell phone and take their eyes off the road. The MIR-45BT is a replacement rear view mirror kit featuring a built-in microphone, audio speakers, and wireless receiver that can easily pair with Bluetooth enabled mobile devices. The customer simply presses a button on the mirror, allowing them to quickly and conveniently answer phone calls while keeping their eyes forward on the road.
Forward-collision warning systems allow the driver to be alerted of a potential impact with a vehicle in front of them. The BSD-200 utilizes microwave sensors hidden behind any plastic bumper to monitor up to 49-feet in front of the car.  This can provide an audible alert to warn drivers of a potential hazard ahead of them.
Backup Cameras allow a driver to monitor the rear of the vehicle when backing out of a parking spot or driveway to prevent driving over or into an obstruction. Cameras like the CAM-400 are compact enough to be stealth mounted on the rear of a vehicle using the LP-BRACKET, or mounted inside a license plate frame like the LP-FRAME-BLK. The camera transmits video signals to a wired LCD screen, like the MIR-45BT mentioned above, that features a built-in video monitor.
Blind-spot monitoring systems observe the corners of the vehicle and alert drivers of any obstruction. Models like the BSD-754 use waterproof sensors discretely mounted into the bumper to detect objects using high frequencies.  If any obstruction approaches, an audible or visual LED warns the driver to brake when reversing the vehicle.
Heated seats offer the comfort of warmth and are definitely appreciated during the winter months. Retrofit kits like HSK-150 are universal fit carbon fiber heating elements that can be placed underneath cloth or leather seats.  Drivers and passengers can independently turn on/off their heated seat or switch them between low and high warmth settings.
Keyless entry is another technology feature that allows customers to wirelessly open doors and/or the trunk/tailgate easier, especially when their hands are full of groceries, bags, baby, or all of the above.  The SP-502 offers keyless entry with an additional remote start and security system combined into one unit.
Remote start systems allow customers to wirelessly turn-on their vehicle to warm-up the interior in snowy locations or cool it off during periods of heat advisories. Remote start systems like the RS00-G5 allows the vehicle to be remotely activated by pressing the Lock button three times on their factory equipped key-fob. This allows customers to retain their original key without adding a bulky remote to their keychain.  This is a very profitable upgrade as very few cars are equipped with this technology.
About This Sponsored Content
CrimeStopper offers a full line of safety products and security systems with convenience features like remote start and keyless entry that use factory OEM key-fobs to remotely open vehicle doors or warm up cars during snow season.
More information on easily installed safety systems can be found on the CrimeStopper website at crimestopper.com.
The above systems offer examples of how technology can help make vehicles easier – and more importantly – safer to operate.  All the models mentioned above are retro-fit kits that can be installed within a few hours.  More information on technology products can be found on the CrimeStopper website at crimestopper.com.