Features
Toyota Revives GR Corolla Circuit Edition for 2024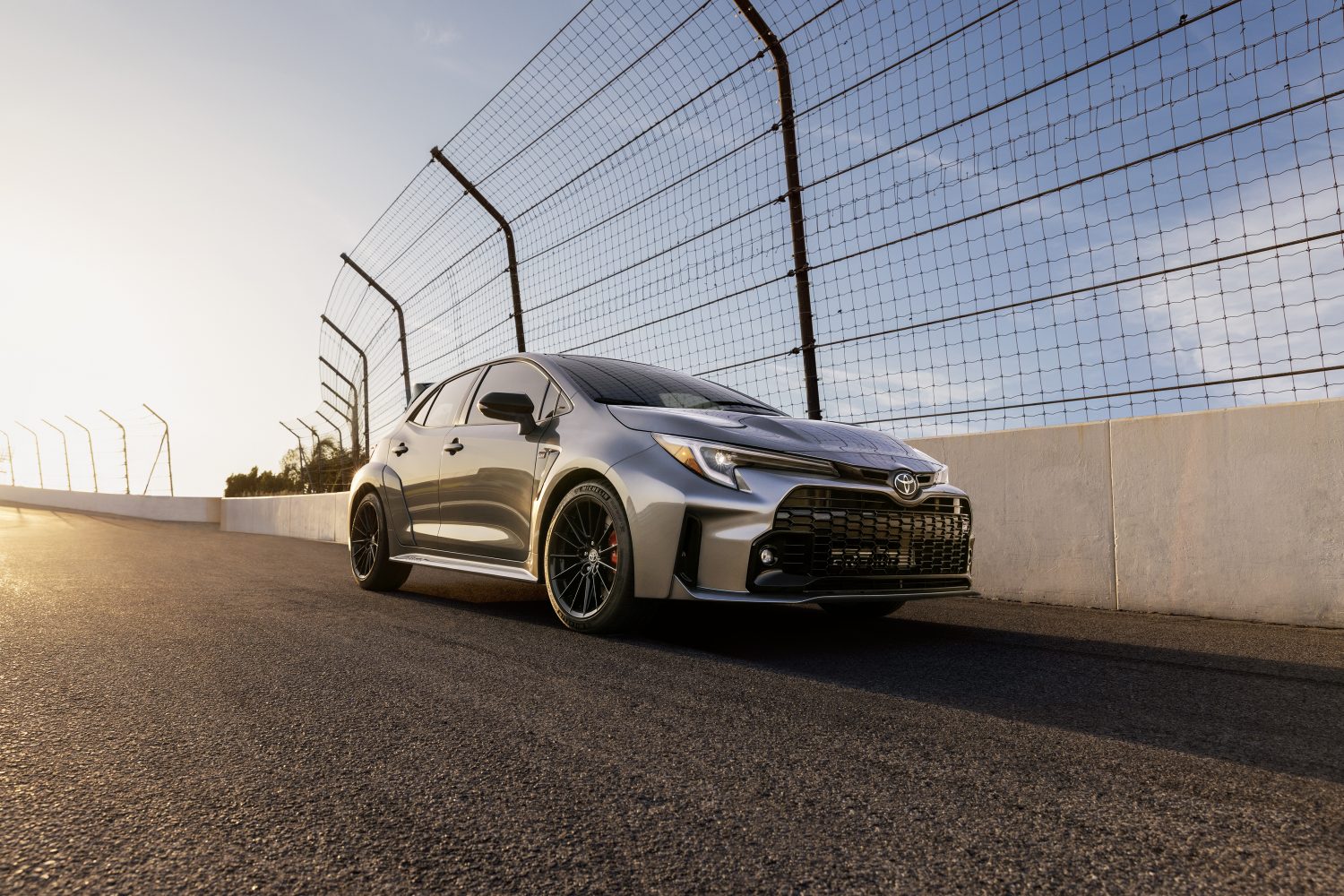 Citing customer demand, Toyota will continue to produce the GR Corolla Circuit Edition for model year 2024, the automaker announced.
"We are seeing a ton of enthusiasm and excitement for the GR Corolla, especially the Circuit Edition," says Michael Tripp, Toyota vice president of Marketing and Communications. "When Toyota GR fans speak, we listen and our plans are to increase GR Corolla volume and continue offering the Circuit Edition as part of the GR Corolla lineup in 2024."
Available at Toyota dealerships this coming spring, the 2023 GR Corolla Circuit Edition's standard features will include a vented bulge hood, forged carbon fiber roof, gloss black sporty rear spoiler, front and rear Torsen Limited-Slip Differentials (LSD), and red-painted GR logoed calipers. There will be around 1,500 Circuit Edition units produced for the continental U.S. for model year 2023.
Other standard features on the 2023 Circuit Edition include Brin Naub suede and synthetic leather-trimmed sport seats with red accents, heated front seats and steering wheel, a leather-wrapped MORIZO signed shift knob, and eight-speaker JBL Premium Audio with amplifier. Available colors include Ice Cap, Supersonic Red and Heavy Metal.
While the 2024 GR Corolla Circuit Edition will carry over some of the standard features of the 2023 model, complete details will be announced later this year. Production of the Circuit Edition model for 2025 and beyond is still under consideration, Toyota said.