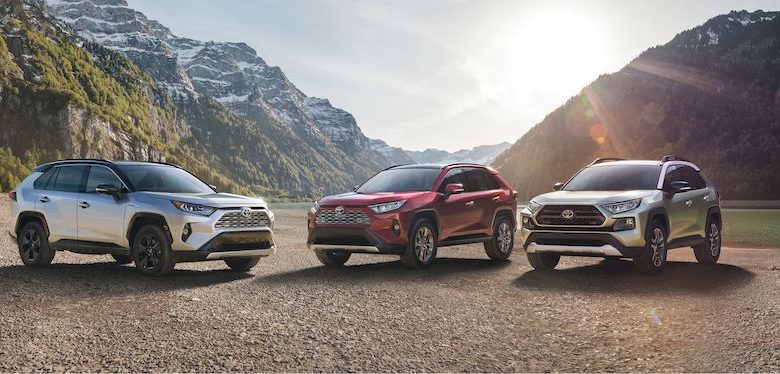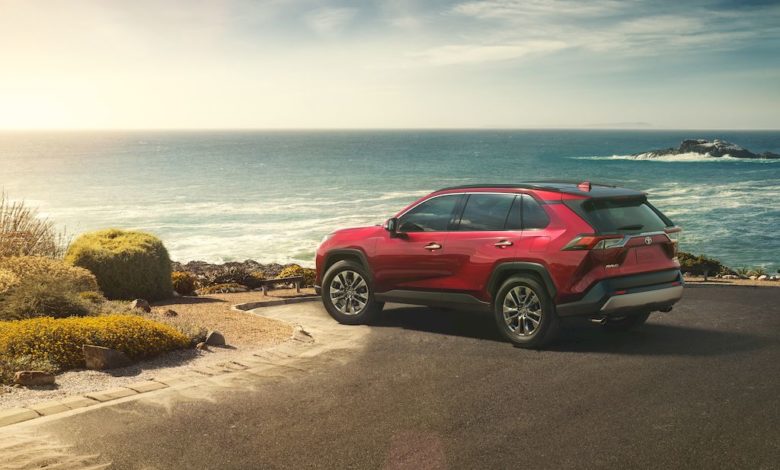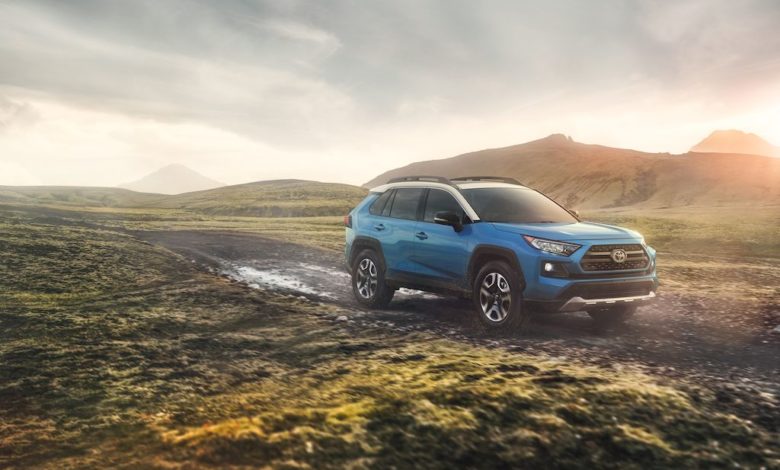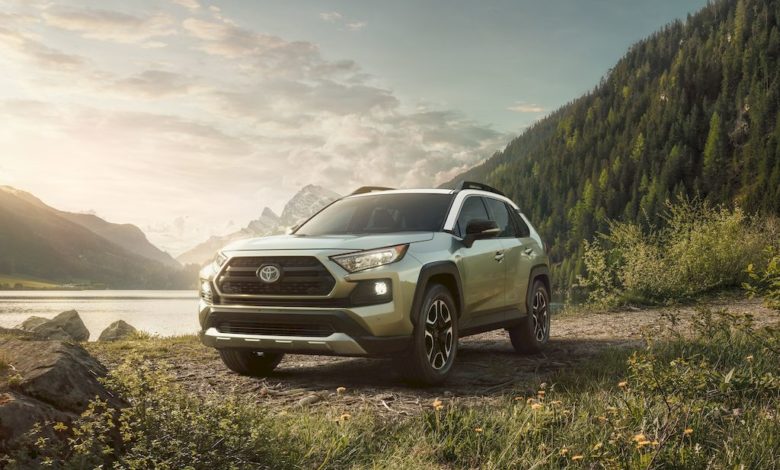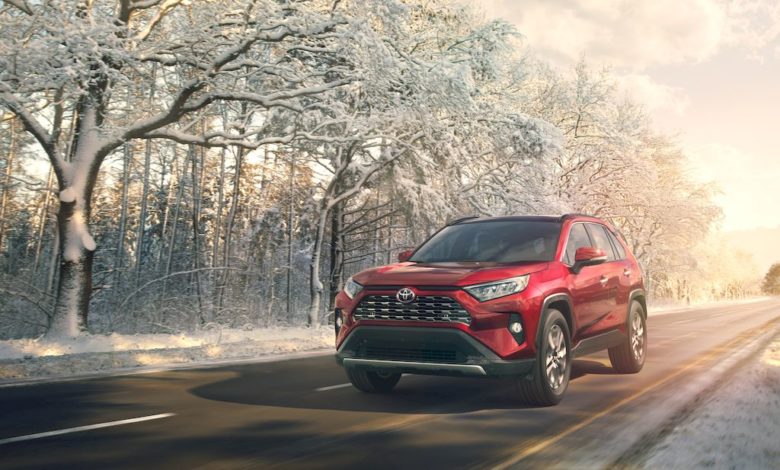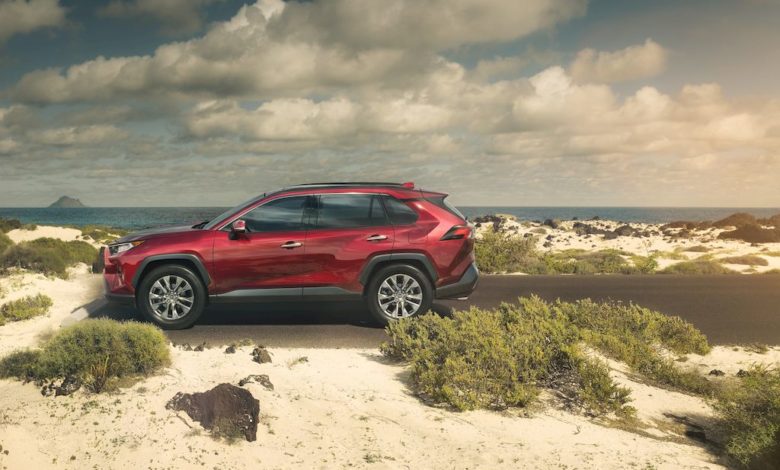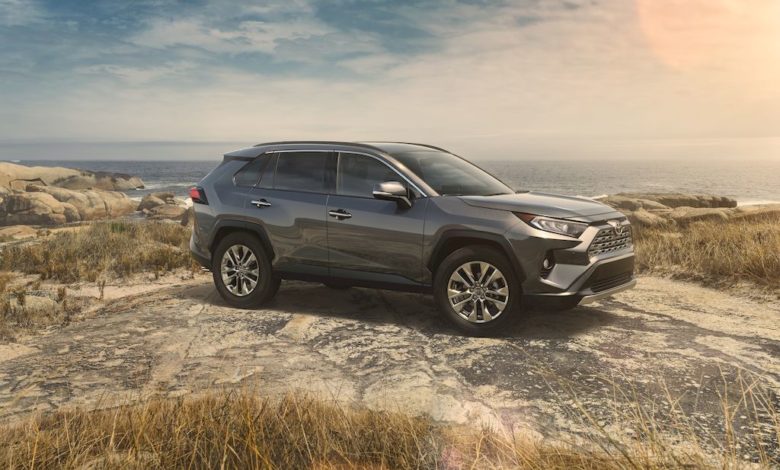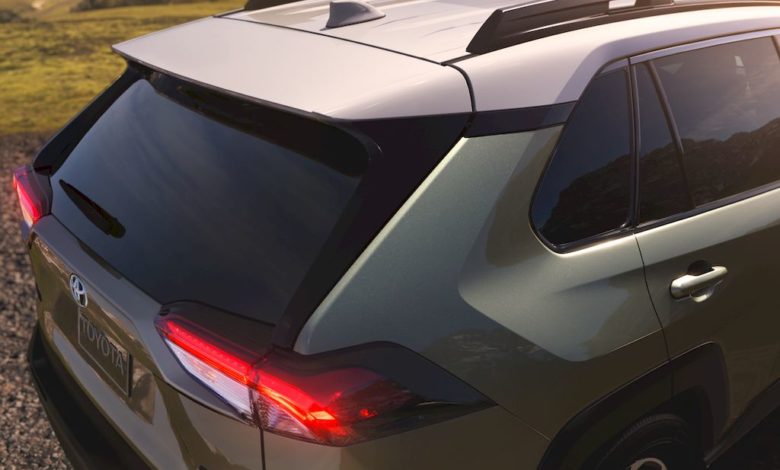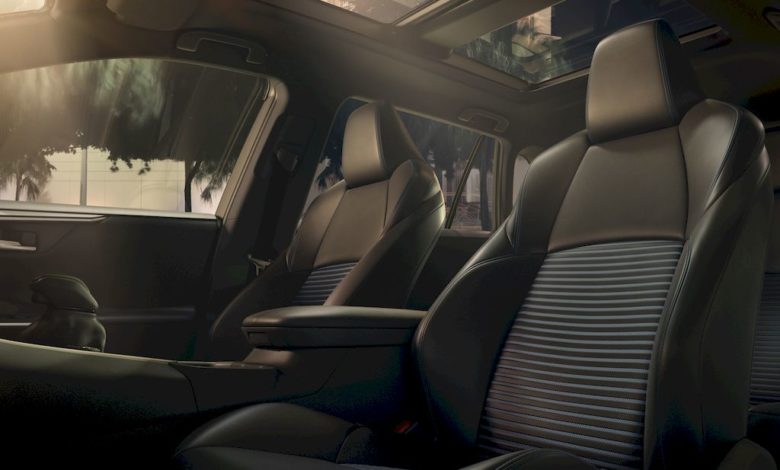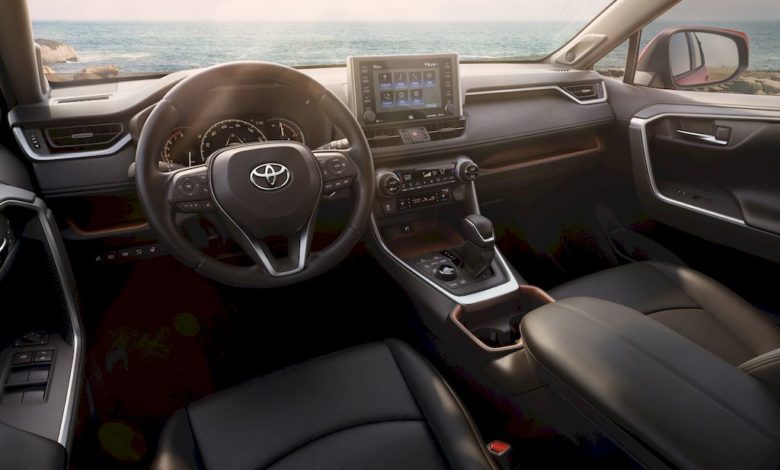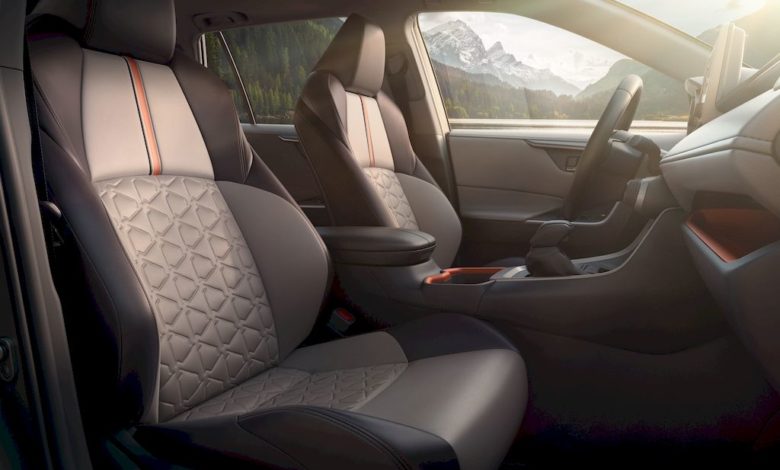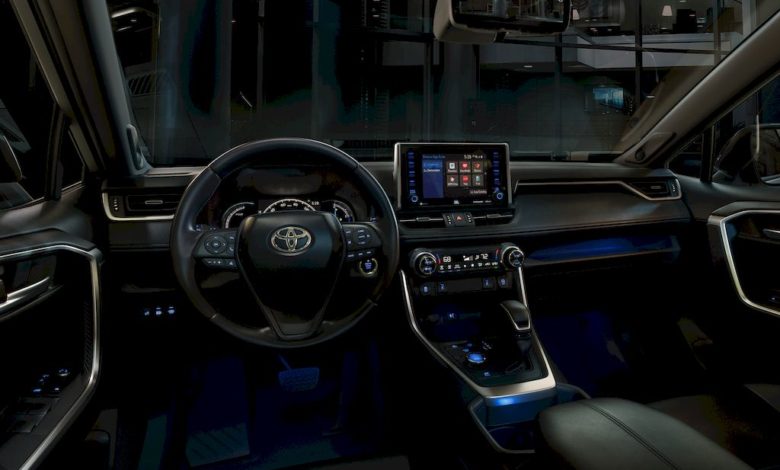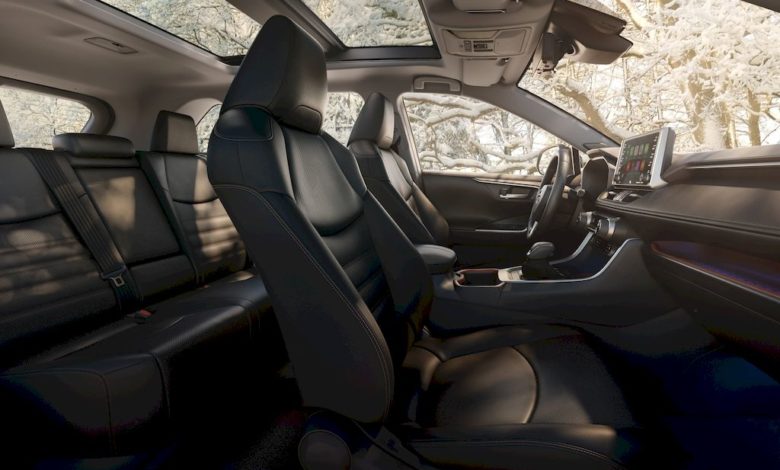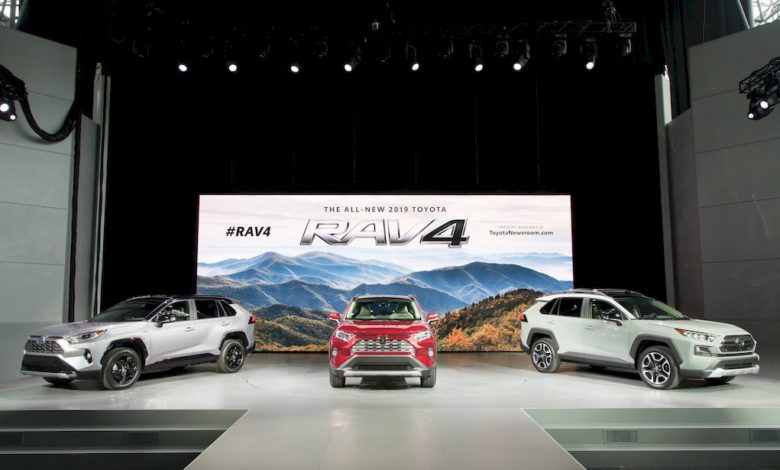 Toyota debuted the fifth generation Toyota RAV4 this week at the New York International Auto Show.
Each body panel contributes to the vehicle's new chiseled appearance. The new nose leads into a more dynamic profile, robust shoulders, and available 19-inch wheels, making for a powerful stance, according to Toyota.
The implementation of the TNGA platform allows RAV4 to adopt the charisma of a bolder and tougher SUV, but in a package that is lower and wider. The longer wheelbase and wider front and rear tracks provide a stable driving platform. For off-road prowess, the shorter front and rear overhangs will aid in RAV4's ability to overcome rugged terrain, according to Toyota.
The unibody chassis is 57-percent more rigid than the outgoing version. RAV4 incorporates an optimally tuned multi-link rear suspension, providing ideal damping for handling, minimum interior cabin noise, and the utmost ride comfort. Ground clearance has been increased by more than a half inch.
The relocated side mirrors are now positioned lower on the door for increased forward visibility around the A-pillar. Side visibility is increased thanks to a lowered beltline and the redesigned and enlarged rear-quarter glass assists with rear-diagonal visibility.
More Power & MPG
Engineers worked for about four years to fine-tune every aspect of RAV4's performance, handling stability and ride comfort, according to Toyota.
The power source for RAV4's driving abilities comes from one of two powertrains:
Dynamic Force 2.5-liter inline-four-cylinder engine with VVT-iE mated to an 8-speed Direct-Shift Automatic Transmission, which motivates the five gas models
Dynamic Force 2.5-liter inline-four-cylinder Toyota Hybrid System II (THS II) engine with Electronically-Controlled Continuously-Variable Transmission (ECVT), which activates the four hybrid models
The engine utilizes high-speed combustion technology and a variable control system for greater thermal efficiency output, which reduces energy losses associated with exhaust and cooling systems and the movement of mechanical parts, among other factors.
With a 40-percent thermal efficiency (41 percent for hybrids), the 2.5-liter 4-cylinder Dynamic Force Engine is the ideal powerplant for the 2019 RAV4 to meet the demand of providing a highly responsive, yet fuel efficient driving experience.
The Direct Shift-8AT transmission provides direct lock-up from gears two through eight to eliminate power loss from the torque converter, executing ideal smooth shifts.
The Dynamic Torque Vectoring All-Wheel Drive with Rear Driveline Disconnect enables drivers to steer the vehicle as intended, even atop the toughest of roads.
Standard on AWD-equipped Limited gas and Adventure grade models, Dynamic Torque Vectoring All-Wheel Drive with Rear Driveline Disconnect can send 50 percent of engine torque to the rear wheels, plus distribute it to the left or right rear wheel for improved handling, according to Toyota. When AWD isn't required (on long stretches of highway, for example), RAV4 can achieve better fuel economy thanks to the Rear Driveline Disconnect system. The disconnection features ratchet-type dog clutches on both the front and rear wheel shafts. These clutches stop the driveshaft's rotations, thus transmitting the driving force to the front wheels when AWD isn't required, significantly reducing energy loss, improving fuel efficiency, and reducing rotational vibration, making for a smoother ride.
This all-new AWD system is one of three available on the all-new RAV4—it joins the AWD-i system available on hybrid grades and the (non-Dynamic Torque Vectoring) AWD system available on core gas grades.
When paired with the new All-Wheel Drive with Intelligence (AWD-i), RAV4 Hybrid increases the total torque to the rear wheels—which is electronically driven—by 30 percent compared to the current generation AWD-i system. By adopting a new control system that optimally distributes torque to the rear wheels based on the driving conditions, the new AWD-i system offers high off-road performance, handling, and ability.
XSE Hybrid
For those who prefer sportier driving dynamics, XSE Hybrid is thew newest RAV4 addition.
The piano-black accents across the front end, mirror caps, fender arches, and lower rockers set the stage for XSE Hybrid's sporty appeal, according to Toyota. Unique to RAV4 Hybrids, projector-beam LED headlamps flank each side of the grille (on XLE and above) for a brighter, sharper, and ideally angled light source.
Standard on all RAV4 Hybrid models, the Toyota Hybrid System II (THS II) works in sync with the 2.5-liter 4-cylinder Dynamic Force Engine for an impressive balance of energy efficiency and supreme power output. Performance-wise, XSE Hybrid is truly the no compromise grade thanks to its enhanced power and acceleration, according to Toyota. When paired with its sport-tuned suspension having tauter shock absorbers and springs, RAV4 XSE Hybrid takes the throne as the quickest—and best-handling—RAV4 in the lineup.
RAV4 Hybrid drivers also will get added fuel efficiency and increases in horsepower and acceleration, respectively.
RAV4 Adventure
RAV4 Adventure has the capabilities for all types of off-road fun, according to Toyota.
RAV4 Adventure features standard high-rise roof rails and large over-fenders. The more rugged exterior includes an aggressive grille, fog light surrounds, and unique wheel design. It also features a stout stance, and standard Dynamic Torque Vectoring all-wheel drive with Rear Driveline Disconnect.
Two-Tone
RAV4 XSE Hybrid features a standard two-tone exterior paint scheme. The black roof is paired with either Blizzard Pearl, Silver Sky Metallic, Magnetic Gray Metallic, or Blueprint (a new color to the palette). RAV4 XSE Hybrid's exclusive interior comes mono-spec with black Softex material and blue accents throughout.
RAV4 Adventure grade can be had with an Ice Edge-colored roof that is paired with one of three exterior colors: Midnight Black Metallic or Blue Flame, both of which are new for RAV4; or Lunar Rock, an all-new color to the Toyota lineup that makes its first mission on RAV4.
Inside, interior seat finishes come in either black or a grade-exclusive, Mocha-colored Softex, with the latter being a brand-new interior finish in the Toyota lineup. Orange stitching accents the interior with additional orange appointments placed throughout the dashboard.
Additional full-body color options include Super White and Ruby Flare Pearl.
RAV4 Limited
The top-grade RAV4 Limited features 19-inch alloy wheels and chrome accents.
Standard features include a front-row moonroof and eight-way power-adjustable driver's seat with memory and two-way lumbar support.
Tech-wise, RAV4 Limited comes standard with a newly-designed 7-inch Multi-Information Display (MID) and a Digital Display Rearview Mirror. By default, the display is a conventional rearview mirror but with the flip of a switch, drivers have an increased field of vision coming through the rearview mirror, displaying what is behind the vehicle thanks to a high-mounted, adjustable wide-angle, high-definition camera affixed on the rear of vehicle, according to Toyota.
Optional content that enhances the ambiance includes ventilated front seats, heated rear seats, and a panoramic moonroof. The available hands-free power liftgate helps by opening with a wave of the foot below the rear bumper.