Features
Toyota Introduces 2024 GR Supra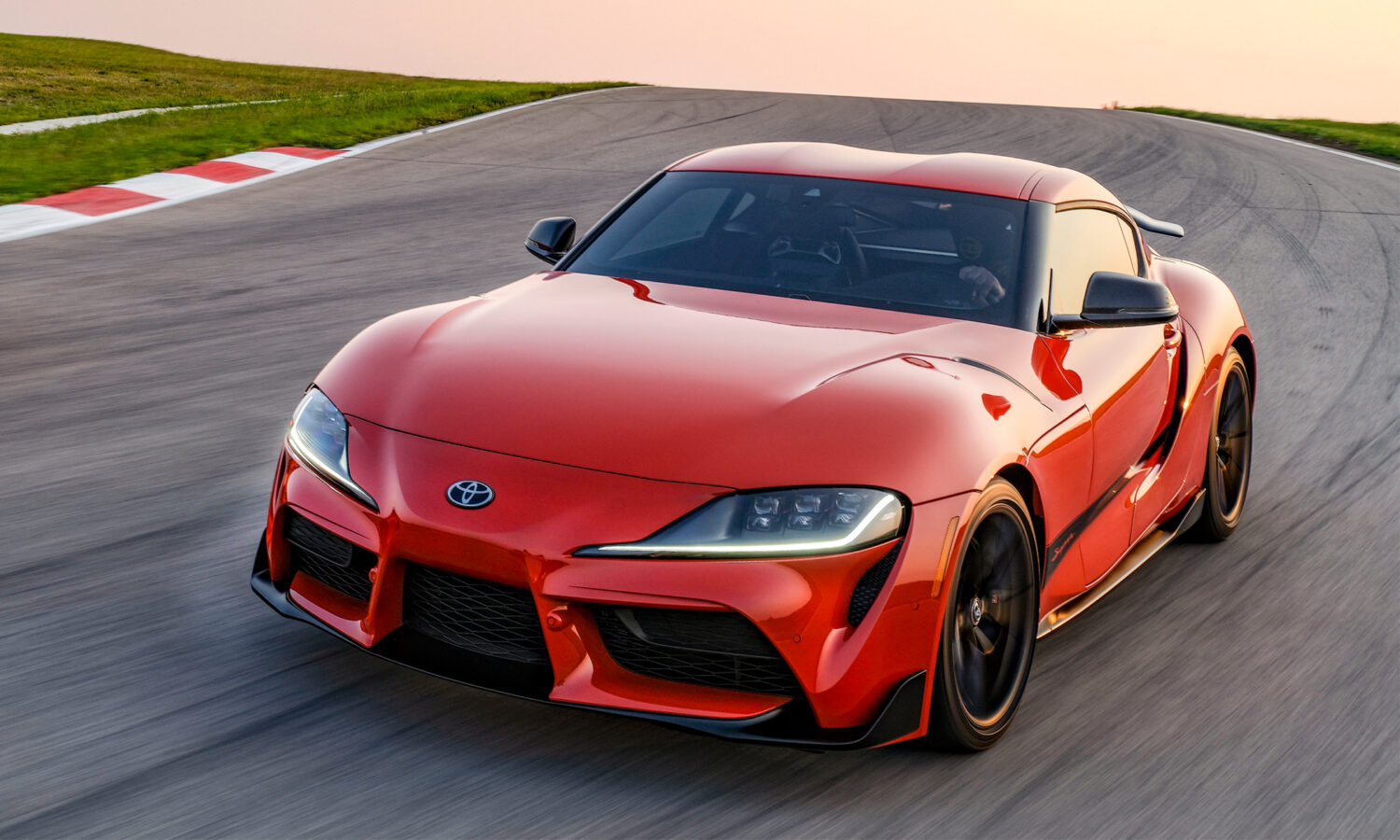 Toyota has introduced the 2024 GR Supra, as well as a special variant marking the 45th anniversary of the nameplate, the automaker announced.
The 45th Anniversary Edition joins the lineup of 2.0- or 3.0-liter engine equipped GR Supra models. Drivers can choose from the GR Supra 3.0 or 3.0 Premium grades, powered by an inline six-cylinder turbocharged engine that produces 382-hp and 368 lb.-ft. of torque or the GR Supra 2.0 grade with an inline 4-cylinder engine that offers 255-hp and 295 lb.-ft. of torque, as well as 200 lbs. of weight shavings.
The GR Supra also continues offering performance-focused standard equipment across all models, like a double joint-type MacPherson front and multi-link independent rear suspension, sport calibrated electronic power steering, and dual rear exhaust outlets. All models wear high performance Michelin Super Sport tires for maximum grip of the Supra's Rear Wheel Drive (RWD) platform, Toyota engineers said.
On the inside, the 3.0 Premium features power adjustable, leather trimmed seats, and for 2024 adds a new Hazelnut seat and interior color with black also available. Black soft touch Alcantara and leather-trimmed sport seats are standard on the 2.0 grade and 3.0 base grade models, with manual adjustment on the 2.0 and power adjustment on the 3.0. All GR Supra models come with standard knee cushions.
Audio options for the GR Supra begin with a 12-speaker, 500-watt JBL Hi-Fi system standard on the 3.0 Premium. Both the 2.0 and 3.0 models can be upgraded to the 12-speaker JBL system when the available Safety & Technology Plus JBL Package is equipped. For 2024, all GR Supra 2.0 and 3.0 models equipped with the Safety & Technology package will come with Supra Connect Extended Services, Toyota said.
The 45th Anniversary Edition adds a GR Supra model to the lineup with a nod to the past. It's available in a choice of fiery orange Mikan Blast or icy white Absolute Zero and equipped with an elevated gloss black rear spoiler, standard. Built on the 3.0 Premium grade, it wears 19-inch matte black wheels, features a black Supra side decal, and is available in a choice of Manual or Automatic Transmission (MT or AT).
Exterior colors offered across the 2.0 and 3.0 model lineup include Stratosphere (blue), Absolute Zero (white), Nocturnal (black), and Renaissance Red. Mikan Blast is exclusive to the 45th Anniversary Edition.