Features
Three Reasons Two-Way Remote Start Will Grow Your Business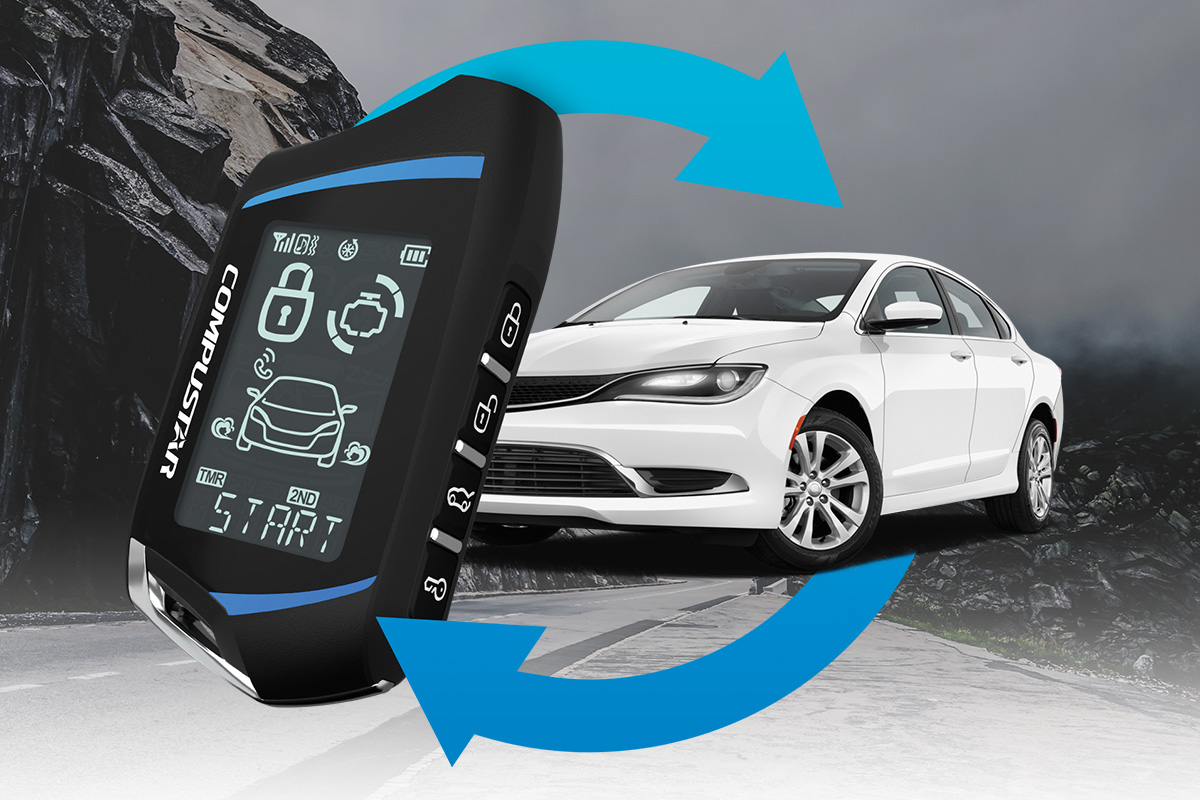 Remote starters have come a long way since people first began installing them in vehicles in the mid-1980s.
Today, most vehicle manufacturers offer basic remote start systems with every new vehicle sold. 12-volt retailers that install remote starters are now leveraging e-commerce websites like Groupon and social media to advertise low, aggressive prices on basic systems.
Because of these factors, consumer awareness about the benefits of a remote starter is at an all-time high. It is now more important than ever for businesses to understand the best way to improve customer retention and profitability of selling remote starters. The solution? Two-way.
Two-way remote starters were the key innovation that propelled the popularity of remote start systems in the late '90s. Drivers were now able to start their cars and receive confirmation even if their parking spot was not in sight. Manufacturers like Compustar have thrived on the development of these technologies, adding features like one-mile range, waterproof remotes, and smartphone control with apps like DroneMobile.
If your shop is actively or interested in selling remote starters, here are three reasons why you should focus all of your sales on two-way systems.
Reason No. 1: Instant confirmation and superior range
Every driver in the world parks outside at some point. Whether it's at the mall, the grocery store, the movie theatre, or the airport, people leave their cars in outdoor parking lots that are often far from their ultimate destination. This distance between driver and vehicle is the key reason for the popularity of two-way remote starters.
Two-way remote starters generally provide superior range over basic models which ensures reliable communication even in the midst of interference from buildings, power poles, and nature. Additionally, when a lock or remote start command is sent from a two-way remote, instant confirmation is provided, letting the driver know that their vehicle has started to warm up or cool down.
Adding these enhanced features to a customer's remote start purchase is also painless. Remote start brands like Compustar offer remote upgrade kits, which allow installers to easily upgrade the system's antenna and remotes to two-way without replacing any internal components. So even if your customer doesn't make the jump to two-way initially, you can always upgrade their system later on when they revisit your business.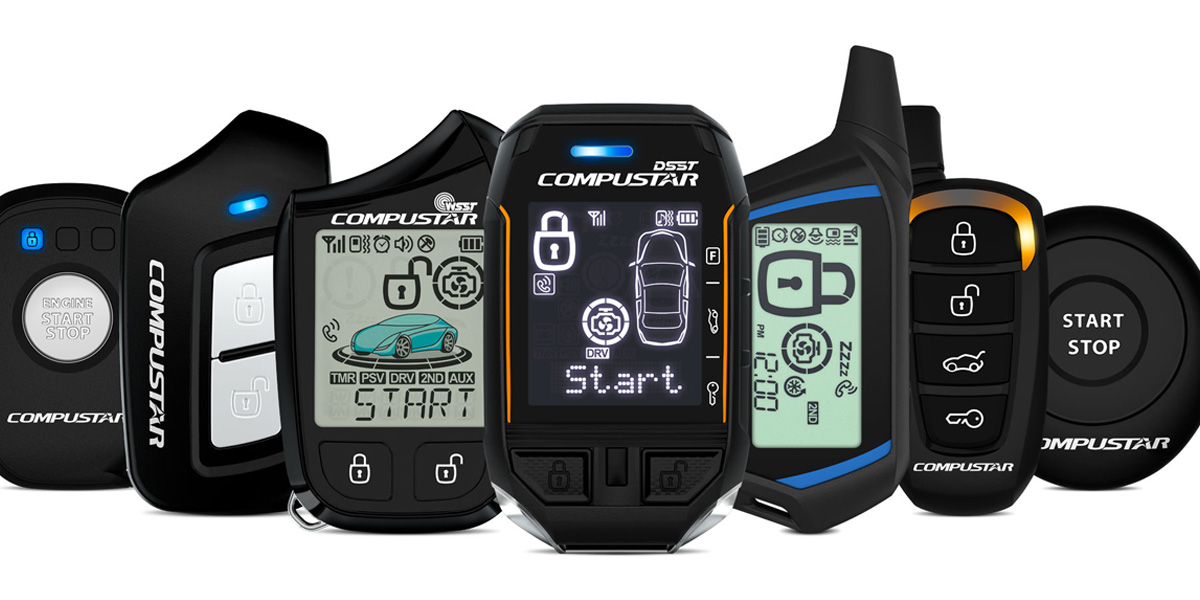 Reason No. 2: Ensures repeat business when customers purchase their next vehicle
Customer retention should always be  No. 1 on every business person's priority list. There are two main contributing factors to gaining return business: service and product experience. You must leave a positive impression on your customers and provide a product or service that is both memorable and unique.
When you sell and install a two-way remote starter on your customer's vehicle, you are setting your business up to accomplish both of these goals. Once your customer enjoys the benefits of being able to start their car from far away and get instant confirmation, they won't be able to imagine life without two-way. Even when your customer sells their vehicle and purchases a new one, they won't be satisfied with the basic system that is installed on their vehicle.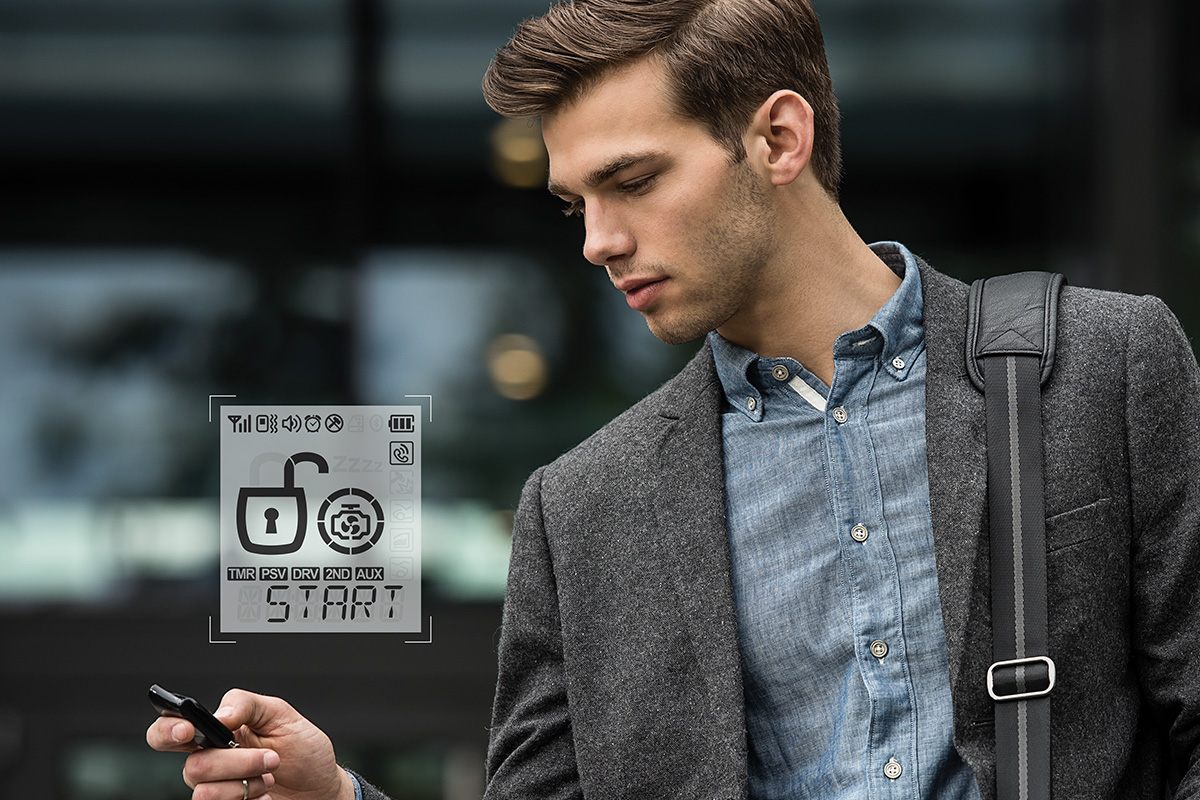 Reason No. 3: Security, safety, and peace of mind
Two-way systems don't simply offer convenience and comfort, but they can also give your customers peace of mind. In the event that a driver forgets to lock their doors, they can simply pull out their two-way remote and press lock. They'll receive instant confirmation and save the walk back to their vehicle.
Certain two-way remote starters also provide alarm alerts that notify you when your vehicle's security system is breached. The Compustar PRO T12, for example, is a two-way remote starter that features an LCD screen that will vibrate, beep, and display the type of intrusion occuring on your vehicle.
Opportunity Awaits
Whenever a customer contacts your shop and asks about remote start, seek out opportunities to understand how he/she could benefit from a two-way system. Ask about their parking situation at work or where they generally drive their vehicle during the week. Addressing these questions can go a long way in exceeding the expectations of your customer, while also increasing your business' average selling price and custom retention.
About Compustar
Compustar is Firstech's award-winning brand of remote start, security, and connected car solutions for most vehicles. There are more than 2,000 authorized retailers for Compustar across North America. To learn more about becoming a Compustar retailer, visit www.firstechllc.com.