Features
The Final Touch: Installing Edge Trims and Rubber Seals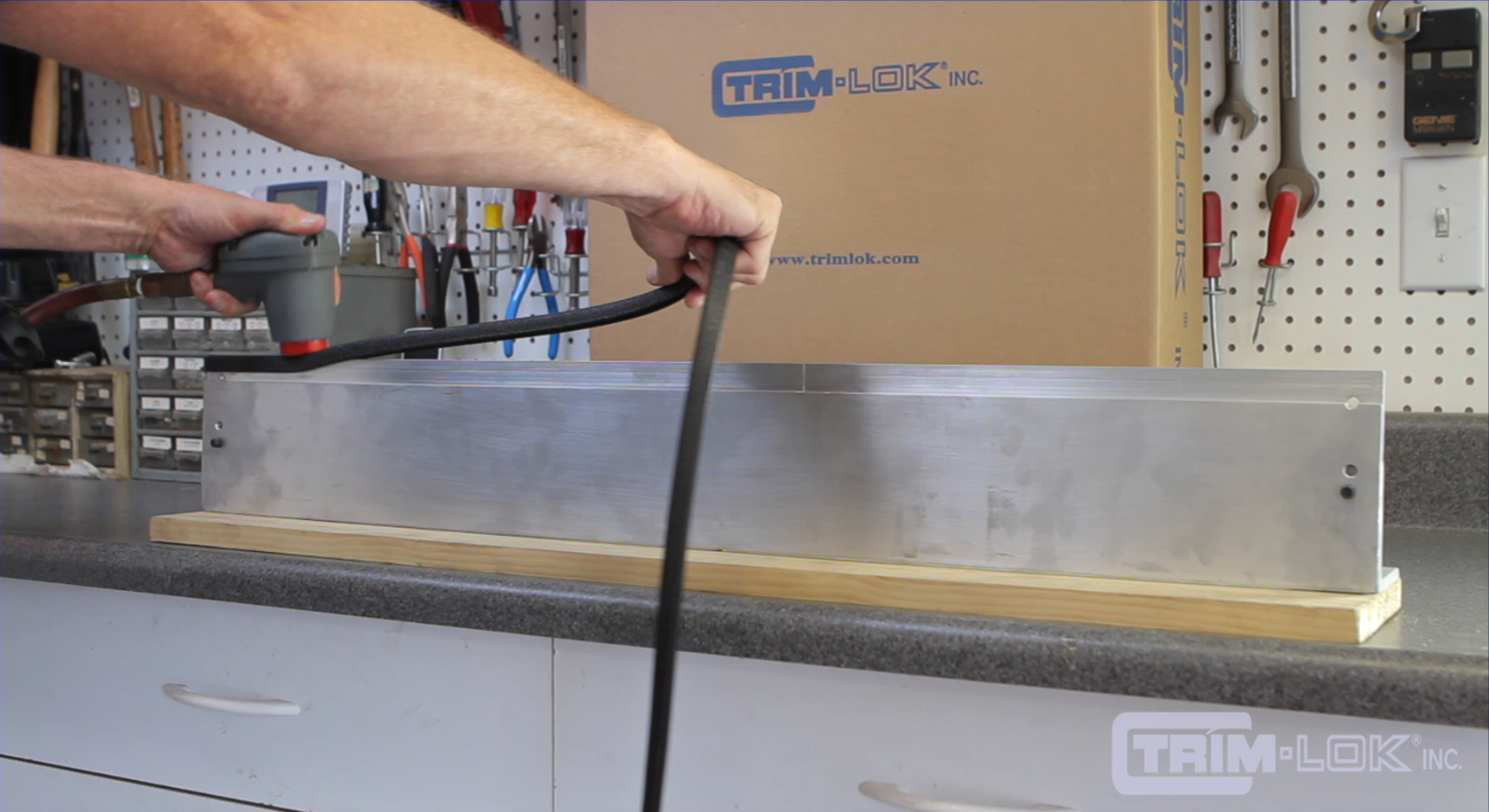 Your customer's car or truck wouldn't be complete without the proper trims and rubber seals to make it look sleek and protect it from the elements. Universal Edge Trims and Rubber Seals like those offered by Trim-Lok can easily be installed on nearly any vehicle, regardless of make or model.
Adding a protective trim to a customer's car or truck door or fenders prevents damage by protecting from dents and scratches. Replacing old and worn out weather stripping rubber seals prevents damage by tightly sealing out any moisture, dirt and debris.
There are several key factors to selecting and installing edge trims or rubber seals that will work best for the project.

Edge Trims
Proper Measuring-Edge trims are generally engineered to fit a specific edge size. You'll need to measure the thicknesses of your edge to select the proper size-not the size smaller or the size larger. Getting the most accurate reading can be achieved by using a pair of calipers. When your measurement is between two sizes, you'll want to the select the next size up.
Proper Surface Prep-Before starting your installation, make sure that the edge you're applying the trim onto is free from any dirt or moisture. We recommend a cleaning solution of one part water and one part ispropyl alcohol, and a clean cloth.
Proper Tools-Before installing, make sure you have all the tools you need. Whether you need trim cutters, miter tools for making corners or a pneumatic hammer to make installation a breeze, proper preperation speeds up the process. Trim-Lok offers a variety of

tools and accessories for trim and seal installation

.

Rubber Seals
Proper Measuring-For rubber seals you'll need to measure the width where your seal will be applied and calculate the height of the seal that is needed for proper compression. Compression recommendations for rubber seals is between 25-50 percent for the best results. Anything more than 50 percent could result in the rubber seal taking on a compression set.
Proper Tape Selection-When deciding your adhesive needs, you'll need to consider the application. If the application is static or if the seal will remain compressed between two stationary objects, a standard pressure sensitive adhesive will suffice. If the application is dynamic and will see constant push and pull forces, a high strength tape system should be selected.
Proper Surface Prep-Even with the right part, if the surface isn't properly prepped, you risk failure of the part in the application. When replacing an existing rubber seal, make sure the surface is free from any residual glue or debris. Any remaining dirt or moisture can be cleaned by using a solution of 1 part water to 1 part isopropyl alcohol and a clean cloth.
Proper Tools-Before installing, make sure you have all the tools that you need. Whether you need trim cutters, miter tools for making corners or adhesive to seal your bulb ends together, make sure you have those before starting your project.
Watching How-To videos is also helpful when deciding to take on any project.
About this Sponsored Content
If you have any questions, visit Trim-Lok online where you can view the catalog of parts, build your trims and seals, and request free samples of the parts that you're interested in to test for fit and function. Trim-Lok Customer Service or Direct Sales Reps can also help you select the right part and send you samples.