Features
Successful Upgrades Mean Repeat Customers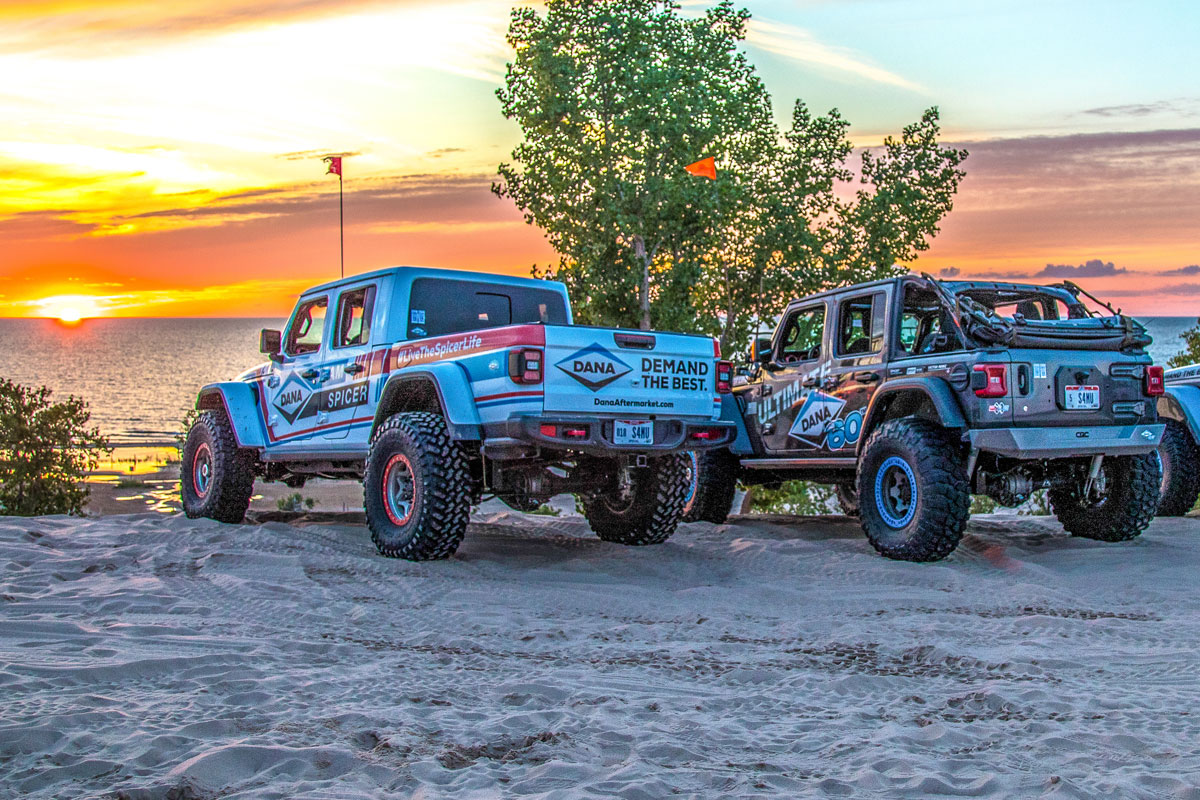 When a customer rolls into their driveway with a Jeep® for the first time, it's an unforgettable feeling. You know that at that moment, many of these off-road vehicle owners are equally excited about the thought of hitting the trails, and about which modifications or upgrades to move ahead with first. Whether owners are aiming for better off-road performance or just want to achieve a certain "look," providing them with the right parts and a few helpful tips can help them achieve their goals. Their success, in turn, can keep them coming back for bigger and better modifications in the future.
Vehicle upgrades such as bigger tires open up a whole new range of possibilities for off-road rigs, but owners may not know that many modifications require other corresponding changes. Since switching out to larger tires is a very common upgrade, it's a good idea to be sure that your inventory can support all the related modifications.
---
About This Sponsored Content
For customers seeking optimum performance, aftermarket upgrade parts offered by the Dana and Spicer brands are a reliable choice. Dana Aftermarket parts are designed, engineered, and manufactured to meet the strict standards established for OE car companies, because Dana is an OE manufacturer. In terms of the Jeep brand, Dana has served as the OE driveline supplier since the Jeep began in 1941.
---
Jeep owners should be aware that bigger tires put more stress on the drivetrain and change how their vehicle operates. The larger tires create more torque and bending forces, which can increase part fatigue, raising the potential for early part failure. To avoid this, two upgrades that customers should plan on are stronger u-joints and axle shafts.
When upgrading to bigger tires, customers will also need a gear ratio change. This is essential to achieving a good balance between the torque they want, and the efficiency of their engine and transmission. The larger tire size changes the optimization of the transmission-to-engine operation. Without the correct gear ratio, they'll get terrible gas mileage and wear out the transmission quicker.
While this is true for any vehicle, you can be ready with an example geared toward Jeep fans. The Jeep Wrangler JL and the Gladiator JT now come with an 8-speed automatic transmission. Yet if owners don't switch out to the correct gear ratio for the tire size, they lose the ability to utilize the 6th, 7th, or 8th gear speeds. This is what kills the gas mileage—but a gear swap will solve that issue. And of course, if a vehicle owner is doing a gear swap on one axle, they will need to complete a swap on the other axle so the front and rear match.
With bigger tires, Jeep owners should also incorporate stronger axles. If an owner upgrades to larger tires and makes no other changes, this heavier weight will generate additional stress and shorten the life of the axle and its components. With all the added stress, original equipment axle shafts can be bent and broken.
Original ball joints also wear much faster with larger tires. These parts can really take a beating when modifying other things as well; items like body armor, roof top tents, and new bumpers add a lot of weight. You can help prevent axle component failure when customers are out on the trail with a performance ball joint kit. Performance ball joints are designed with metal-on-metal construction, providing increased resistance to stressors, extending part life and preventing uneven tire wear.
Finally, keep in mind that many Jeep owners want their rig to stand up to brutal terrain, and look good while doing it. Nodular iron performance diff covers with ribbing protect differential components from off-road hazards, while that ribbing also lends an aggressive, trail-ready look.
When customers start modifying their vehicles, they go outside the original design parameters. You can help ensure that any modifications are well-considered and researched, and that the components used will be reliable for the long haul. When you stock the parts that help customers hit the trails with confidence, you'll keep them coming back as they continue to upgrade their rigs to fit their lifestyles.