Features
Social Driven: From Virtual to Reality
Sponsored by Keystone Automotive Operations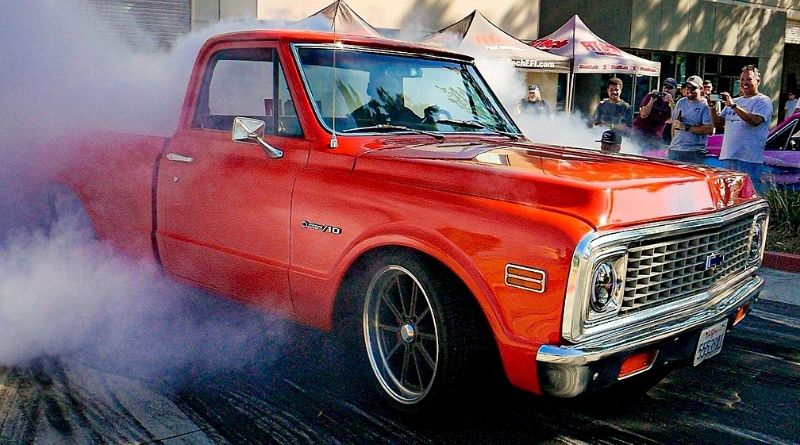 Even before pandemic restrictions turned scheduling into a logistical chore, traditional automotive events were beginning to lose their luster with modern enthusiasts. Online engagement is redefining offline interaction, and even the most beautiful parked vehicle will never feed the video-hungry algorithm like a car cruise or burnout contest.
In today's car culture, what constitutes an event is changing – and many industry players are embracing it as an opportunity to directly connect with their consumers.
Keeping It Real
"From cruises and Cars & Coffee events to local car shows, social media makes it easier than ever for likeminded enthusiasts of all types to communicate with each other, connect and gather," says Patrick Wagenbrenner, communications manager at Keystone Automotive Operations. "While organized shows and events will always have a spot on the calendar, there has been significant growth in both the activities and attendees participating in newer formats, like pop-ups."
Smaller in scale and often more niche in focus, pop-ups are designed to be nontraditional and temporary. They quite literally 'pop up' – sometimes in strange locations – and can offer consumers everything from an alternative shopping experience to an immersive test drive. Such features make them well-suited to social media promotion, which excels at cultivating 'blink-and-you'll-miss-it' excitement in highly-concentrated markets.
As the events evolve, so do their organizers. Former background sponsors are now playing host, allowing brands to "parlay their enthusiast communities" into unique, independent gatherings, Wagenbrenner says. These events aim to build authenticity, often by incorporating tours or behind-the-scenes experiences at business headquarters and manufacturing facilities.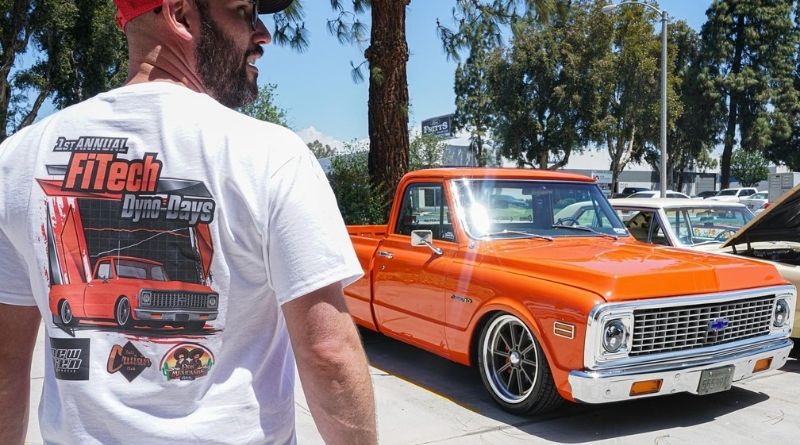 As title sponsor of Southern California's Quarantine Cruise, FiTech kicks off the event with its own independent gathering at company headquarters. On "Dyno Days," enthusiasts are invited to show off their classic car, hang out with other enthusiasts and lay down some smoke.
Individual shops are capitalizing on event opportunities, as well. Wagenbrenner notes how block parties, open houses, Cars & Coffee events and cruises do more than just give existing customers a place to show off their rides. "It also provides potential customers the chance to see a shop's work for consideration," he says.
Plus, attendees are all too happy to share their event experiences on social media – tagging the shop, the venue and any supplier-branded accessories they can identify. It's essentially the next generation of word-of-mouth marketing, Wagenbrenner explains, complete with visual proof of a happy customer.
Make It Your Own
Many brands are finding that the shift from large-scale shows and expos to specialized events is providing them with more autonomy. "They can tailor something to their specific audience, or to an upcoming product or an emerging trend," Wagenbrenner says. "This makes the event more niche and personal, further strengthening that relationship between brand and consumer."
According to Richard Waitas, senior manager and spokesman at MagnaFlow, this type of in-person engagement is exactly what online users want.
"People started showing that they wanted to be a part of the manufacturer's experience," he says. "We received messaging from our consumers who wanted to work with brands directly, and a big part of our response was to open up our facilities so people could see behind the curtain."
In March 2022, the company hosted the first event in a series of MagnaFlow Meetups at its headquarters in Oceanside, California. Marketed as "an interactive community experience," the open house event was hosted alongside the adventure podcast Rigged For Dirt and included local shops, fellow manufacturers, as well as local off-road and overlanding clubs. Several hundred people showed up, along with more than 20 manufacturers and retailers, and 70 or so vehicles.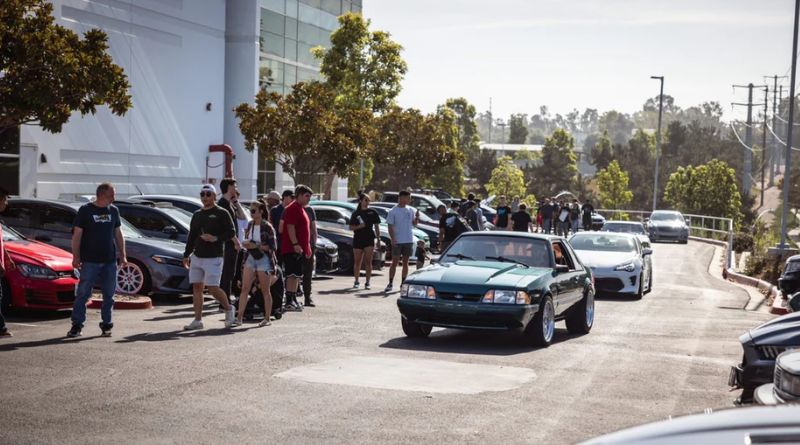 After the success of its first "MF Meetup," MagnaFlow hosted a second, performance-themed event in August. It also drew a large crowd – and a wide collection of cool cars to the main corporate office.
Waitas says these meetups not only give the company a chance to show that the claims it makes about manufacturing, design and engineering are true, but also allow MagnaFlow to share insight with growing enthusiast communities.
"It's not just about showing them how to put an exhaust on a car," he says. "We're also learning about their unique needs. [For overlanders], will this cause CO2 to enter a tent? If so, how do we solve that?"
Mike Wahl, VP of sales and marketing at FiTech, agrees that simply opening up the doors to the company is surprisingly effective at bringing people in.
On Saturdays before the Quarantine Cruise – one of the country's largest rolling car shows, which FiTech sponsors – the company hosts Dyno Days at its factory warehouse. It's a casual affair, Wahl says. No registrations or lengthy planning process. People show up, sign a waiver and put their car on the dyno – regardless of whether they own FiTech equipment or not. "We do dyno pulls and tacos," he says. Those looking for a trophy and bragging rights can participate in the burnout contest.
Wahl says the laid-back approach to automotive fun has humanized the company for enthusiasts, showing them how FiTech is "not just a big factory that pumps out parts."
"It shows the passion that we actually have for the hot rod community," he says, "and that goes for all of our social media – it's given us that outlet. But doing those live events, it gives us that much more [opportunity]."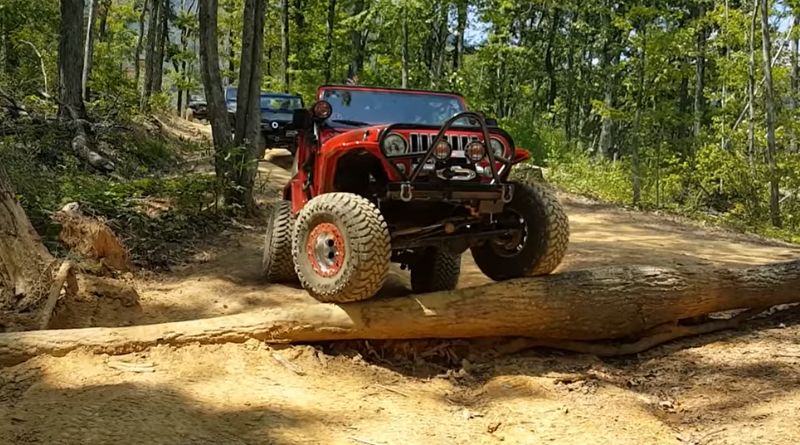 WARN Industries invites attendees at the Great Smoky Mountain Jeep Invasion to go "wheeling with WARN." The rides, which provide the company a chance to connect with off-road enthusiasts, run about 3-4 hours and are open to all levels. This past year WARN had over 60 rigs, ran 4 different groups, and had groups on everything from Trail 2 to Rattle Rock.
Who's All Coming?
Event planning on social media requires more than simply posting an invite. Like all promotion, it demands a strategy. And since enthusiasts want to engage – even if they can't attend – it's important to craft a plan that connects with people before, during and after the event.
Before an event, find ways to build anticipation. Use the countdown feature on Instagram stories, or publish teaser posts about special guests and giveaways. Share behind the scenes footage on how the event is coming together, and provide followers with useful information on where they can purchase tickets or the easiest way to reach the venue.
During an event, capitalize on attendees' desire to share their experience. Make sure the event is Insta-worthy, with plenty of photo and video opportunities. Invite people to go behind the scenes, so they can share 'exclusive' content. Post throughout the event across multiple channels, and accelerate interaction by tagging fellow brand, shop and enthusiast profiles.
After the event, keep the party going online. Encourage attendees to share their favorite moments, solicit feedback on what they'd like to see next time and express thanks by reposting enthusiast content and giving them a shoutout.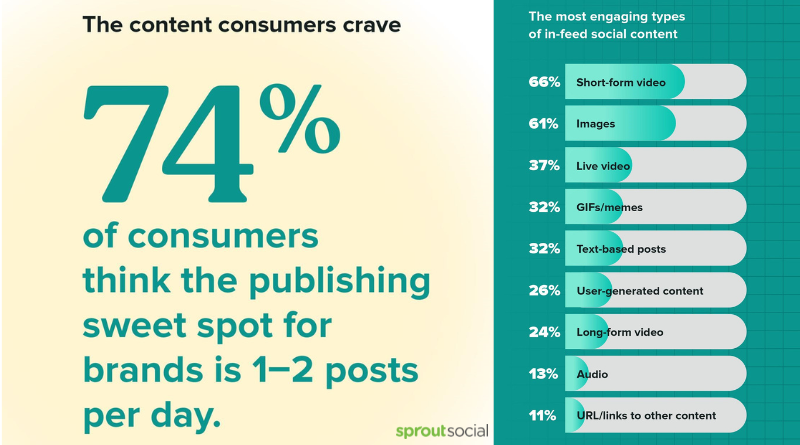 Still unsure about jumping into the social media machine? Here are some straightforward tips from Wahl, Waitas and WARN's strategic communications manager Andy Lilienthal.
"For ages, I've told WARN employees if they see a vehicle that they think is cool, it's likely fans of our brand would think it's cool," Lilienthal says. "I encourage them to take photos of neat rigs and send them to me to post on social. A super-cool build is still often a very popular thing on social media … [however], video is stronger than it's ever been – and is a must-do for social."
"Don't be timid – post what you like," Wahl adds. "If your specialty is building suspensions, then show cars with your suspension on it. Give them the 360-view of your vehicle. For us, we're under the hood. So, if we can find a FiTech on an engine, we're going to show it running. We'll give you a quick, under 15-second view of what the car looks and sounds like, and that's a Reel for us."
"It's also good to have a plan before you start recording," he continues, "and wipe your lens!"
"Be genuine and talk to the people you're selling to," Waitas stresses. Social media has taken much of "glitz and glamor" out of marketing, but he says people are okay with that. "If you're willing to take the time and have a real conversation about your product, I think you'll be pleasantly surprised with how that plays out with consumers."
---
About This Sponsored Content
Keystone Automotive Operations is the leading distributor and marketer of automotive aftermarket products and services, uniquely positioned to offer customers and suppliers substantial scale, the most comprehensive inventory selection in the industry, high levels of customer service and innovative marketing support. Keystone is committed to expanding its offerings to meet the ever-growing needs of its customer base, providing them everything they need, when they need it.