Features
Shop Upgrades Truck for Deployed Air National Guardsman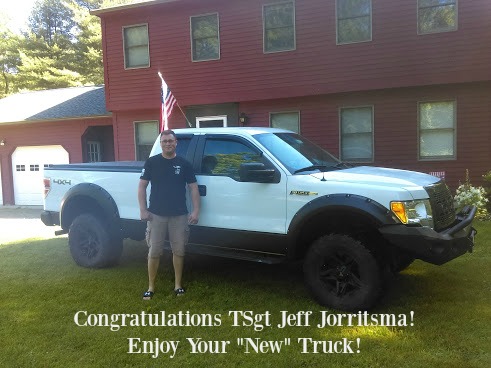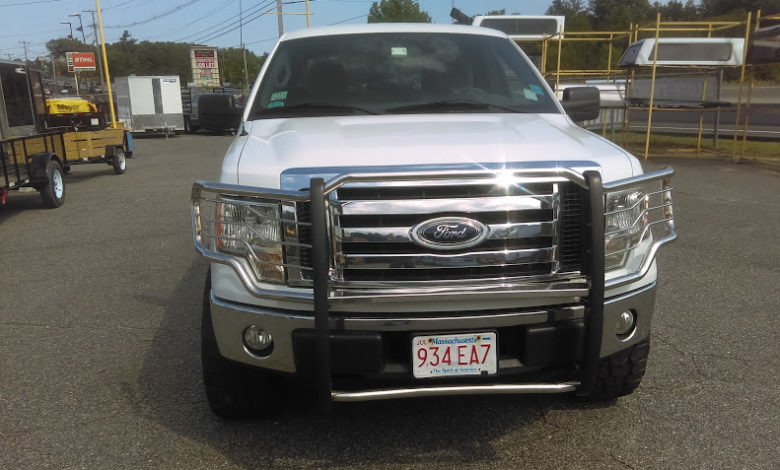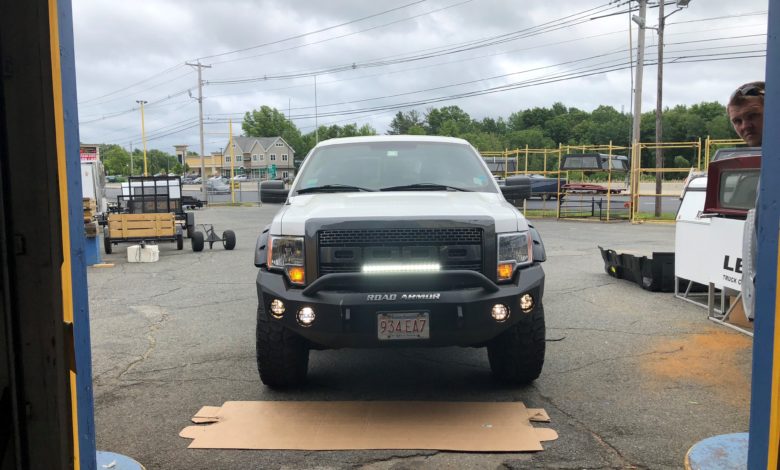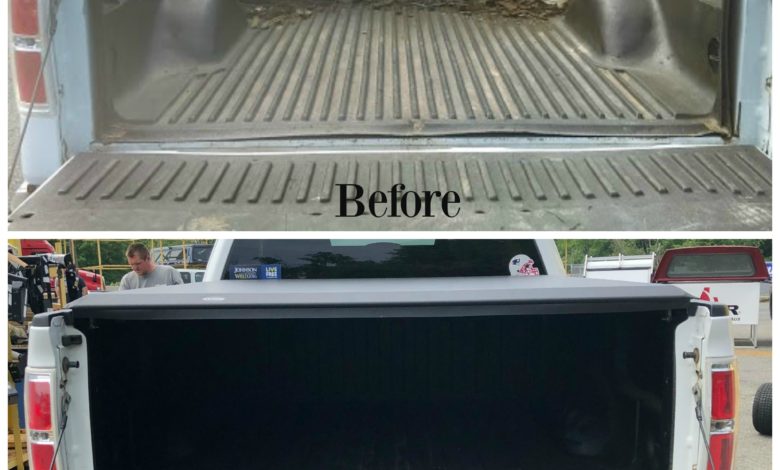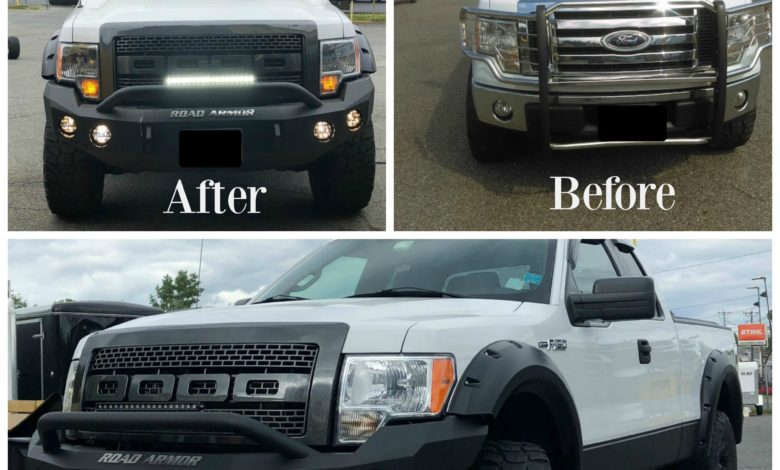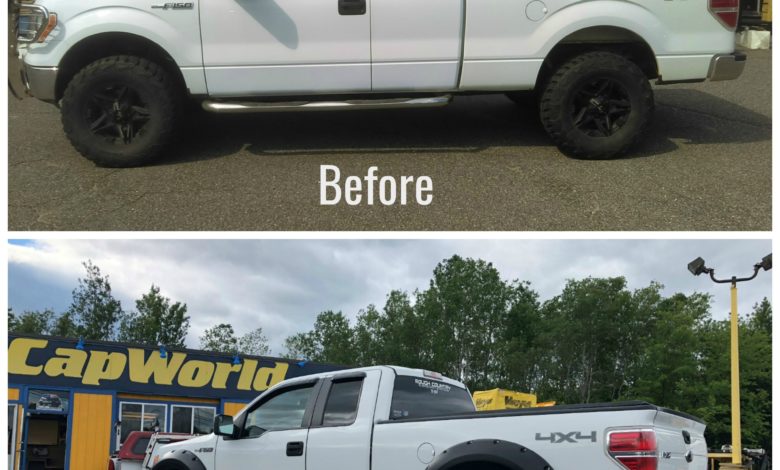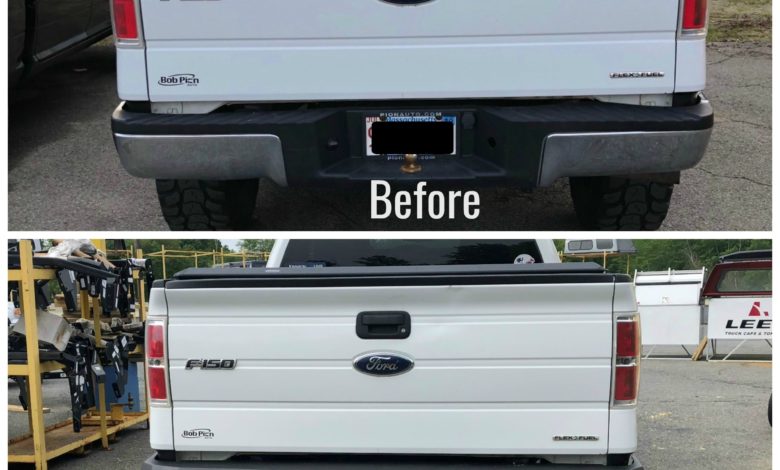 An Air National Guardsman recently came home from deployment to a huge surprise thanks to Cap World, a truck accessories and towing shop chain with 12 locations peppering the east coast from Florida to New Hampshire.
When TSgt Jeff Jorritsma returned to Huntington, Massachusetts he found that his 2011 Ford F-150 had undergone a big transformation. The truck received a full makeover of aftermarket products including a new ACCESS tonneau cover, spray-in Reflex bed liner, front and rear bumpers, fender flares, a grill guard, Rigid lights, WeatherTech floormats and seat covers by Cover Craft.
Work on the truck was completed in June by Cap World employees Jason Pease, Tyler Dubrule, Tyler Gasco and Kevin Fournier in the company's Westborough, Massachusetts location. Cap World is owned by Charley Holden, who is also a military veteran. The company has been in business since 1985.
Cap World earlier this year launched an initiative aimed at giving back to the men and women serving and deployed in the military. The goal was to take a current serviceman or woman's vehicle and transform it with all the truck accessories they have ever wanted, and surprise them upon their arrival home.
Cap World is enlisting the help of family members to write in or send videos about their deployed family member and why their vehicle needs an upgrade.
"Although tough to pick just one candidate, our winner TSgt Jeff Jorritsma is an upstanding serviceman, husband, father, friend and overall human being. Cap World was happy to choose him for this surprise," the shop stated in a news release.
Jorritsma has worked in the Barnes Air National Guard since 2007. He went to boot camp at Lackland AFB in Texas in 2006. He has volunteered to deploy three times in six years for three-month deployments. First was to United Arab Emirates (2012), then second and third he went to the Netherlands and Bulgaria (2016 and 2018).
While deployed, Jorritsma acts as the single point of contact in the deployed organization on all matters related to the deployed equipment. He is directly responsible for the inspection of all cargo for airworthiness to ensure flight safety.
"It doesn't matter if someone needs help, on or off duty Jeff has always said yes and been there to support," said SMSgt Gregory R. Pauli. "During a deployed USAF member's wife's medical emergency, he has acted as an escort for out of state family members to help them navigate their way from the Mass Pike to the correct hospital."
Whether helping to build a roof on a garage (despite his fear of heights) or helping a deployed USAF member's wife get her broken down car to a repair shop, there are stories that showcase Jorritsma's character, according to Cap World.
"Jeff is the kind of guy who would give you the shirt off his back," said Leah Jorritsma, Jeff Jorritsma's wife. "He is always willing to lend a hand to a friend in need. Whether it is help fixing something, splitting fire wood or moving, Jeff would be there to help."
Cap World is already looking for its next truck makeover candidate. Those interested can submit a brief write-up or video telling the shop about a deployed family member. Submissions should include a photo of the vehicle to be upgraded and can be sent to Sarah at marketing@capworld.com.