Features
SEMA PRO Cup Challenge Emphasizes Vehicle Marketability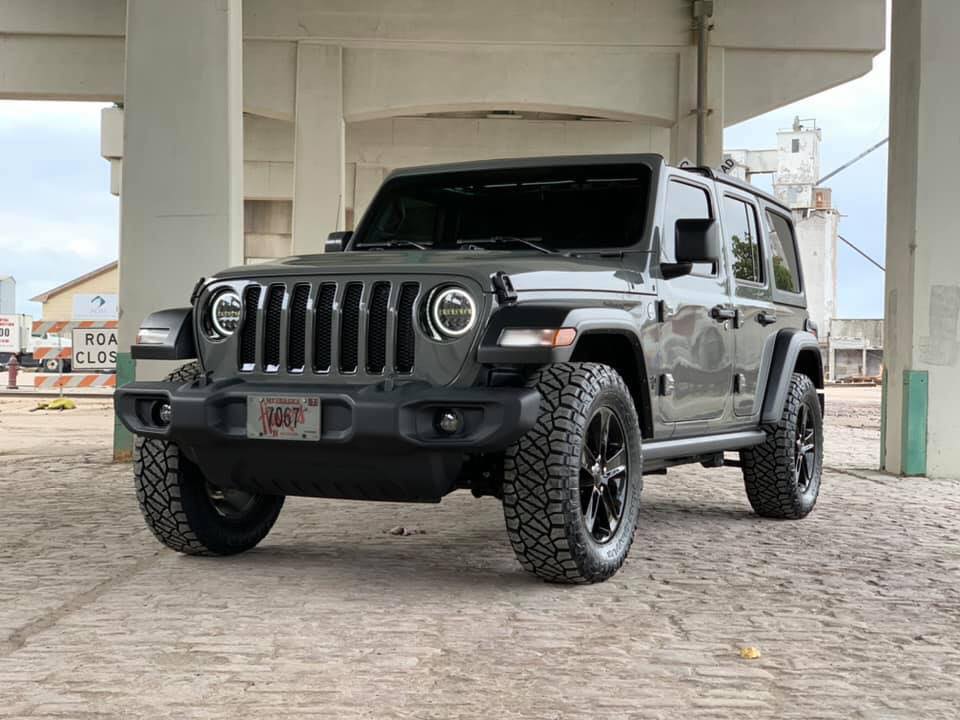 The SEMA PRO (Professional Restylers Organization) Council is putting four restylers to the test this year in the Inaugural PRO Cup Challenge, a new competition that will see the participants judged on their ability to put together a marketable, creative and replicable build.
The four PRO Council members-"Brandon McNew, Altered Garage; Cristina Jorge, Specialty Automotive Treatments; Josh Poulson, Auto Additions; and Dino Perfetti, Automotive Concepts-"have all undertaken projects under these stringent guidelines and are currently putting the finishing touches on their vehicles in preparation for the final reveal at this year's SEMA Show in November.
In the run up to final judging, THE SHOP Magazine will be speaking with each of the contestants to get their perspective on the competition.
First up is Brandon McNew, who operates out of his shop, Altered Garage, in Omaha, Nebraska.
While the parameters of this build aren't what you'd typically see at SEMA, they're not exactly foreign to McNew, who got his start by selling to dealerships-"the theoretical target audience of the competition.
"Before [Altered Garage] had a retail presence, we were selling to dealers," he said. "That's probably why we're where we are today, being a part of this, is because we know a lot about selling to dealers. That's kind of our specialty."
And one thing he knows about working with dealerships is that the build has to be the best of both worlds.
"Building for a dealer is basically the exact challenge we're doing for the show," McNew continued. "You're trying to make a vehicle that works in the dealer's budget, has the profit margin for them and for you and be as desirable to as many people as possible."
The best way to check all those boxes, McNew says, is finding the sweet spot between a tricked-out custom ride and a car rolling off the production line.
"Everything has to be middle of the road," he said. "It can't be too basic because then it's not different enough, but it can't be too crazy or else you'll lose potential customers."
But he also says selecting the right vehicle package, as well as capitalizing on trends, plays just as much of a role.
"Color's a big deal. You need to make sure you select a truck bumper that's all color matched. And you want to stay away from red and blue just because there's less interest in those colors," McNew said.
The same applies for off-road and 4×4 builds, which McNew says are also subject to tendencies all their own. And with several of the top Chrysler dealerships in the country located in Omaha, the former car salesman and dealership manager has seen and worked on his fair share of Jeeps, allowing him to watch a few trends take hold among off-road enthusiasts, only to see them slowly fade away.
"People used to always want lights all over them, lights across the windshield and on the hood. But that's gone away," McNew said. "Now they'll look for a steel bumper with lights built in so it's sleek."
He also noted that bronze and beadlock wheels have grown in popularity amongst his customers.
But across the board, McNew says, aftermarket stereo equipment and infotainment systems have become an afterthought.
"All the cars come with them already," he said. "Installing an aftermarket touch screen is pretty rare these days."
But what to put in the car ultimately becomes a balancing act with the price and the target audience of the base vehicle. For example, a car with a high sticker price, McNew says, opens the door for top-of-the-line parts, solely because of the nature of the prospective buyer. Meanwhile, a car on the lower end of the spectrum doesn't offer the same allowance.
"If you're starting with a $60,000 vehicle, you're already in a price class where someone would pay an extra 15 grand," he said, "because they probably have another 15 to spend.
"You could easily sell it for well over the sticker price without too much haggling from a customer."
And that, McNew says, is how you can reel in a dealer.
"It's hard to get into dealers sometimes, but if you can, it doesn't take them long to see the marketability," he said. "The reason dealers keep coming back is because we give them a lot for their money."
And the PRO Cup Challenge, McNew says, could potentially help other restylers open up that segment of the market for themselves.
"As the contest grows and turns into maybe eight contestants, with more variety of vehicles in play," he said, "it'll give restylers across the country more scenarios and ideas that they can do themselves and will be a great help."
For more information about the PRO Cup Challenge, including when and where to see this year's contenders, click here.