Features
The Secrets to Successful Hot Rod Building Revealed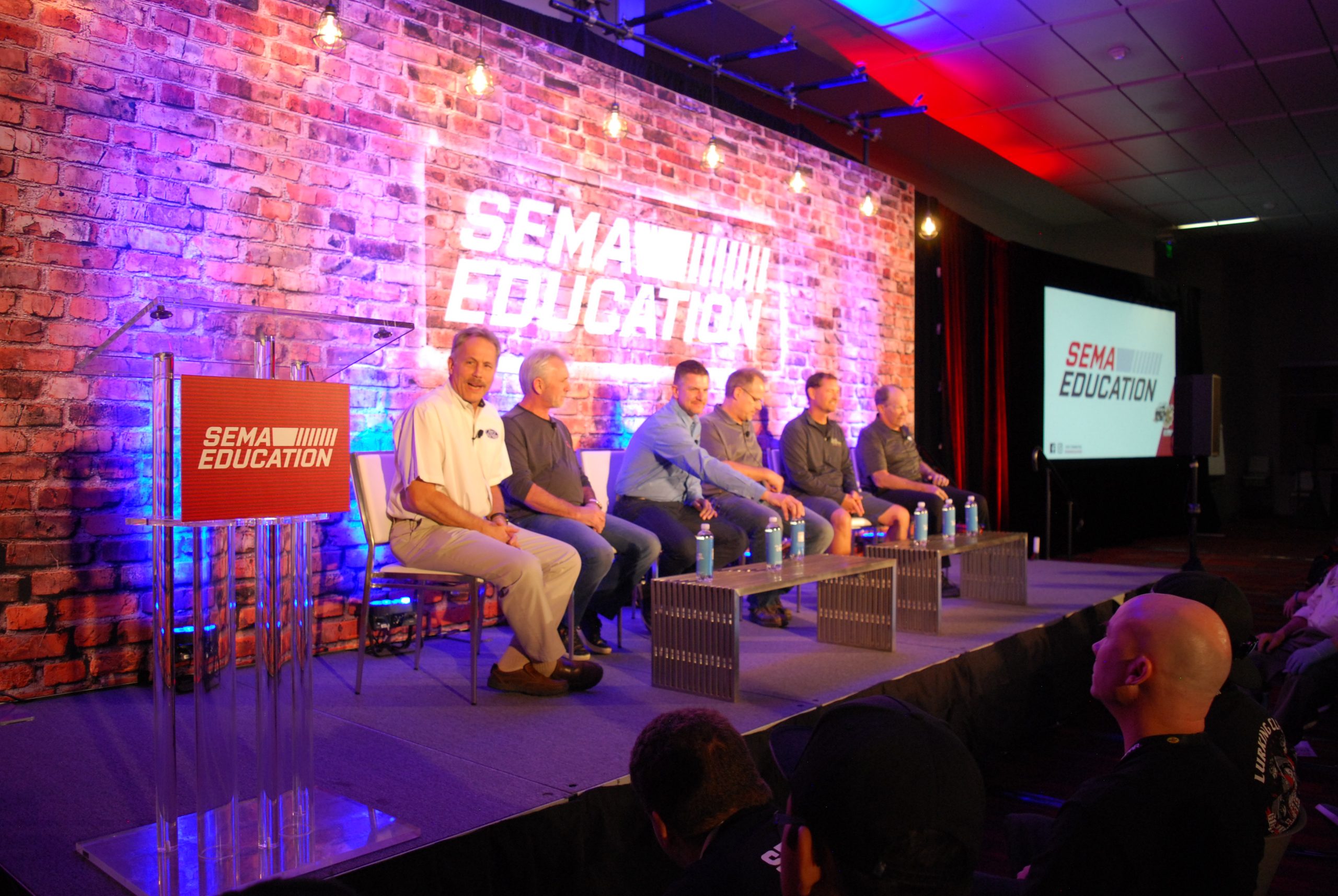 The secrets to successful hot rod building were revealed during a panel discussion at the 2019 SEMA Show.
In a second-floor room packed with builders and fans young and old—including the legendary Ed Iskenderian in the front row—high-profile customizers Troy Trepanier of Rad Rides by Troy, Bobby Alloway of Alloway's Hot Rod Shop, Kyle Tucker of Detroit Speed Inc. and Charley Hutton of Charley Hutton's Color Studio shared their origin stories and advice on making a living building vehicles that inspire others.
Joined on stage by journalist Brian Brennan and moderator Rick Love of Vintage Air, the panelists had the audience laughing along to stories about their own heroes such as icons Boyd Coddington and Lil' John Buttera, the politics and processes involved in landing a new build on a magazine cover, and tongue-in-cheek suggestions such as finding a spouse with a steady job so that you'll always have health insurance.
But it was a question asking for a sound bite or single sentence of advice for becoming a successful hot rod builder that had the audience leaning forward and taking notes.
The responses were straightforward, passionate and unanimous. So, what's the secret?
Do your own thing. But don't try to do it alone.
"Be true to yourself," Alloway advised. "Do your deal, and don't copy. I can't do what Kyle or Troy do. Do what you can do."
He noted that sometimes it can take longer than expected, "but it will happen if you really, really want it."
Hutton agreed, suggesting "don't follow trends."
But that doesn't mean isolating yourself or tearing down others in hopes of building yourself up, he added.
"Don't be afraid to work with other guys," Trepanier said. "With social media, this industry really is a small world…but it's the best group of guys."
"You young guys will have so much fun if you work together. Remember that everyone sitting here (on the panel) all get along," Alloway explained, noting that they often share ideas and ask each other for advice.
"If you think you can do it by yourself, you're wrong."
After all, Tucker noted, builders all share a passion for the industry and love what they do.
"Relationships, at the end, are what it's all about."
The call for unity was especially poignant after Brennan revealed that, following long careers that saw them become colleagues and friends as they both gained fame and stature in the hot rod community, Coddington and Lil' John had a falling out later in life and didn't speak for several years.
With their health failing, Coddington ultimately wrote a note on a card that Brennan delivered and read to Lil' John, allowing them to put the disagreement behind them and finally reconnect. The two died just days apart in 2008.
"Cars speak for themselves," Brennan said. "People are what make this industry."