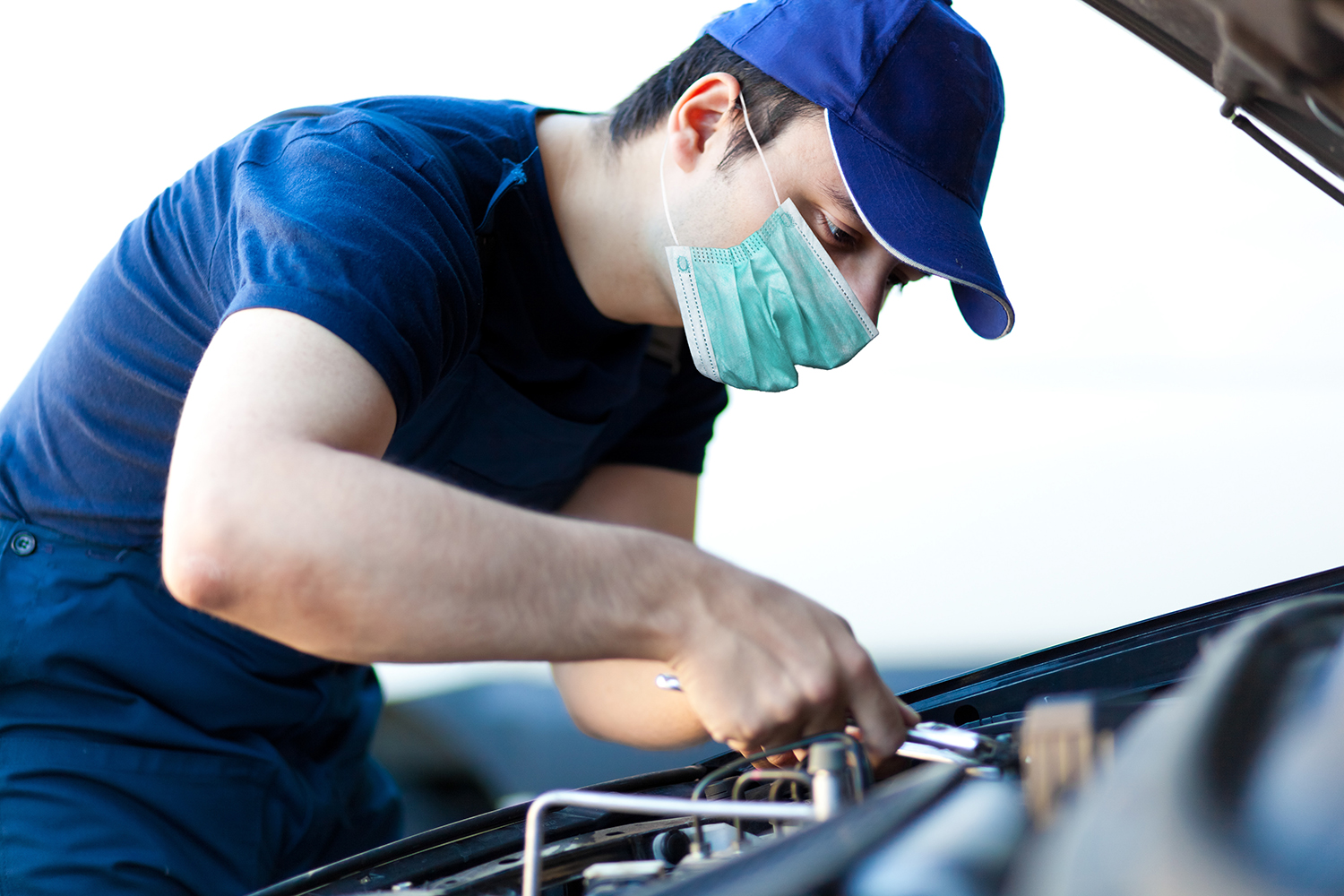 While auto shops have been considered "essential businesses" and remained open during the COVID-19 pandemic, some customers are still fearful of driving and bringing their cars into the shop. John Eppstein, owner of two auto repair businesses in the San Diego, California area shared some helpful tips that he uses to assure his customers they will be safe while frequenting his shops.
Eppstein, owner of John's Automotive Care in La Mesa, California for 22 years, is an ASE Certified Master Technician. He sits on the board of the Automotive Service Councils of America and is an ambassador-level PRO board member with WD-40. His business was so successful that he opened up another branch in nearby San Diego, California two years ago.
When COVID-19 struck, his customers were rightfully concerned, and Eppstein realized he needed to do something to resolve those issues, researching and working with his employees to come up with simple solutions. Ultimately, Eppstein used a binder offering sixty pages of COVID-19 operational safeguards from California Employment Services, modifying it to suit his needs. He also relied on his Facebook page to send out the message that auto repairs were essential services and that he was still open at both locations.
One easy fix was to modify his night drop box to allow customers access during normal business hours. Customers can drive up for an appointment, no matter the time of day, lock up the car and drop off the keys in the drop box. Eppstein's employees will then take the vehicle into the shop for service. His website also allows customers to request an appointment 24 hours a day/seven days a week.
To ensure the safety of his staff and the customers, Eppstein also instituted rigid sanitizing procedures and published them on his website. His staff sanitizes the car before work begins, as well as after all work is completed. Once the car has been sanitized, the car is marked to ensure all know it has been treated and is ready for pick-up.
With COVID-19, some standard policies also had to be switched up. Eppstein set up some socially distanced chairs outside for customers who want to wait for work to be done. Previously, he offered a shuttle service to take customers home. Now if the customer can't get a ride to work or home when dropping off the car, he'll offer them an Uber ride. Eppstein is also offering a pick-up and drop-off service for his customers so they don't even have to come into the shop.
Eppstein also requires masks and gloves at the shop and uses sanitizers liberally. He also set up barriers at the desk to keep contact to a minimum and moved the credit card processor to the counter so his staff doesn't have to touch a customer's credit card.
While not yet implemented, Eppstein is looking into establishing a dedicated phone line as a FaceTime or Zoom access point. The dedicated line would allow customers to call in and talk with a technician before they bring their vehicle into the shop.
All these steps are combined to show both customers and staff that Eppstein is concerned about their safety and that car repairs can still be done while adhering to COVID-19 guidelines. That way his shops can stay in business and his customers can get safe car repairs.