Features
River City's 'El Chapo' Taking Shape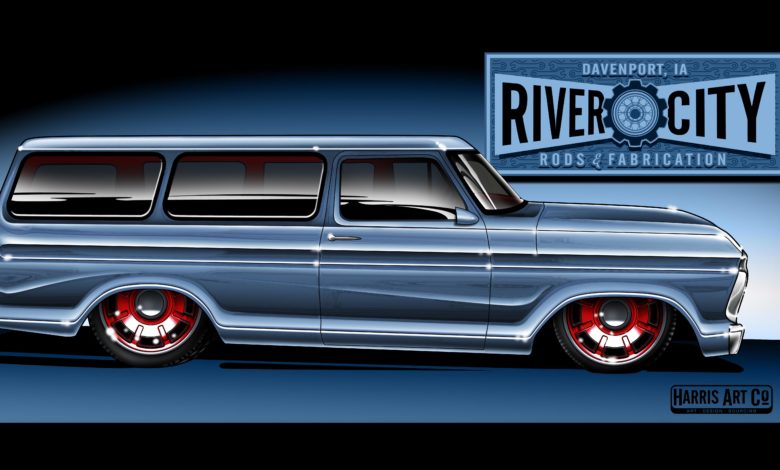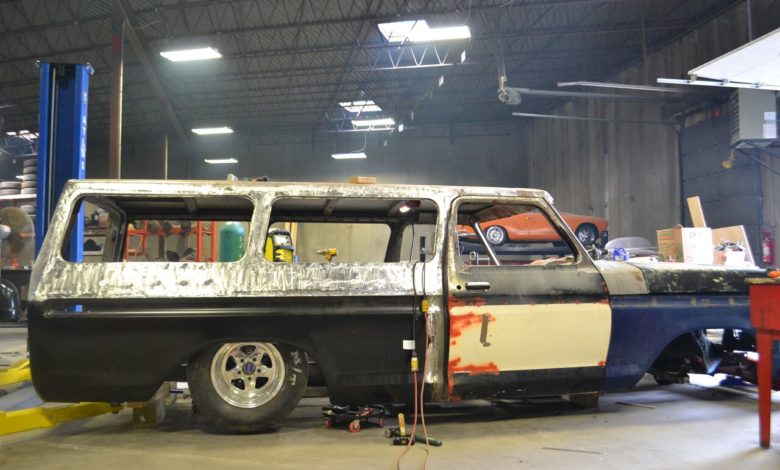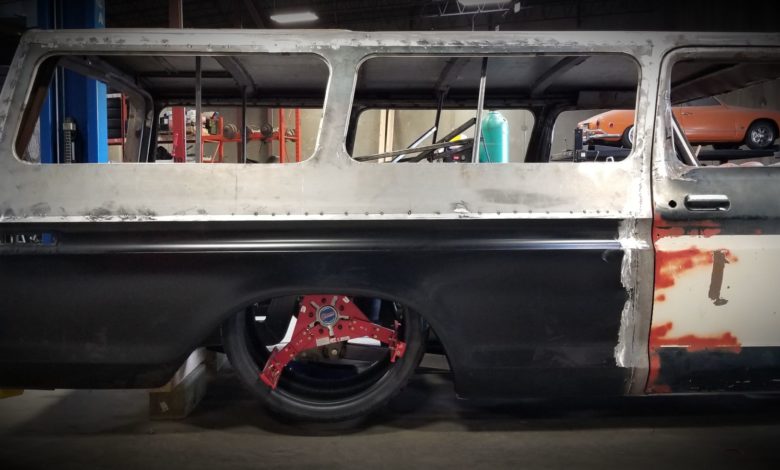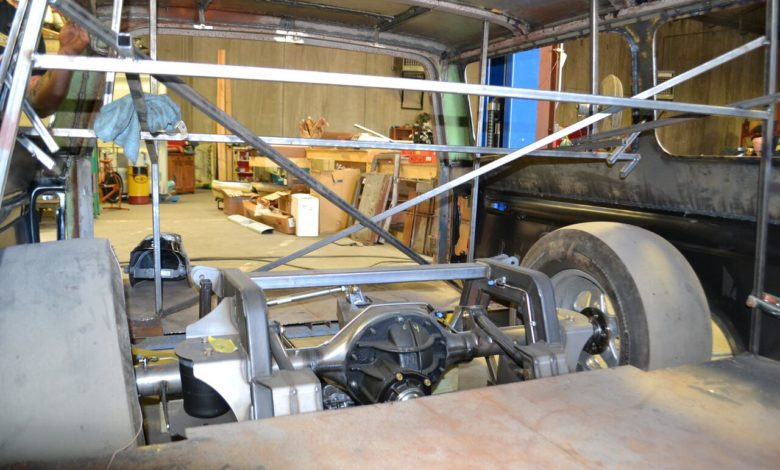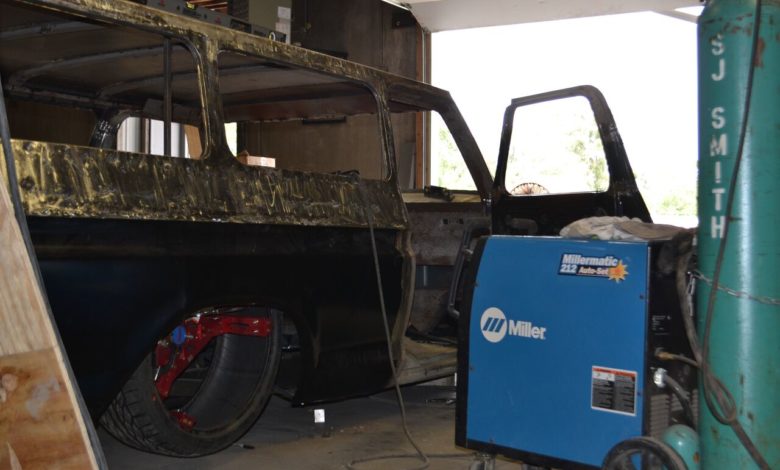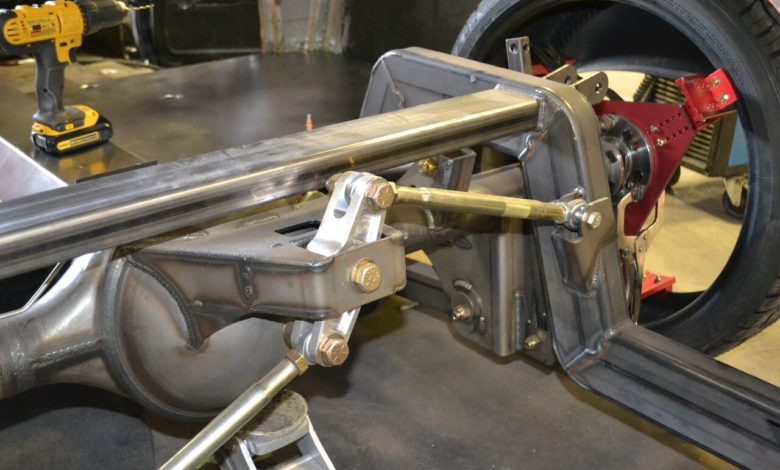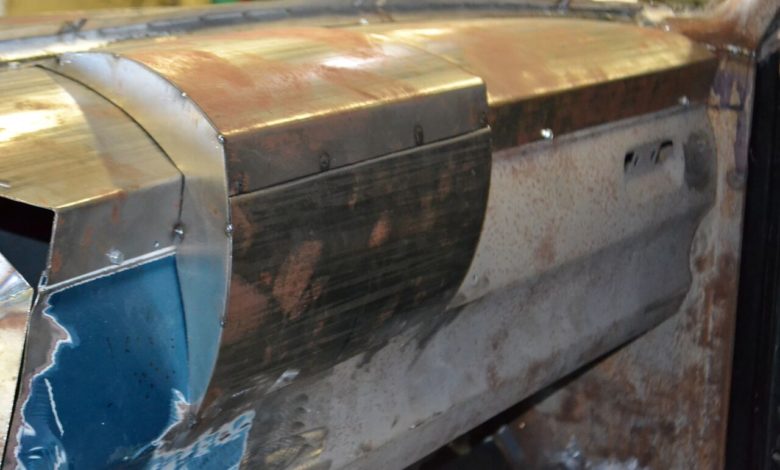 Work is progressing on River City Rods & Fabrication's 1976 Ford GTB100 project truck headed to the Energy Suspension booth (No. 23267) at the Oct. 30-Nov. 2 SEMA Show. The Davenport, Iowa shop last year turned necks at the SEMA Show with its 1968 C30 camper.
The GTB100 build recently passed two important milestones: Completion of its Roadster Shop chassis, and the selection of its name as El Chapo (meaning shorty in English). With engine, paint and interior work still to be completed, however, shop owner Craig Piggott is beginning to feel the pinch as the calendar moves to mid-August.
"We plan to be going hot and heavy on this thing, especially for the next four weeks or so," Piggott said. "It's starting to get tight with time."
Currently, the crew is continuing fabrication work, even as it prepares to drop the retro-influenced Coyote engine into the turnkey chassis.
"The Roadster Shop had great communication and dedication to the project," Piggott said. "They were two weeks ahead of time getting the chassis done, and really took the guesswork out of the installation."
Any time saved will be appreciated, as the goal is to have all engine and metalwork done by Aug. 15 in order to spray PPG paint of an as-yet undetermined color. The deadline is important, as it's imperative Auto Kraft Upholstery in Nebraska has the month or so needed to execute the GTB100's custom red interior.
Meanwhile, Piggott will have a different type of work to focus on-paperwork, that is, as he looks to enter the SEMA Battle of the Builders competition for the first time.
"I'm waiting for the renderings to come back, so I can get our entry in order," he said. "Part of the goal of this build is to build the reputation of our shop."
Sponsors of the El Chapo project include Energy Suspension, PPG, ididit, Odyssey Battery, Performance Business Media, Painless Performance Products, Holley, MagnaFlow, Wilwood, Thermo-Tec, Currie Enterprises, Precision Weatherstripping, KICKER, Falken Tires, Jalopy Hat Co., Aeromotive, Ridetech, 3M, White Diamond Detail Products, Coverking, Dakota Digital, Roadster Shop and Billet Specialties.
Aftermarket-focused marketing company Performance Business Media partnered with Piggott and River City Rods to foster relationships with top performance manufacturers and secure products and promotion for El Chapo.
"Working with Craig and the River City Rods team has been an exciting project," said Michael Murray, PBM brand manager. "As a full-service marketing firm, our focus is not only on advertising and metrics, but relationships and partnerships. By making connections and creating real value for companies to support this blockbuster build through promotion and management, we have been able to ensure El Chapo will feature the best aftermarket products from bumper to bumper."
Piggott has partnered with PPG Refinish to select the best paint color for the GTB100. The company plans to select the final color with input from fans and followers on social media later this summer.