Features
Ringbrothers Builds 1970 Chevrolet Blazer to Support Veterans Organization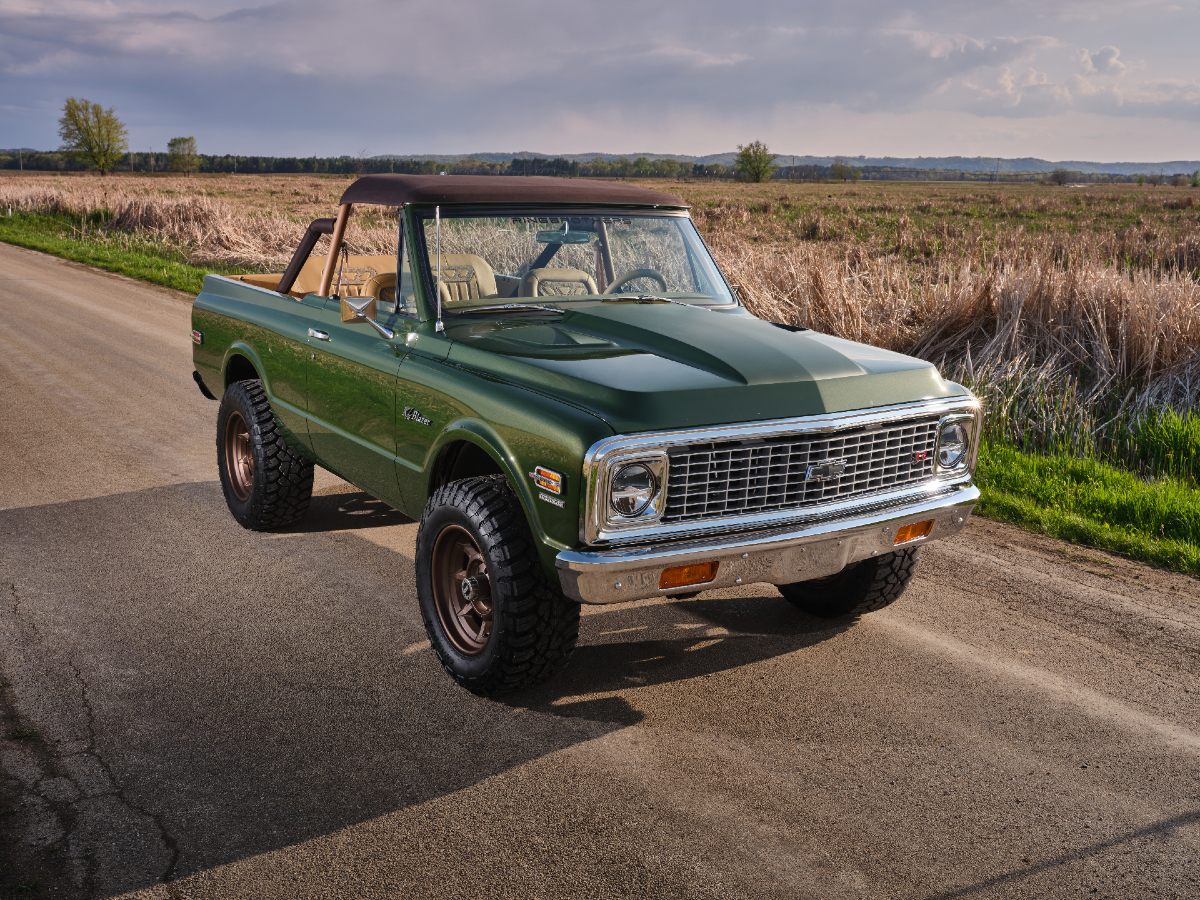 Ringbrothers debuted its latest bespoke vehicle, a custom 1970 Chevrolet K5 Blazer 4×4 powered by a 430 horsepower LS3 engine, the company announced. The vehicle was built for an Omaze sweepstakes experience to support Team Rubicon, a non-profit organization that mobilizes veterans to continue their service by helping people prepare, respond and recover from disasters. The sweepstakes opened on the Omaze website on June 7 and will be running until Sept. 16.
"We began building Blazers a few years back, and they've really taken off in popularity since then," said Ringbrothers co-owner Jim Ring. "This is first time we are building a vehicle that will be given away. The finished product is mild and classy, yet any enthusiast will instantly know it's not stock."
The Ringbrothers 1970 Chevrolet K5 Blazer has been modernized inside and out. The new LS3 engine delivers 430 horsepower and is lubricated with Motul engine oil while a custom Flowmaster exhaust system adds an aggressive tone. The Ringbrothers K5 Blazer also rides on a custom set of HRE forged wheels shod in General Grabber all-terrain tires paired with a QA1 suspension system.
In addition to the modern performance upgrades, the Blazer's original hardtop has been replaced with a bikini soft top and custom roll bar for additional safety and open-top driving enjoyment. The bodywork was completed using 3M auto body products and finished with a fresh coat of "Growler Green" BASF paint. Body modifications include a new hood and enlarged wheel wells as well as custom billet Ringbrothers parts including door handles, hood hinges and dash bezel. The custom interior by Upholstery Unlimited includes leather seats, door panels, dash pads, side panels, console and soft top.
"We have completed a few Blazers now and each build is unique and different from the last," said Ringbrothers co-owner Mike Ring. "This Blazer comes with all the modifications and upgrades an enthusiast could want."
Click here for more information.