Features
Rev Up Your Revenue: Generating Repeat Business with Custom Accessories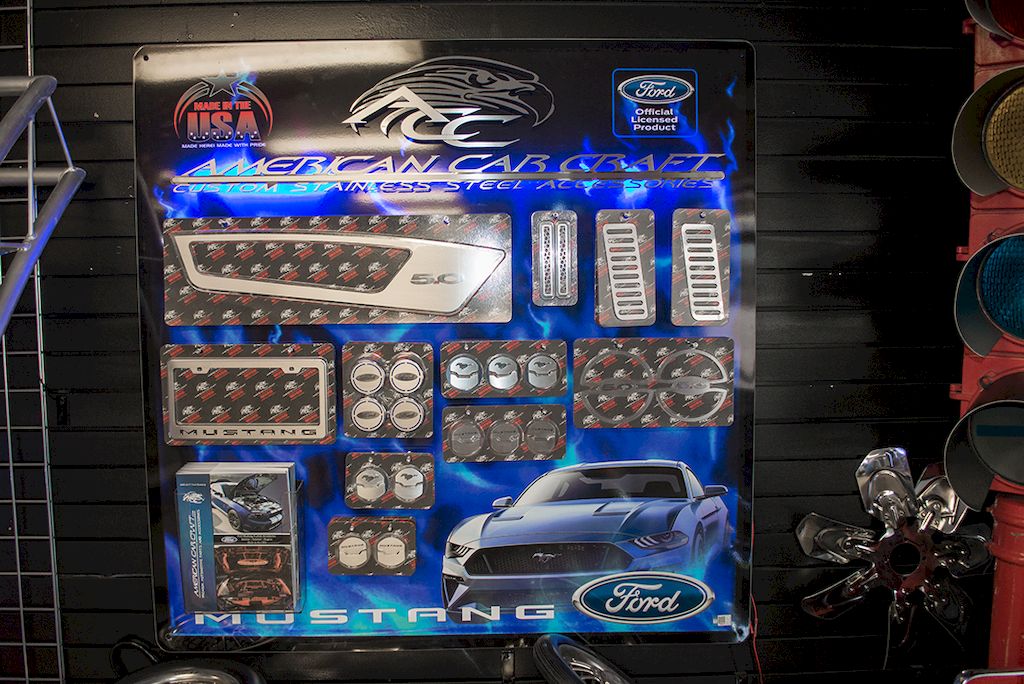 Growing your business can be a difficult prospect when you look at the competitive landscape. You're likely offering the same services that 95 percent or more of your competitors are also offering. I'm sure you've been told you can increase your marketing and advertising budget, but I don't have access to the money tree-¦Do you?
With cosmetic accessories, you can offer your customers a premium custom car accessories line with parts that are easy for your employees to install and even remove for more restoration jobs. Local customers want to customize their vehicle; if they didn't we wouldn't have wheels and tint everywhere. The cost difference between wheels and tint speaks volumes to the available market due to the difference in product cost. There's plenty of room to work with between a high-end set of wheels and a tint job.
The cosmetic accessory industry is primed to boom, with high average order values and returning customer rates (28 percent year to date). On the low side are product returns, with the premium constructed product having a return rate far and away below the industry average (2 percent versus 30-plus percent in 2017).
High-end custom car accessories offer a line that's dynamic and quick to respond to change in the growing marketplace. All popular late model vehicles already have established product lines, too. Custom Jeep Wrangler accessories as well as custom parts for, Camaros, Mustangs, Challengers, Chargers, Corvettes, and late model trucks are all represented. You can find accessories for every inch of available space in most vehicles.
About This Sponsored Content
American Car Craft develops and manufactures unique, high-quality custom products for all types of vehicles, including late model muscle cars, classic hot rods, exotics, limos, vans, trucks, and more, providing shops with additional profit centers. See the company's point of purchase displays by clicking the thumbnails below.
Whether your customer wants new door sills, or a kick plate on their doors or a speaker grille installed, a premium appearance part will put a smile on their face and the quality of the product will bring them back for additional items. It doesn't stop at the interior either. The exterior has grilles, custom emblems, side spoiler kits, premium license plate frames and rear diffusers. There's even engine dress up kits for the more extreme car show crowd.
Custom accessories look great when sold from available point of purchase displays, even better after they've been installed. Many vendors take a hit by offering lower than normal prices to get the display in your store. Some displays, like the American Car Craft display, not only allow you to sell retail product that's incredibly easy to install but it also provides free full color catalogs with all the product you may not stock but can special order for your customers. These point of purchase displays can come in a variety of sizes and can fit in just about any size location. American Car Craft's largest point of purchase is 4-by-4-feet and can even light up to really attract attention.
It's worth it to preach premium. The reason is simple: people are tired of cheap, mass-produced goods that don't last and end up looking terrible. It breaks easily, feels flimsy and your returns will go up as result. You get what you pay for and buyer beware if you're busted selling a knockoff.
Auto manufacturers are very protective of their intellectual property and are willing to go to great lengths to protect it. If you're caught selling infringement products, expect the potential for very large fines and potential court costs. Dealing with the officially licensed product is the way to go.
It's much easier to sell parts that are officially licensed because they've been quality checked by the original manufacturer. Telling your customer about how much this design went through before it ended up in your shop goes much further to speak to the kind of product you're selling than simply telling them how cheap it is.
Being able to quickly serve your customers is key to maximizing your profit potential. With most premium products, such as American Car Craft 's 304 stainless steel custom accessories, installation is quick and relatively painless.
First, you'll prep your surface, ensuring no petroleum-based products are where you'd like to install the product. Next, you'll test fit and shape the product as needed for the best possible adhesion. Finally, peel the 3M double sided tape's release liner and stick the part to the surface of the vehicle. Remove the protective surface liner and reveal the vehicle to your customer.
Is there a catch? Well, premium products aren't machined out overnight. Quality takes time to create so there's traditionally a turnaround time of about 14 days while you wait for your order to be processed and fabricated. Hate to wait? American Car Craft is carried by Keystone Automotive Operations, which offers next day delivery through seven distribution centers across 95 percent of the North American market, which means if your customer wants to be serviced immediately, you can offer that.
Taking advantage of the opportunity is easy because there's plenty of options available to cash in on this growing market. The simplest is a catalog on a countertop or waiting area. If you're willing to invest, a point of purchase display gives you a big advantage by being able to offer top sellers for immediate purchase. See American Car Craft's point of purchase displays by clicking the thumbnails below.