Features
Restyling: Finding the Right Formula Will Lead to Sales
The SEMA PRO (Professional Restylers Organization) Council is putting four restylers to the test this year in the Inaugural PRO Cup Challenge, a new competition that will see the participants judged on their ability to put together a marketable, creative and replicable build.
The four PRO Council members—Brandon McNew, Altered Garage; Cristina Jorge, Specialty Automotive Treatments; Josh Poulson, Auto Additions; and Dino Perfetti, Automotive Concepts—have all undertaken projects under these stringent guidelines and are currently putting the finishing touches on their vehicles in preparation for the final reveal at this year's SEMA Show in November.
In the run up to final judging, THE SHOP Magazine will be speaking with each of the contestants to get their perspective on the competition.
Get Josh Poulson's Thoughts on the PRO Cup Challenge
Like the other competitors in the inaugural challenge, restyling for dealerships isn't anything new for Cristina Jorge and her Fort Lauderdale, Florida shop, Specialty Automotive Treatments.
"This isn't anything foreign for us," Jorge said. "It's just what we do on a normal basis."
Operating in the Miami market, Jorge says, means they're frequently loading up cars with luxury accessories. But in order to make it profitable, the Specialty Automotive Treatments team has to identify a proper base vehicle.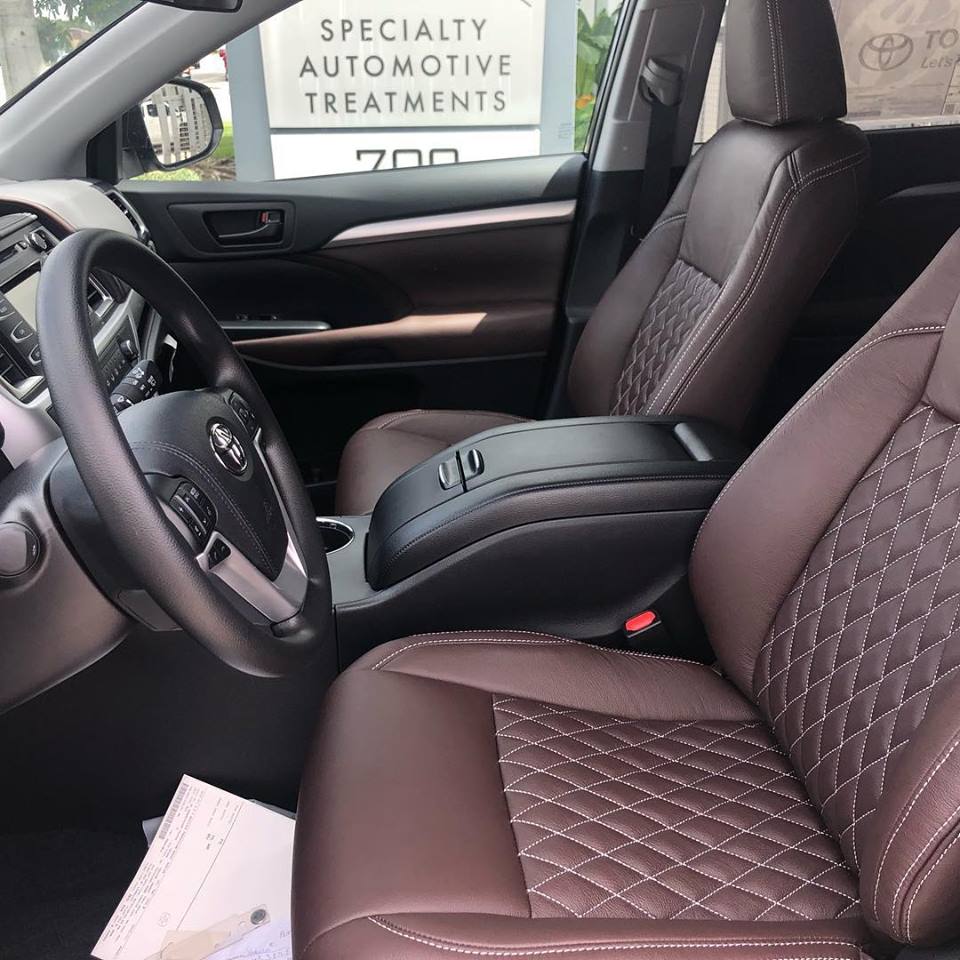 "We really like to look at a base model vehicle and a luxury version and see what our opportunities are," she said. "What does the premium version have that the base model doesn't? What are the opportunities to add accessories to that base model vehicle, making it unique and still allowing a dealer to make a profit?"
In order to identify those vehicles, Jorge says her team always try to keep on top of changes in the market.
"We look at vehicles in our sales meeting every month to see what vehicles are opportunities for us that month," she said. "And there are always ones that stay at the top of the list: the F-150, Wrangler, Chevy Silverado, Hyundai Palisade."
And during that process of identifying ideal base vehicles, the dealership can be a valuable resource.
"We like to sit down and ask the dealerships questions: 'what vehicles are you selling right now? What aren't you selling?'" Jorge said. "Sometimes if they're not selling a vehicle, that can be an opportunity for us to add something to that car and help them."
Another way to draw in customers when the price savings on the sticker price aren't substantial, Jorge says, is to target vehicles that are subject to factory rebates.
"Manufacturers will often offer rebate money," Jorge said. "That's a perfect time for us to go out and start selling accessories on that car."
"Now [the dealership] can sell the car with accessories and the consumer is getting rebate money for that car," she added. "It makes it a little more palatable."
But it doesn't always come down to the bottom line.
Sometimes providing a unique, attractive car can make the difference in a sale, even if the restyled vehicle is comparable in price to a higher end model.
"[The package] has to be adding value and unique sellability at the same time," she said. "If I'm taking a base model vehicle, even if I'm adding $4,000 and the premium model is close to that price range, if that base model looks completely different than any other car on the lot, I'm really tapping into more of an emotional purchase for that consumer. It doesn't really become about payment anymore."
It's a strategy she employs in the luxury-driven Miami market, where she says people are always after "showstopping" accessories and appearance—or anything that will make the vehicle look like a Range Rover.
That's something Specialty Automotive Treatments has been capitalizing on.
"Down here in south Florida, everyone wants to have something that looks like a $70,000 car," Jorge said. "If you wrap the whole top half of the new Ford Explorer, and you look at that car from a profile, it literally looks like a Range Rover. It's gorgeous."
"It doesn't come like that from the factory," she added. "Touching those points at a dealership and using those key words makes it a very easy sell."
But what does come from the factory is always changing, and that means restylers have to change with them.
One way the Florida shop has adapted is by offering wraps and graphics, an addition that they've made in the last five years.
"Wraps are a new part of our product," Jorge said. "We used to do more sunroofs and sim tops, but the market's constantly changing. We're pushing different products out as manufacturers push certain products in."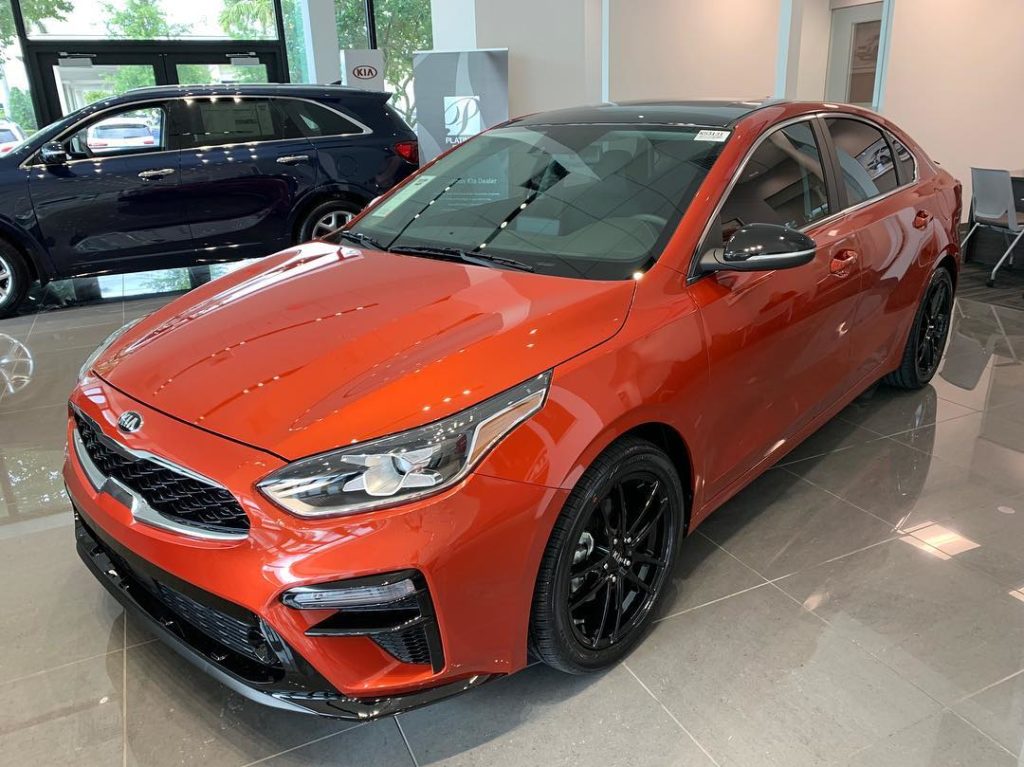 And sometimes, that new thing the OEM is pushing, comes right from
Jorge said that recently, her crew were outfitting a lot of vehicles with red leather. Then, Toyota made that an option for the new Camry.
But that, she says, means they were doing something right.
"It's fun. It validates your initiative," Jorge said. "It's a good thing."
"When we put our formulas together for how we want to pick out these packages, when we really get those formulas right, we know we've hit a home run," she said, "because then we've got the dealers calling us to build these packages."
And with any luck, Jorge says, her vehicle, along with the other three challengers' builds, will help restylers around the counrty get the same results.
"We want to accurately represent what restylers are all about, putting our formula for success into play and showing restylers how we do that," she said. "I guarantee you a restyler can take a picture of one of those cars, bring it back to their shop and get a game plan together, remake that package pretty easily and walk out of that dealership with a sale."
For more information about the PRO Cup Challenge, including when and where to see this year's contenders, click here.