Features
Ram's New Diesel Engine Ready to Crank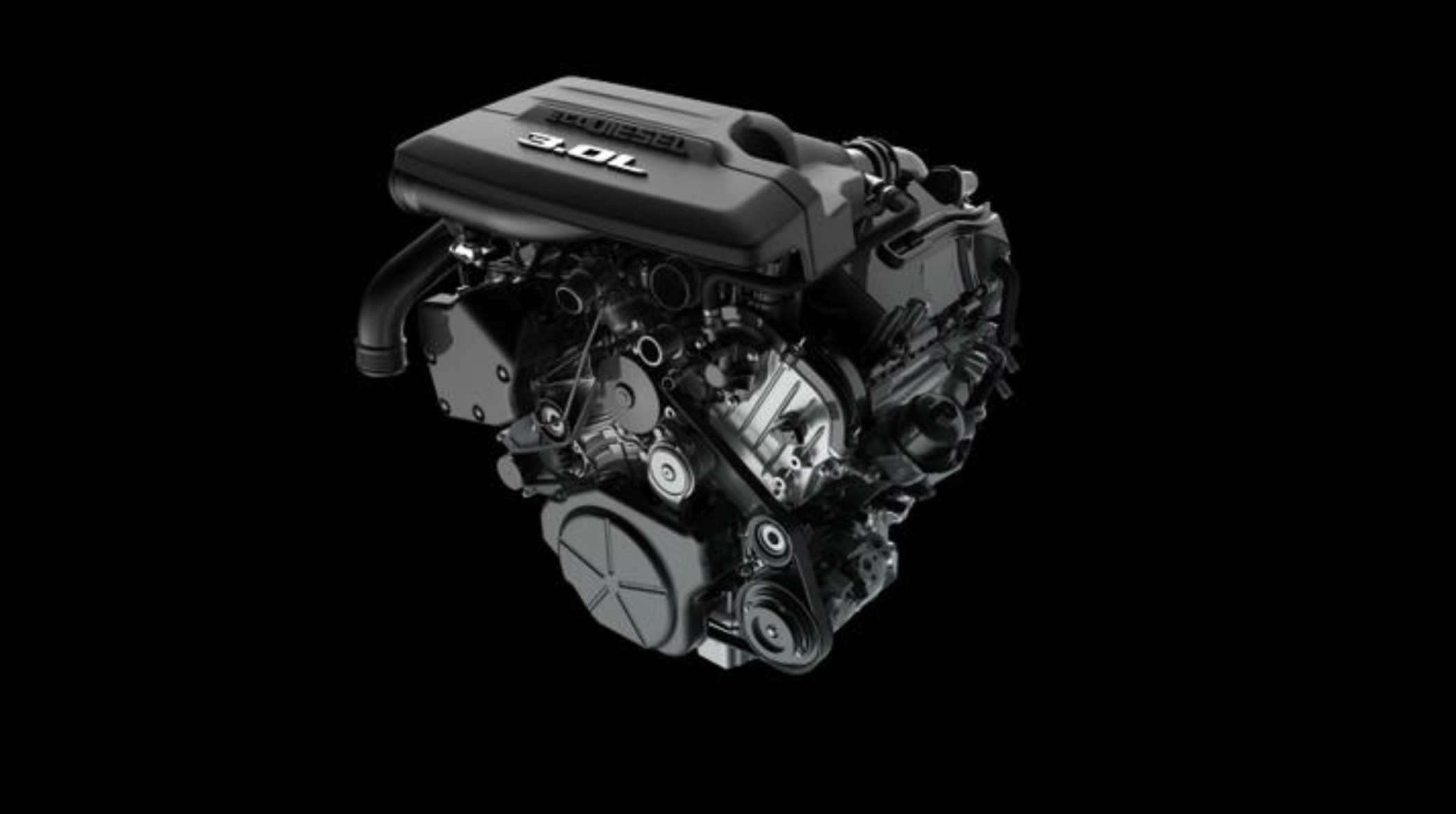 The new third-generation 3.0-liter V-6 EcoDiesel is the highlight of the 2020 Ram 1500. The truck will offer 480 lb.-ft. of torque, with towing capability up to 12,560 pounds.
The EcoDiesel is available in all 2020 Ram 1500 models and configurations, including a first-time offering in the Ram Rebel. The truck goes on sale in the fourth quarter of 2019-pricing and fuel economy ratings will be announced closer to the truck's sale date.
All About That Torque
The new 3.0-liter EcoDiesel V-6 reaches peak torque at 1,600 rpm, a 14 percent increase from the previous-generation EcoDiesel V-6 that peaks 400 rpm earlier. Horsepower increases 8 percent to 260 horsepower at 3,600 rpm.
Several significant changes contribute to the new EcoDiesel's improved dynamic and fuel economy performance, according to Ram, including:
A new-generation water-cooled turbocharger with variable geometry turbine (VGT)
Redesigned cylinder head intake ports to improve swirl and flow
The exhaust gas recirculation (EGR) system design has been updated to a dual loop (low and high pressure) system. The added low-pressure circulation system draws gases after the diesel particulate filter, thus minimizing turbocharger energy losses, which increases fuel economy
Optimized compression ratio to 16.0:1 from 16.5:1
High-pressure (29,000 psi/2,000 bar) direct-injection fuel injector nozzles were redesigned to match the newly designed and optimized combustion chamber
Lightweight aluminum alloy pistons were completely redesigned to include thinner rings and low-friction coating on the pin and side skirts to reduce losses
NVH has been reduced by offsetting piston pin by 0.3 millimeters from the centerline; thus, minimizing mechanical noises
The lower portion of the two-piece oil sump uses a lightweight sandwiched polymer/metal material that further reduces NVH
The dual vacuum pump system uses electric and a new mechanical low-friction pump with new blades that improve overall system efficiency
The 3.0-liter EcoDiesel V-6 uses dual overhead camshafts (DOHC) with four valves per cylinder and a 60-degree angle between the cylinder banks. The block is cast with compacted graphite iron, which provides strength to dampen vibrations, but weighs less than gray cast iron. A compacted graphite iron bedplate adds rigidity to the block.
The EcoDiesel V-6 uses a forged steel crankshaft and connecting rods for strength and durability. The aluminum alloy pistons are cooled on the underside via oil jets. Heat-treated aluminum cylinder heads use individual bearing caps to reduce friction and minimize NVH. The chain-driven overhead camshafts employ roller-finger followers.
The 3.0-liter EcoDiesel V-6 is produced at the FCA Cento facility in Ferrara, Italy.