Features
Quick and easy tips to building social media posts that can make you and your business popular…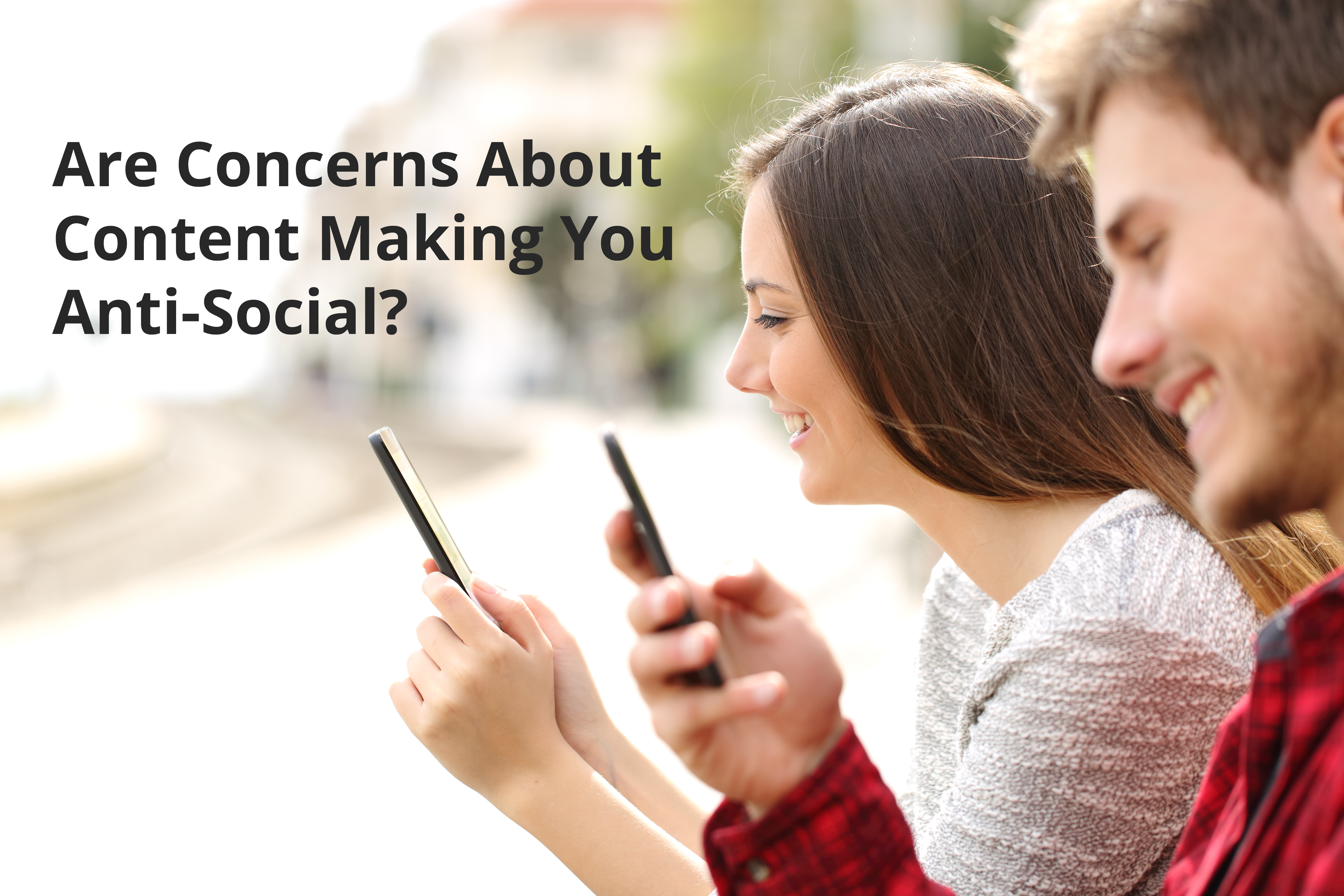 It's clear that people are using social media to communicate with each other, research products and share their thoughts and impressions. And while the academic and professional marketing communities continue to debate social media's effectiveness in driving sales, they do tend to agree that content is a key component to engagement and that can be an indicator for brand preference. This in turn can ultimately influence sales when it is supported with targeted advertising campaign strategies.
So, as a business owner, how do you develop your brand and create engaging content?
Before you can answer the how you really need to think about the who and the what-who you are trying to engage and what kind of content will matter to them? To get noticed and retain customer interest, you need to provide content that resonates with them and supports their key areas of interest. The content could be lifestyle or hobbyist centric, but can also be something more personal that is anchored by their belief systems.
About This Sponsored Content
Visit the Keystone Automotive Marketing Garage by logging into or creating your Keystone account to access a library of Copy-Paste-Post license free content you can use on Facebook, Twitter or any other social media platform. It is an easy way to get content without having to do all the work.
If your customers are off-roaders, think about how access to public lands could be used as a rallying point for engagement. If performance is your niche, using the RPM act or debates about local race ordnances might do the trick. Douglas Holt, author of Harvard Business Review article, Branding in the Age of Social Media, thinks that ideological platforms like these can be very successful in engaging like-minded communities.
Social media content development doesn't have to get in the way of you being social but it should be well thought out and a considered aspect of your overall marketing strategy. Start small and develop your personality over time. Respond to feedback and make adjustments. Being responsive supports the "I'm listening and you're important" dynamic that is critical to establishing relationships within the communities you are trying to reach or develop.
---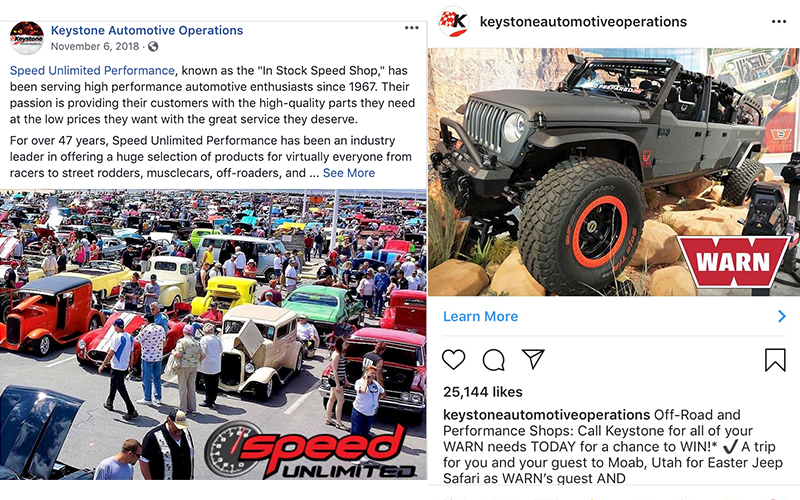 Keystone Automotive Operations utilizes multiple attention-grabbing techniques on its Facebook (left) and Instagram pages (right), including partnering with shops, promoting events, and posting sweepstakes.
---
Brian Sutter's Forbes article, 21 Ideas for Social Media Content for Your Small Business, is a good catalyst to jumpstart your creative thinking about what to post. Here are a few of his ideas:
Blog posts-new content including eBooks, infographics or webinars
Sweepstakes or giveaways
Video from an event-doesn't need to be long
Product announcements-don't overdo promoting your services
Product tutorials
Polls
Third party content-30 percent of your post should be from other sources
Photos-employees, kids, pets and places.
In Disha Dinesh's post on drumUp, 7 Types of Social Media Content that Drive Most Engagement…, she agrees that while great social media content can be a challenge to create, it is essential to creating good customer engagement. She offers these helpful suggestions:
Be authentic. Write for your readers using your own voice-make it real make it relevant
Aim to illicit an emotional response. Use humor, be entertaining, inspirational and intelligent
Tell a story. Be creative and make it special and interesting
Start a conversation. Ask questions
Be timely
Be informative
Think visually. Graphs, screenshots, GIFs and other graphical content creates interest.
---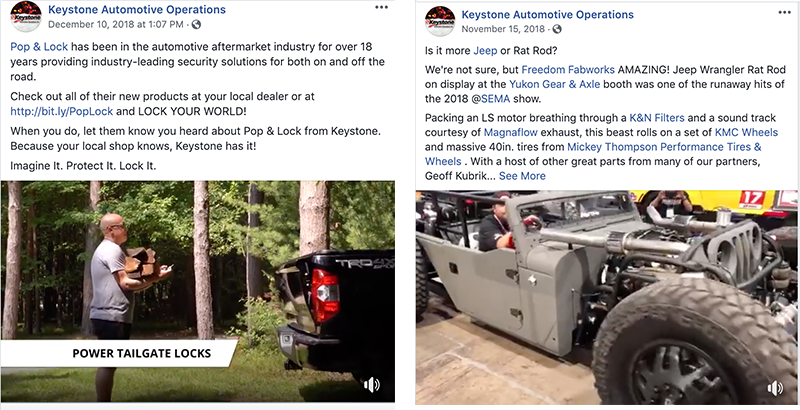 The auto aftermarket is loaded with attention-grabbing photo and video opportunities. Keystone Automotive Operations regularly posts live from events, while also collaborating with product suppliers and shops.
---
In the end, know that your social media content strategy should be flexible-it is intended to meet your customers where they are. They are moving and evolving all the time and you should be, too. Leverage the resources in your business, community and industry you serve, including your suppliers and distributors, to help generate content that is fresh and relevant.
Social Media Leading the Way People Communicate
There is no question that social media plays a dominant and growing role in the way people share personal and commercial information with each other. If you are an engaged user on any social media platform, you get it. If you are not, here is some data from Atanu Shaw's post on Forbes that illustrates social media's penetration in our daily lives:
There are 4.02 billion internet users globally
There are 3.2 billion active social media users globally
There are 60 million Facebook pages
66 percent of users between the ages of 18-24 are more loyal to the brands they follow on social media
60 percent of 25-34 year-olds favor the businesses they follow on Facebook, Twitter and Instagram
69 percent of the U.S. population shops online