Features
Quadratec to Provide Wrangler, Accessories for Petersen Museum's Teen Auto Workshop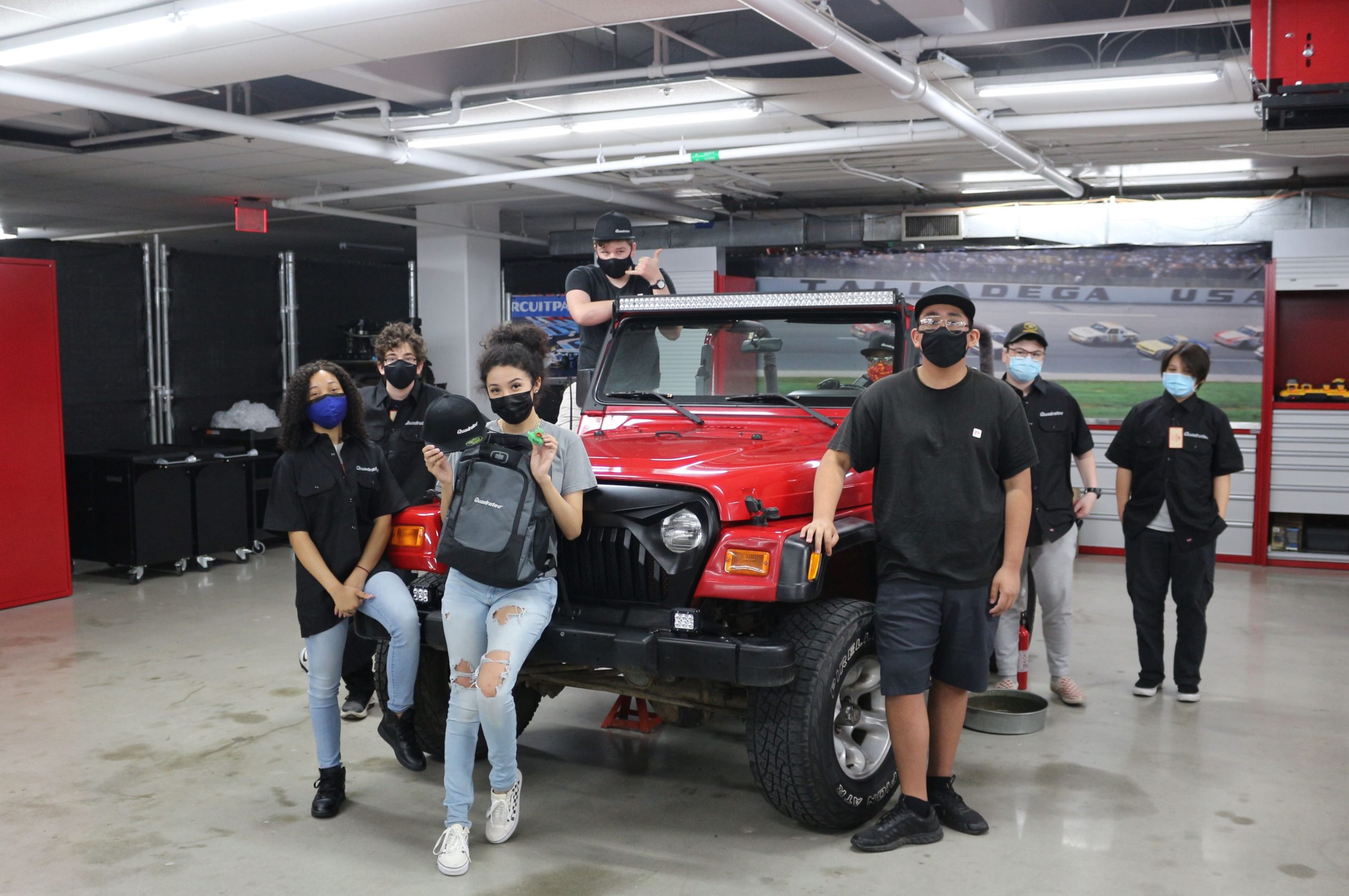 Quadratec, a retailer of Jeep aftermarket parts and accessories, recently announced a partnership with the Petersen Automotive Museum to supply a Jeep vehicle and products for the museum's Teen Auto Workshop program, the company announced. In the workshop, eight Los Angeles-area high school students will gain first-hand experience refurbishing and modifying a 2001 Jeep Wrangler using a majority of Quadratec parts.
With a deep understanding of the increasing need for youth vocational education, Quadratec donated the Jeep and all necessary parts and accessories to turn it into a rugged, trail-ready off-roader, the company said. Over the program's course, student work will be chronicled on both the Petersen and Quadratec YouTube sites, social channels, as well as Quadratec's Torque network. At the end of the eight-week program, the finished Jeep will be awarded to the winner of an essay contest hosted by the Petersen Automotive Museum.
"Having the knowledge to work on your own vehicle is an invaluable life skill," said Quadratec CEO Ted Wentz III. "Working with a great organization like the Petersen Automotive Museum and giving teens the opportunity to turn wrenches on a Jeep was a natural partnership for us."
Behind the leadership of an automotive professional, students will make numerous modifications to the Wrangler, including a Quadratec 2.5-inch Coil Spring Suspension lift paired with Fox Shocks to make room for a set of Quadratec Rubicon Xtreme wheels and 33-inch Nitto Trail Grappler tires. The group will then install a Quadratec Winch Ready Bull Bar Front Bumper, Quadratec QRC Rocker Guards, new Quadratop Adventure Top and Fishbone Off-road Tube Doors and rear bumper. Additionally, students will add Quadratec Premium LED Headlights and Taillights, as well as a Quadratec J5 LED Light Bar.
Students in the Teen Auto Workshop program will also make interior upgrades thanks to all-new Kicker Audio speakers and an Alpine Bluetooth-compatible head unit. Other modifications include Quadratec's Diver Down Neoprene seat covers, while a complete Quadratec Floor Liner Kit will be added to protect all new Bedrug replacement carpet.
Click here for more information on the Quadratec and Petersen Automotive Museum Teen Auto Workshop.