Features
Quadratec Celebrates 30th Anniversary with Jeep Build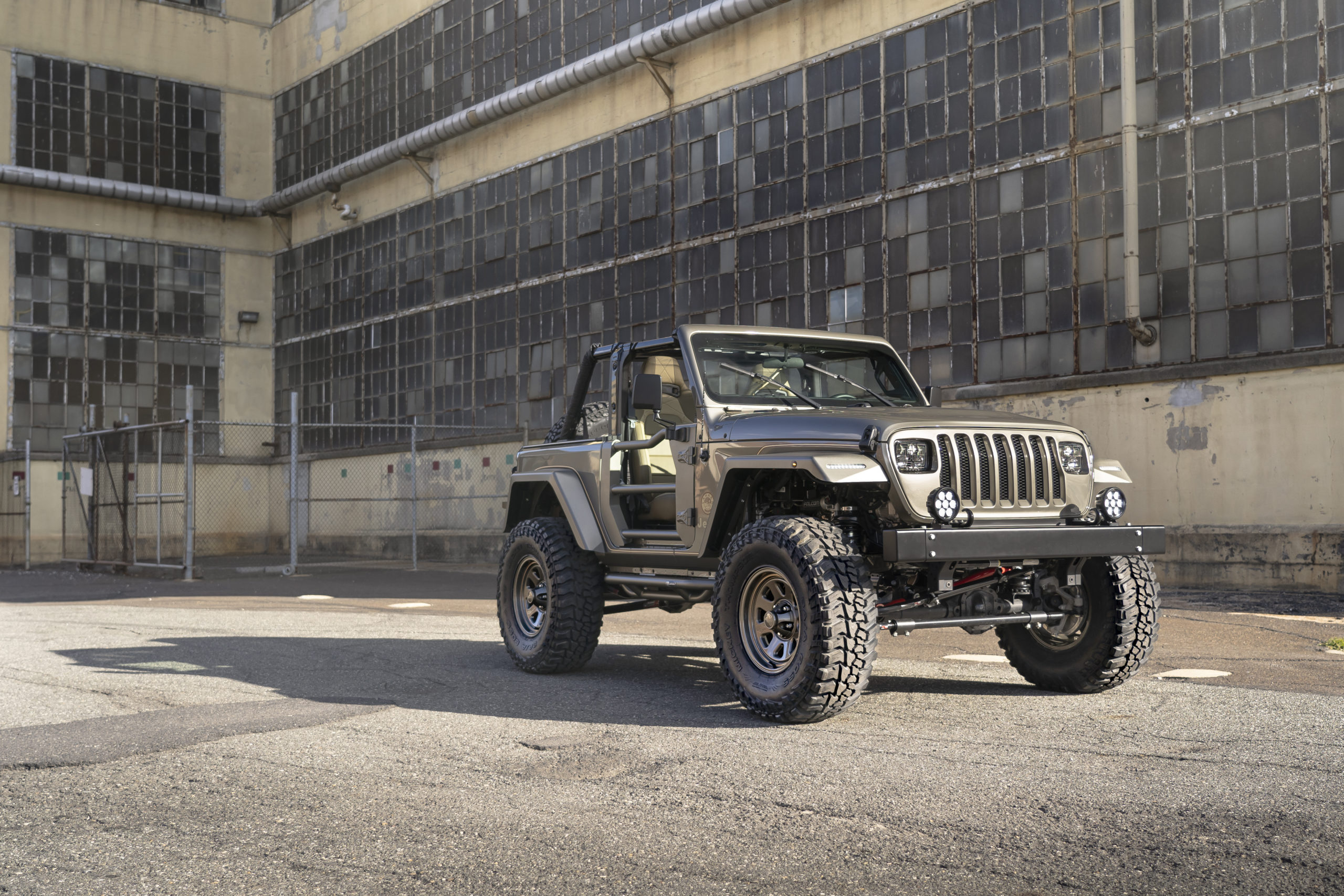 Quadratec, an independent Jeep aftermarket parts and accessories retailer, unveiled a one-of-a-kind Jeep Wrangler YJL build to commemorate the company's 30 years of servicing the Jeep aftermarket.
The build is inspired by Quadratec Founder Ted Wentz II's 1989 Jeep Wrangler YJ Sahara that kickstarted his vision for the company and pays homage to Quadratec's roots with classic YJ styling, while numerous modern touches highlight the company's products, the retailer said.
"It is very fulfilling to see a modern version of my father's Jeep but with the spirit of the original," said Quadratec CEO Ted Wentz III. "We shared so many great times in that YJ and I even learned to drive in it. Back then I could never have imagined we could create something today that not only takes me back to my youth but showcases what we, and our valued partners, can do for our customers."
A custom YJ front-end conversion and period-correct rear bumper with bumperettes gives the YJL its authentic one-off aesthetic.
The Quadratec custom YJL is outfitted with an all-new Teraflex RT4 Long Arm Suspension Lift Kit and Falcon 3.5 Adapt Shocks, which provides 3.5-inches of lift over rugged terrain. The additional ride height offers clearance for the vehicle's 37-inch Mickey Thompson Baja Boss Tires mounted on paint-matched Quadratec CJ Retro Wheels. Custom Tom Wood's Drive Shafts accommodate the additional lift with their signature Double Cardan design.
Quadratec's YJL build arrives trail-ready with the company's QRC Side Armor Guards and tubular doors, both custom painted to match the vehicle. Above the wheels, Rock Slide Engineering Fender Flares allow for improved tire clearance and are built from 11-gauge aluminum. A MasterTop Bimini Top provides weather protection and an open-air feel for occupants.
Premium Heated LED Projector Beam Headlights from Quadratec illuminate both road and trail with up to 3,200 lumens of light output, and their heated lens design craftily prevents ice or snow buildup. Quadratec 6-inch Round LED Auxiliary Lights contribute additional brightness when needed; each producing 5,000 lumens for improved trail vision in low-light conditions.
The YJL's interior features a plug-and-play Alpine X409-WRA Dash Restyle audio/navigation system, complete with 9-inch touchscreen display, smartphone compatibility and an off-road mode displaying tire pressure, an inclinometer, trail maps and more. Custom Corbeau Trailcat Seats pair with Overland Outfitters' Seatback Bags and a unique Wrangler YJ throwback aesthetic. Quadratec's Ultimate All-Weather Floor Liners protect the Jeep's floor from dirt and debris. Beverage duties are handled thanks to special-edition Grizzly Coolers Quadratec 30th Anniversary cups.
Quadratec partnered with vehicle builder Greg Henderson, owner of Unofficial Use Only, to bring this retro-inspired wheeling machine to fruition.