Features
Q&A with RealTruck's Tony Ambroza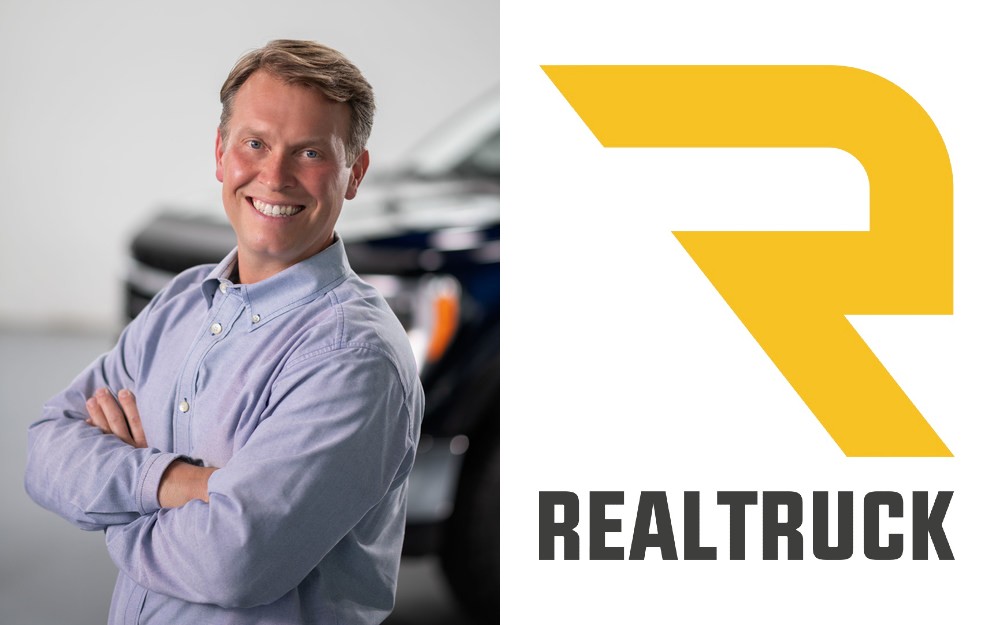 Recently, Truck Hero rebranded itself as RealTruck, using the eCommerce site of the same name as part of an overarching strategy to bring all of their brands together.
We wanted to allay fears that AMP Research, Bushwacker, Omix-ADA or any of their brands were going away or becoming diminished, and how RealTruck will continue to market and advertise their brands. Headquartered in Ann Arbor, Michigan, RealTruck has over 5,000 employees in 35 locations, in manufacturing and online retailing.
Why the name change, and how does it affect WDs, retailers and consumers? We asked Tony Ambroza, the company's chief growth officer, who just completed his first year with RealTruck. A dynamic marketing pro and former chief brand officer for Carhartt, prior to that he was director of marketing for Under Armour, and Nike before that.
THE SHOP: It took a few years to establish the Truck Hero brand, and now the name is being changed to RealTruck. Doesn't this create confusion, as RealTruck was and is an ecommerce site? 
Tony Ambroza (TA): Truck Hero is an established brand, understood and known throughout the aftermarket industry. Out of respect to the brand's relationship and standing with industry experts, our sales team will continue to be identified as Truck Hero in their work with important partners: wholesale distributors, jobbers, retailers, and OEM customers. Moving forward, this part of the business will be known as the Truck Hero Pro Channel. Our team that works in the Truck Hero Pro Channel will continue to be the glue that binds the brands together across the wholesale portion of our business.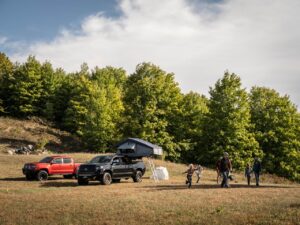 RealTruck has been, and continues to be, the leading brand for truck owners. We're building on this consumer strength and relevance to develop important product categories for truck and Jeep owners to better understand how they can customize their vehicles with the great products we manufacture and sell.
TS: Will RealTruck continue to own and operate the RealTruck ecommerce site, which is a competitor to shops and sites that carry and sell your brands? 
TA: RealTruck.com, the ecommerce enterprise, will continue to operate as it has for 25 years as an online destination for truck owners seeking to learn, understand and purchase products online. People often start their purchase journey online to discover, research and learn more about the products they want to purchase. Over 70% of consumer purchases start online and a very large majority are completed in stores. This is why RealTruck continuously develops new and innovative ways to help consumers learn more about our products and all the places and ways they can purchase them.
TS: Do you see the business headed to more Direct to Consumer sales, or is this a courtesy to enthusiasts who want to buy from the manufacturer?
TA: The reason for the name change to RealTruck is to drive and build greater awareness across all categories, in alignment with how consumers shop today so that we can better support their entire journey from inspiration to installation. Growing all channels has been and will continue to be the foundation for our collective success. We take an omnichannel approach to reach and teach truck owners about our products wherever they choose to shop. In the future, we will add a robust dealer locator to our website to make it even easier for them to find and buy what they're looking for in stores near them.
TS: WDs have been an integral part of Truck Hero's sales. Will this change with the rebranding? Does RealTruck see a shift in how product is distributed and sold?
TA: Everything will continue to operate as it always has, with no changes whatsoever. We're committed to maintaining channel harmony and giving our dealer base an opportunity to capitalize on growing consumer interest in the brands we make and sell, while continuing to support them with our MAP policy and program.
TS: Truck Hero had a sizable footprint within the SEMA Show. As RealTruck, will it grow this year, or change in reaction to OEMs who are sitting out the show? 
TA: We remain committed to working with and partnering with SEMA as we have for many years. Given SEMA's focus, our sales team will staff and operate our booth, attending as Truck Hero.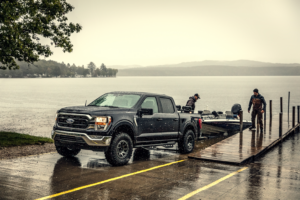 TS: Overlap in RealTruck's portfolio as it relates to tonneau covers, is already confusing. Will there be fewer brands, or changes to the products offered by any of them?
TA: We're very proud of our 28 manufacturing brands and remain committed to offering a wide selection of branded products to our customers. This approach allows us to not only grow our overall market share and brand awareness, but it will also grow broad category awareness with millions of truck owners which will increase demand for our brands. Growing all channels has been, and continues to be, a key fundamental driver to our collective success and we believe building RealTruck into a household name with the more than 63 million truck owners will benefit all our partners long term.
TS: Is your addition to RealTruck a sign that the company wants to expand beyond its current distribution and aftermarket sales channels? Will there be a push to get into home improvement stores, or other channels such as Tractor Supply? 
TA: We're committed to growing all channels of our business as we have been as we build brand and category awareness with truck owners.
TS: RealTruck.com seems less retail focused than its competitors and more consultative in its approach. Is this intended to lead or introduce end users to RealTruck brands, or is this just the website design?
TA: RealTruck is dedicated to becoming a destination and resource to inform and inspire truck owners about all the ways they can turn their trucks into "Real Trucks," whether that transformation is facilitated online or in partnership with our experts. We remain agnostic about where consumers ultimately purchase our products and will continue to have robust programs to accelerate growth potential for all our partners.
TS: From your press release, when someone in the industry wants more information about RealTruck, the link goes to the retail website, not to a corporate home page. Is a change in the works, or should they just refer to the Truck Hero website?
TA: Now that our company is called RealTruck, the RealTruck website is our corporate website as well as our retail site. You can find information about the company in the footer section of the site.
Images courtesy of RealTruck