Features
Q&A: Curt Group CEO, Rock Lambert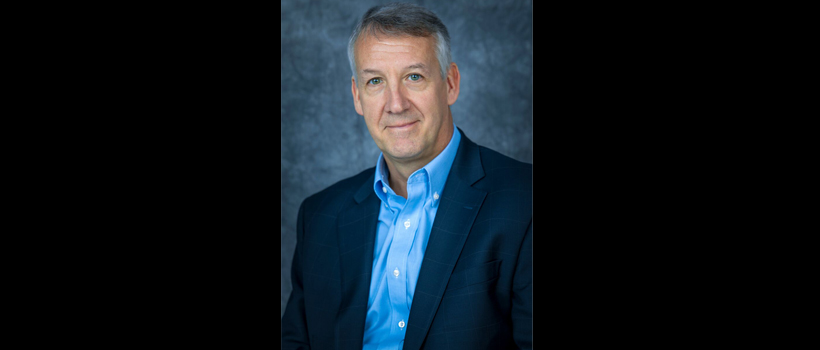 Rock Lambert reached his one year anniversary as CEO of CURT Group in March. Lambert came to the company with 20 years of executive leadership experience and several years spent in the powersports market, including with Ski Doo Sea Doo (BRP Group).
Lambert's first year on the job included several changes and achievements at the company, such as a rebranding effort that streamlined its brands under the CURT Group moniker, as well as the acquisition of storage accessories company, UWS. He discussed the motivations behind these milestones with THE SHOP magazine, as well as the market trends and economic indicators he's keeping an eye on. Read that interview below:
THE SHOP (TS): You started with CURT Group with 30 years of experience in markets outside of this industry. How have you utilized that outside perspective to aid the company?
Rock Lambert: The whole basic business management side is very similar. The businesses that I came from had manufacturing and distribution just like here. So, managing sales and product is very much in line with what my experience has been.
I spent 15 years with powersports company BRP Inc., and I've touched a lot of businesses before and after. I came in with a recipe as to what I am looking for.
I've been with businesses before where we did certain things much better than here; and there are things that we do here at CURT Group that are much better than what I saw before. You just try to share with the team the things that you've learned along the way and pick the best practices.
TS: What specific lessons from the powersports market have you brought to CURT Group?
Lambert: The markets vary, but there are a lot of parallels between this industry and the powersports industry. The consumers behave very much the same with the level of passion they have for our products. We sell lifestyle. There is also the importance of having a very healthy distribution system. There are different people in each market but the business drivers, motivations, manufacturing and sourcing strategies are all the same.
I see how the market is evolving here in terms of distribution. Consumer behavior is evolving, and we cannot ignore the impact of eCommerce on our businesses and the way it affects how people educate themselves on the features and benefits of our products versus alternatives. Our traditional channel strategy must be adjusted for the reality in which we are living. People are buying more and more off the internet. It is not a choice we facilitate as manufacturers; it is the choice the buyers are making. We are here to support and facilitate our existing distribution along the way and leverage them as the huge asset they will continue to be for years to come.
TS: What changes have you brought to CURT Group since becoming CEO?
Lambert: If you look at the history of the brand, CURT has grown the top line phenomenally over the last two decades. It started essentially from nothing and grew to be a multi-million dollar company. It is typical for companies that grow that quickly for the operational side to need a bit of time to reset. Things were working fine when I came in, but there were opportunities to take a little bit of a step back as we prepared for continued growth.
Growing from a $5 million business to a $10 million business is a challenge. But growing from a $100 million company to $200 million is a much bigger challenge and growing from there to being a $500 million company brings different requirements.
We've essentially done an operational reset and identified some areas that we felt needed to improve. We want to make sure everything we do is going to be able to support the growth that we are seeing.
TS: CURT last summer rebranded by aligning CURT, ARIES, LUVERNE and RETRAC under one corporate brand: CURT Group. Operationally, why was that an important move for you?
Lambert: When I joined, we were named CURT Manufacturing. CURT Manufacturing was also a brand of ours-we were using that same orange logo to talk about the company as a whole.
At the time, it was clear that our game plan was to continue adding to our brand offering. The number one thing I wanted to do first was to clarify the situation with CURT being a brand on its own and not necessarily being the umbrella brand.
We have a lot equity in the CURT name and have long been known as CURT. I didn't want to depart from that, and I thought that CURT Group was appropriate and adequate for what we wanted to do. We now have a platform or umbrella brand to support the strategy we are working on.
TS: CURT Group last summer also acquired storage solution company, UWS. What changes and benefits has that acquisition brought to UWS and CURT Group?
Lambert: I think it's a fair assessment that the UWS team really found a partner that is a little more in tune with the type of business they have and the distribution network they have. They were owned by Thule, which is a great company, but I think the way the product is used is slightly different than what the core product of Thule is.
We really did everything that we could to make the UWS team feel like they were part of our family from day one. We have a good understanding of the issues they have and the opportunities they have. There are a lot of similarities in what they are facing on a daily basis.
From our perspective, we offer UWS a very broad customer base. They had less than 125 customers; we have thousands of customers in the same space. We've been able to leverage that and work with our sales team in the field to increase the penetration they have and reach more consumers.
TS: What is CURT Group's growth strategy this year and beyond?
Lambert: It's going to be a multi-pronged approach. One of the things that I brought with my background is focus on product innovation.
When I came on board it was like, 'a hitch is a hitch, what can you do with a hitch?' I happen to believe there is a lot that can be done with a hitch. Sometimes there is disconnect between the styling of a vehicle and the importance of the look in the purchasing process for the consumer. They say, 'I want to have a great looking vehicle,' and then there's an ugly hitch in the back. So, I think there are some areas that we can improve.
We focus a lot of energy on trying to identify consumer needs that are unmet. It sounds simple, but it requires a lot of listening and paying attention. We have a great team of people who understand the users. I think we brought a different perspective as to how we look at things, and it is paying off. We created an innovation center with dedicated full-time resources a few months ago, and you will see in the months to come some very unique products that we believe will position CURT Group as the leading innovator in our industry. It is certainly one of our goals.
TS: Can the market expect any acquisitions by CURT Group before 2018 is complete?
Lambert: You never know. We recently finalized the acquisition of the new powered running board system that we acquired from Rock-Slide Engineering.
Now we are ramping up production with the running boards, and there are more things we are considering. People are approaching us. We have a good reputation in the industry, and we are going to try to use that to add on to what we have, as long as it's compatible with the growth plan we have in mind.
TS: How do you view the current economic environment in the markets that CURT Group serves?
Lambert: All in all, we feel really good. We are several months into the year, and we are tracking very well toward what I consider to be a pretty aggressive plan. We have had a lot of good wins already, and we are balancing expansion of our distribution network and product offering. The reception of the new products launched to date has been very good.
There are some pressures on the cost side, as you hear if you turn on the TV. The raw material cost increases are going to put some pressure on us, but we're working on several things to offset that including new operational efficiencies.
TS: What is your overall economic outlook for the next few years, as far as you can tell right now?
Lambert: I don't see the demand for our products slowing down in any significant way. Clearly the trends continue to go in the right direction. We appear to be gaining traction overall, and we feel very good about the year ahead.
Those increases in commodity pricing are effecting everybody in the industry. We think that we are probably a little savvier than most as to how we are going to address them. At the end of the day, I think the playing field will remain pretty level between everybody, and if that is the case, then I don't think those price and cost increases will have a very significant negative impact.
All-in-all, we think demand will continue to grow at a relatively low pace but a sustained one. For us, it is all about coming up with new products, expanding our offering, being as innovative as we can be.
TS: Are there any services and CURT Group offers that may be underutilized by shops?
Lambert: Besides the products themselves, we are trying to be as aggressive as we can in providing the right marketing materials, like POP kits, digital material and active promotions. We have an area on our website designed to make it very easy for the retailers to promote what we do, including different retail displays and literature, and our team does a phenomenal job with installation videos and visual aids.
I know it is difficult for the retailers' employees to know all the products that are out there, so we try to ease the process by giving them tools that they can always refer the consumer to so that they get accurate information. Of course, our territory managers are out there making sure that the installers are all aware and up to speed on the things that we have. It is part of the support we provide to make our network successful for themselves and for CURT Group.