Features
Product-Mobiles Are a Fun Way to Promote Business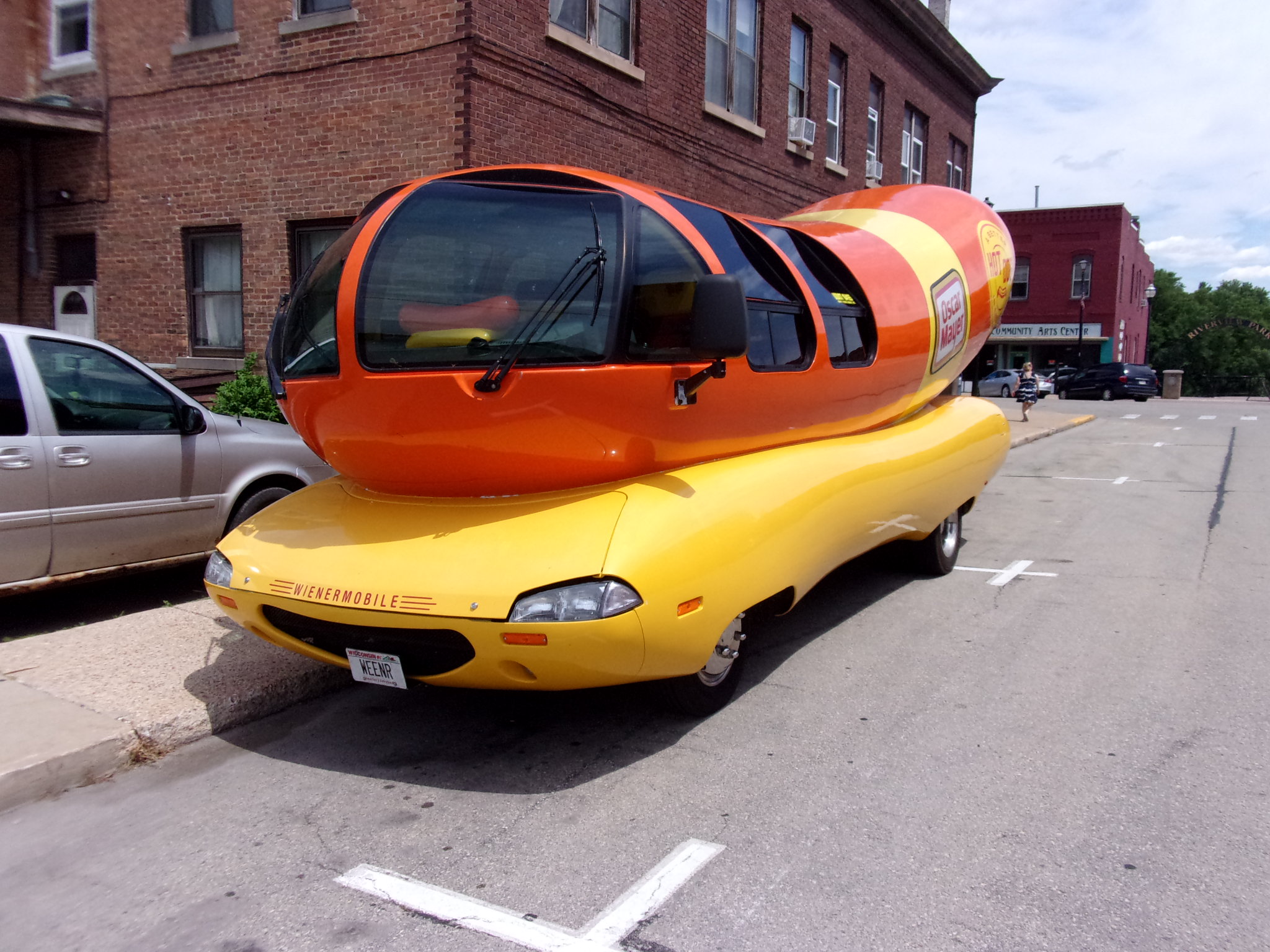 EDITOR'S NOTE: The following blog was written by John Gunnell, owner of Gunner's Great Garage Restoration Shop in Manawa, Wisconsin. Gunnell regularly contributes articles and industry-driven observations for THE SHOP magazine and eNewsletter.
…
While doing some clean up at our shop in mid-July, we looked down the alley and spotted something you don't see every day-the Wienermobile!
Shaped like an Oscar Mayer wiener on a bun, this hot dog hot rod is an example of what automotive historians call product-mobiles, or vehicles shaped like various products that are used to promote sales of those products.
The title of Wienermobile actually identifies a series of cars, trucks, motorhomes, cycles and drones shaped like a hot dog. The history of this product-mobile dates to 1936 when Carl G. Mayer-Oscar Mayer's nephew-dreamt up the first one. There have been a dozen different series of Wienermobiles. Past generations of college students-including Speaker of the House Paul Ryan-drove them in the summer to promote hot dog sales.
Having been seen in movies and TV shows and in places such as Puerto Rico, Japan and Spain, the Wienermobile might be the most famous product-mobile, but it is far from the only one. There have been product-mobiles shaped like rolls of Lifesaver candies, a Planters peanut, a Heineken beer barrel and a can of Strohs beer. Local businesses have had product-mobiles built in the shape of shoes (for a shoemaker), a Ten Pin (for a bowling alley) and an old-fashioned camera (for a commercial photographer).
Specialty car shops have also crafted product-mobiles for themselves or by teaming up with local body shops or metal fabricators. For example, the Menghenelli Brothers who did custom exhaust work in Berlin and Marlton, New Jersey, built the Mufflermobile, using the frame and chassis of a well-used mini pickup truck that cost hardly anything.
The Menghenellis removed all the outer sheet metal panels of the truck. They then bent exhaust pipes in the basic shape of a muffler and welded them together and to the small pickup truck's platform. Next, they formed 16-gauge sheet metal over the framework and wound up with an outer body that looked like a giant Meineke muffler.
The world-famous Wienermobile is a good representation of how a vehicle can be used to promote a product or service. With a little creativity almost any custom car shop can fabricate its own productmobile. It's a great way to do advertising and promotion on a tight budget and it's also a great way to have fun drumming up product awareness.