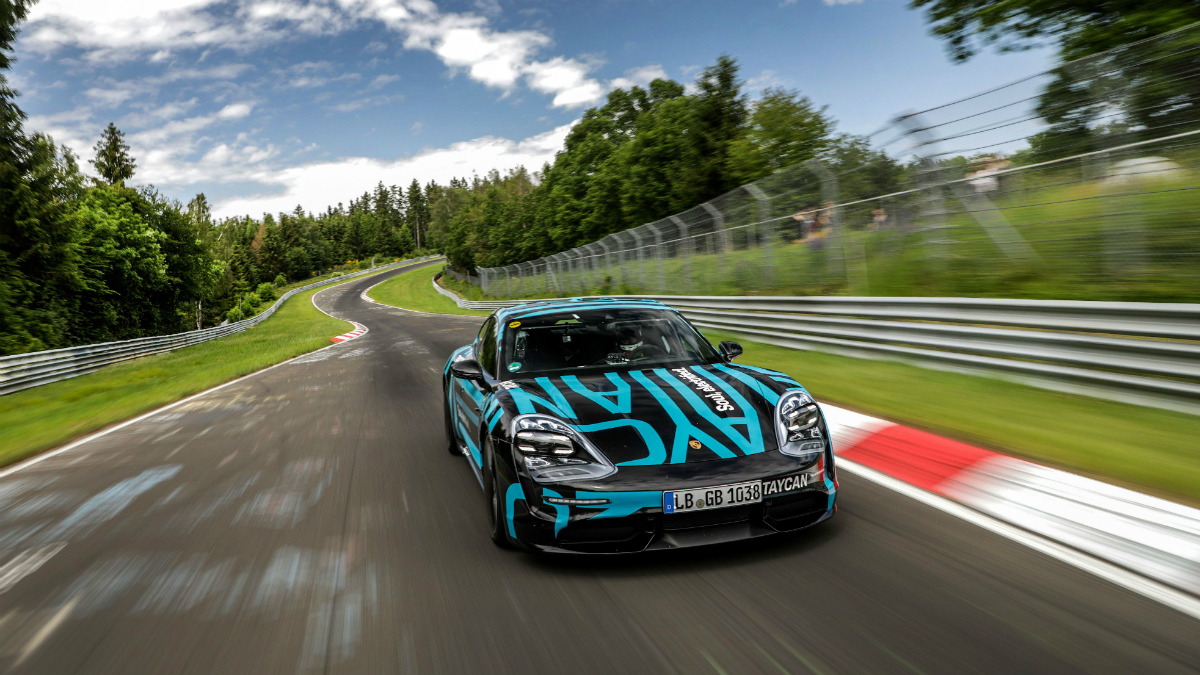 Porsche test driver Lars Kern set a course record for four-door, all-electric sports cars on the 12.8-mile Nürburgring-Nordschleife, laying down a lap of seven minutes and 42 seconds in the company's first all-electric sports car, the Taycan.
The Taycan features two electric motors on the front and rear axles, giving the model all-wheel drive, as well as adaptive air suspension with three-chamber technology, electronic damper control and an electromechanical roll stabilization system. The record-breaking car also featured rear-axle steering and 21-inch tires.
"The Taycan is also suitable for race tracks and it convincingly proved that here on the world's most challenging circuit," Kern said. "Again and again, I am impressed at how stable the all-electric sports car handles in high-speed sections, such as Kesselchen, and how neutrally it accelerates from tight sections, such as Adenauer Forst."
Porsche says the Taycan is the first production vehicle with a system voltage of 800 volts, rather than the normal 400 volts for electric cars, which they say could lead to high levels of consistent performance.