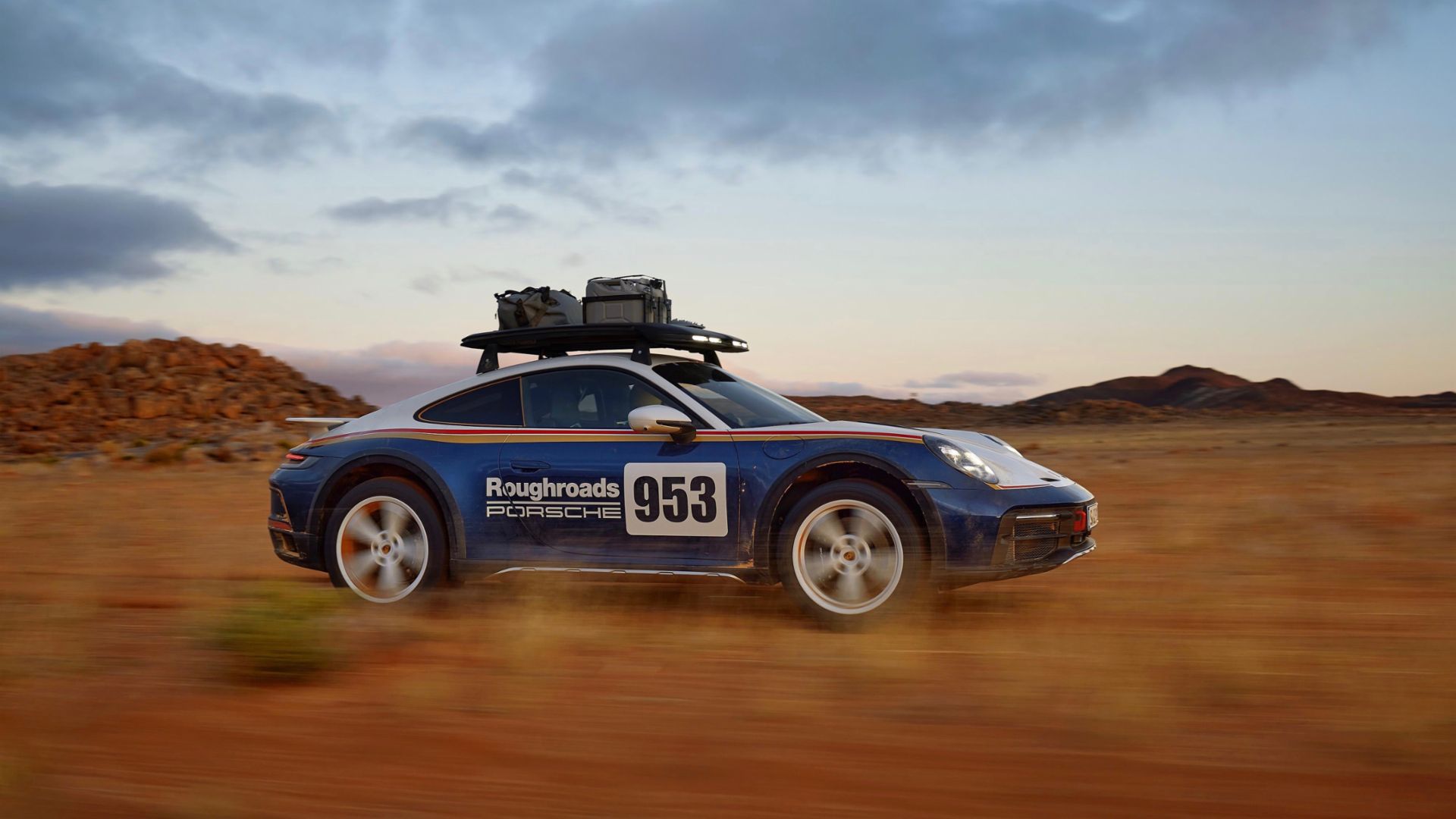 Porsche has revealed its new 911 Dakar, a rally-inspired version of the 911 that calls back to the first overall Porsche victory at the 1984 Paris-Dakar Rally.
The exclusive model will be limited to 2,500 units globally and will be offered with an optional Rallye Design Package inspired by the iconic winning car of 1984, Porsche said.
The off-road capable 911 is highlighted by its upgraded suspension, including a 2-inch improvement in ride height (compared to a 911 Carrera model with Sport Suspension), and an additional 1.2-inch lift. This "High Level" setting is usable at speeds up to 105 mph.
The 911 Dakar rides on standard, specially developed Pirelli Scorpion All Terrain Plus tires, measuring 245/45 ZR 19 in front and 295/40 ZR 20 at the rear with a tread depth of 9 mm, reinforced sidewalls and dual carcasses.
Under the hood, a 3.0-liter twin-turbo Boxer engine makes 473 hp and 420 lb.-ft. of torque, allowing for acceleration from 0 to 60 mph in 3.2 seconds and a limited top track speed of 150 mph. The engine is paired with an eight-speed PDK and Porsche Traction Management (PTM) all-wheel drive. Rear-axle steering, engine mounts adopted from the 911 GT3 and the body roll reducing Porsche Dynamic Chassis Control (PDCC) system are also standard equipment.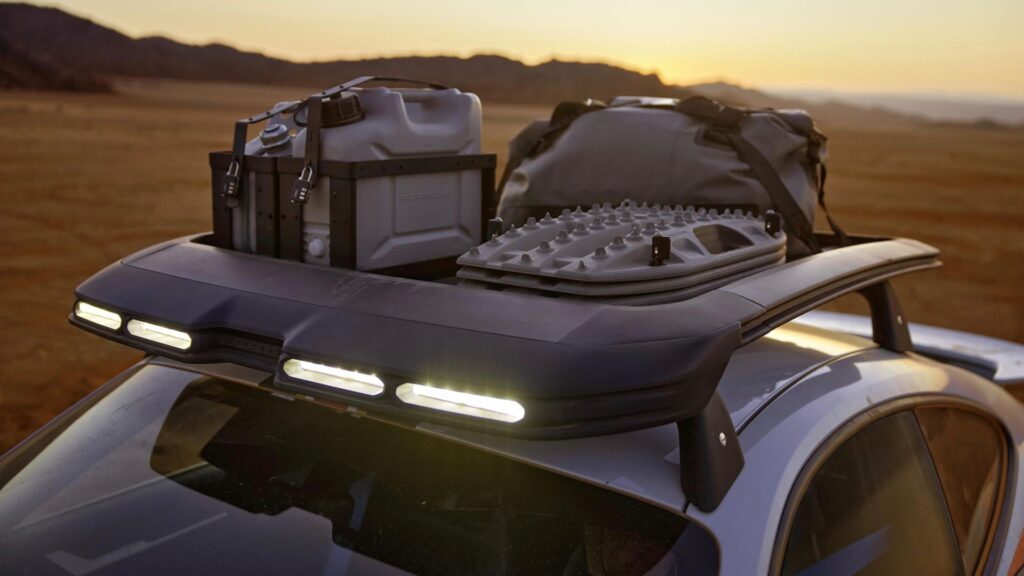 The 911 Dakar also features a fixed rear spoiler, and a hood made of CFRP, of which the latter is taken from the 911 GT3, with large openings designed to extract air. Red front and rear tow hooks made of forged aluminum, flared fender arches and rocker panels contribute to the off-road appearance as do stainless steel body elements on the front and rear fascia and side skirts, designers said. The side air intakes in the newly designed front fascia also have stainless steel mesh grilles to rocks and other damaging objects from entering.
The roof of the 911 Dakar is equipped with a 12-volt-socket for the headlights of the optional roof basket. It can hold up to 92 lbs. of equipment such as spare gas and water canisters, folding shovels and recovery boards. A roof tent is available for the 911 Dakar as well.
The interior of the 911 Dakar comes with standard Full Bucket Seats and deleted rear seats. Lightweight glass also helps save mass so that the 911 Dakar has a curb weight of 3,552 lbs. – just 16 lbs. more than a 911 Carrera 4 GTS with PDK. Another Dakar-specific detail is the standard Race-Tex upholstery with decorative stitching in Shade Green, which is exclusive to the 911 Dakar as an exterior paint color.
The optional Rallye Design Package starts with a two-tone paint consisting of White and Gentian Blue Metallic. This also represents the first time that Porsche is combining a two-tone paint color with decorative livery. Customers can opt for a start number on the side of the car between "0" and "999."