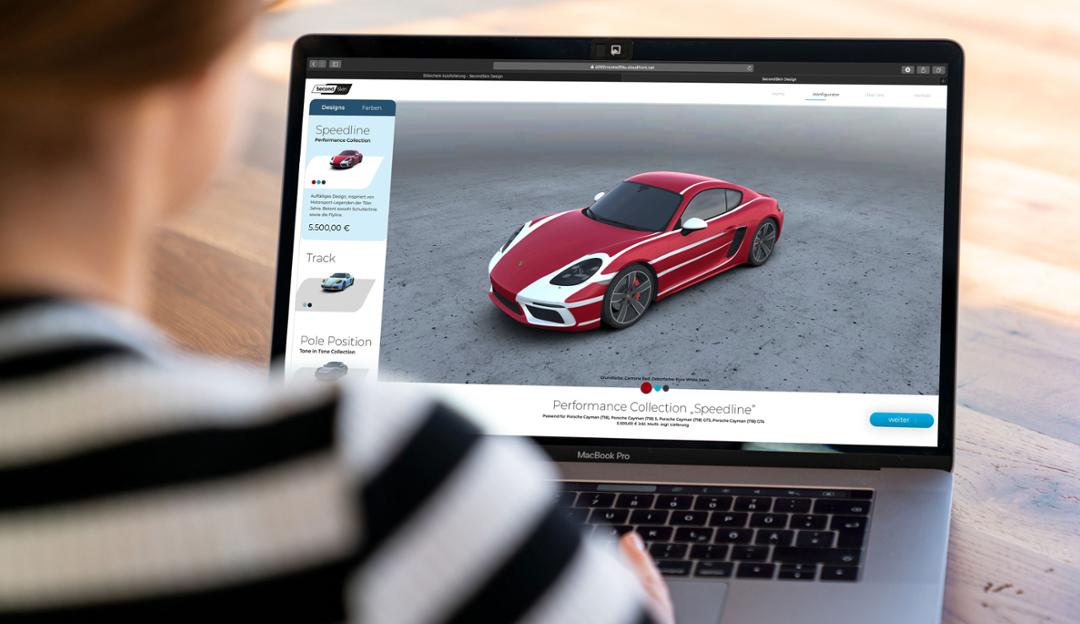 Porsche is launching a new service that in the future will allow its consumers to individually design a new-look wrap for their car. Porsche Digital's Second Skin configurator will feature classic designs stemming from motorsports, and will accommodate custom designs as well. Genuine and previously unavailable Porsche colors will also be available for selection.
For this purpose, the new Porsche platform is collaborating with renowned artists, design studios, foil providers and vinyl paint manufacturers.
"As the livery segment is a very fragmented market, we have created a central port of call with Second Skin to guarantee quality and offer a comprehensive approach to finding a solution," said Simon Weiss, the person responsible for the project at Porsche Digital. "For this reason, the entire design and ordering process is fully processed in Second Skin: customers select the vehicle model and design it independently or as part of a consultation to obtain a non-binding offer and finish the order online."
The Second Skin range will initially be available in July at secondskin.design. Pre-registrations are available from now on. All current Porsche models, but also vehicles by other automotive brands, can be designed and liveries applied using the platform.
The costs for a complete vehicle livery, according to Porsche, start at around 4,000 euros or $4,558.22.