Features
'Pocket Rocket' Gets the Brabus Treatment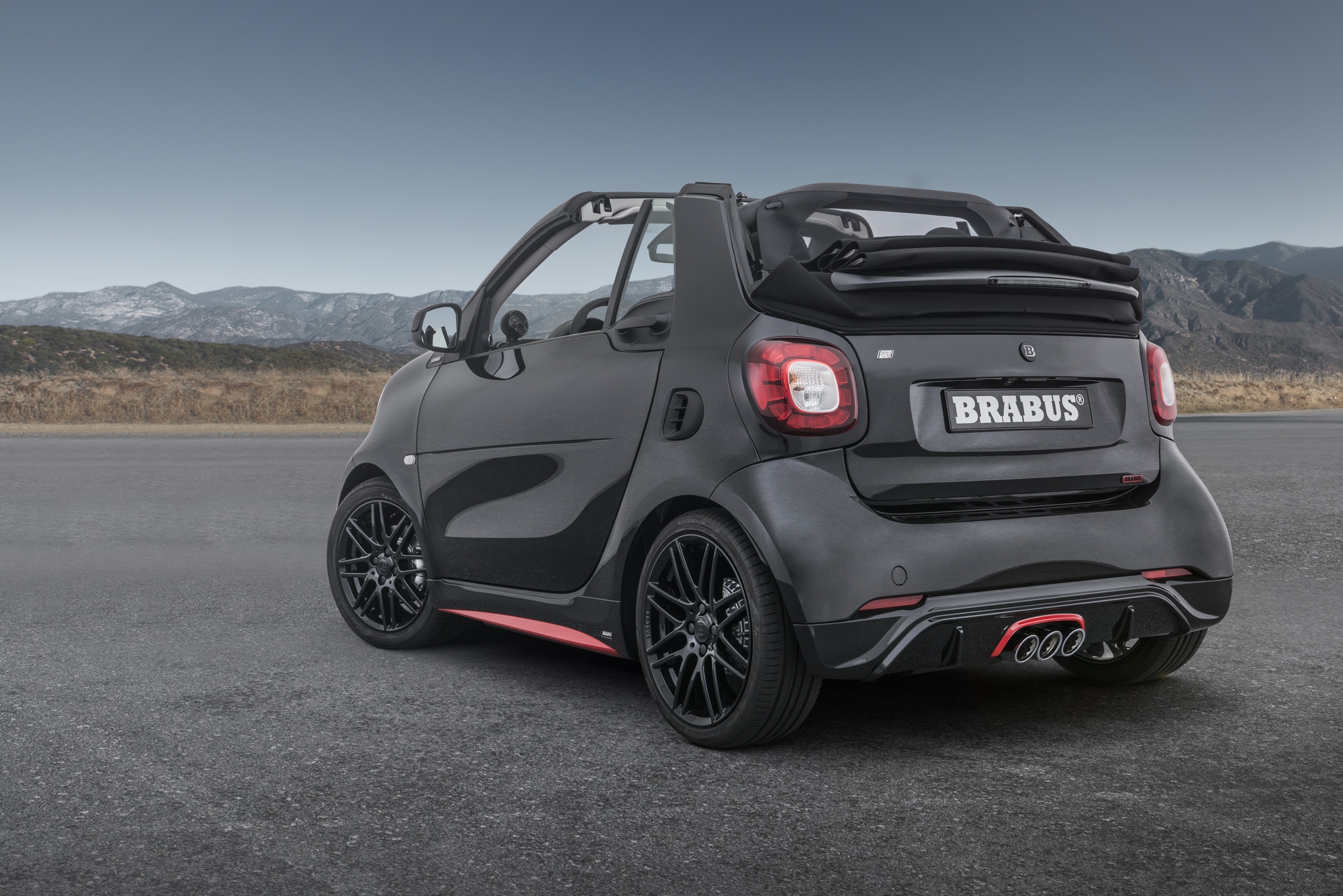 smart BRABUS GmbH marked its 15th anniversary by developing a club sport version of the current smart fortwo for the racetrack.
Mercedes-Benz race drivers and media members put the Pocket Rocket through its paces on the rollercoaster circuit of the German test track Bilster Berg. The BRABUS 125R edition, limited to 125 vehicles, now presents a variant of the track racer that is designed for public roads.
The donor car is the current smart fortwo cabrio. Its three-cylinder, 54.8-ci turbo engine was uprated by BRABUS to a peak output of 125 hp (123 bhp) and a peak torque of 148 foot-pounds. The two-seater sprints from rest to 62 mph in 9.2 seconds, with a top speed electronically limited to 109 mph.
The BRABUS 125R is equipped with tailor-made aerodynamic-enhancement components, Yokohama high-performance tires in 16/17-inch combinations, and a lowered suspension.
The special model comes in two colors: glossy black or matte titanium. On the black variant, the bright red BRABUS bodywork components at the front, sides and rear stand out immediately. On the titanium-colored vehicles, the components have a black finish.
A black leather interior features precise special quilting and perforation on the seat surfaces. The BRABUS 125R also includes a 1-of-125 limited-edition badge in the cockpit, a climate control system, a sound system and a navigation system.