Features
Pickup Outfitters: For Work or Play
Waco truck shop continues to grow.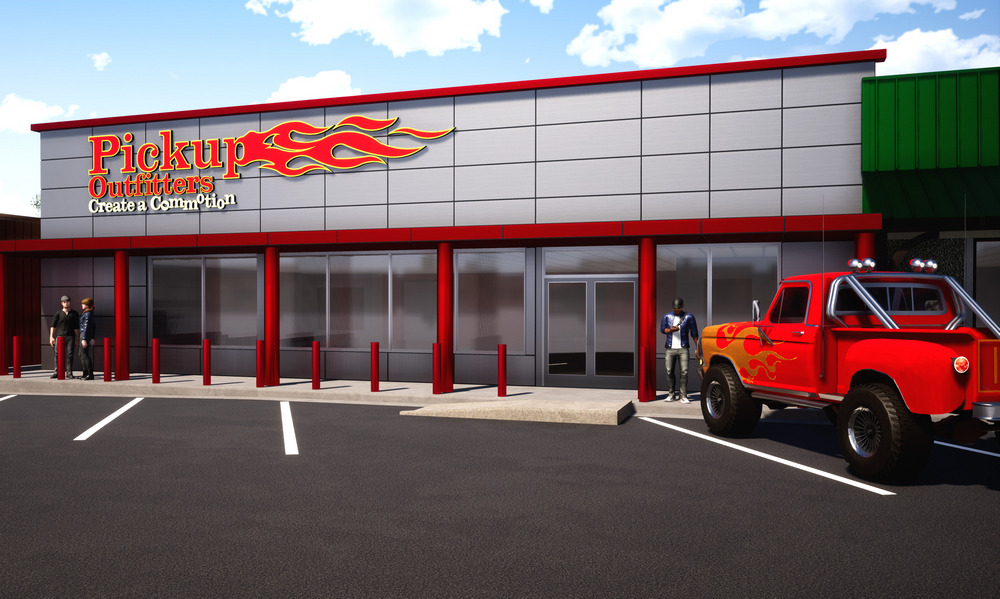 This article originally appeared in the October 2023 issue of THE SHOP magazine.
By Maura Keller
Pickup Outfitters of Waco, Texas, has a lot to celebrate. In addition to establishing a solid customer base for almost three decades, the long-standing company has started renovations to a new location that will greatly expand its capacity and accommodate an ever-growing menu of services.
As its name implies, Pickup Outfitters focuses mainly on product sales and installation of a variety of truck and off-road accessories, as well as some items for SUVs, vans and cars. Jay Ehret, president and co-owner, says the products are split into two main categories.
"These include value-add functional accessories such as tonneau covers and step bars sold to retail customers, and then work-related functional accessories for commercial customers or retail customers who use their vehicles for work and to make money," he says. "These are products such as gooseneck hitches, heavy-duty toolboxes, bumpers and suspension upgrades."
Pickup Outfitters originally started as an outlet for local manufacturer The Perry Co., which was making truck bumpers and grille guards. As Ehret explains, in the beginning the company opened a small outlet shop right in front of the manufacturing facility.
"A couple of years later, in 1997, The Perry Co. purchased a building on a busy street a few miles away and opened a retail location to sell and install all lines, including their own. They called the shop Pickup Outfitters," Ehret says.
Around 2004, The Perry Co. was purchased by Jeff Weaver from the Perry family, and Pickup Outfitters was included in the purchase because it wasn't technically a separate entity.
"In 2008-09, Jeff Weaver hired me, then a marketing consultant, to do a marketing plan and a new logo for Pickup Outfitters. A couple of years later we had a brief discussion about purchasing the business, but nothing came of it," Ehret says.
In 2016, while Ehret was working as a brand manager for The Dwyer Group, now Neighborly Brands, he bumped into Weaver at a local wine event.
"He asked if I was interested in buying again, and I said I was. About three months later we had a deal worked out," Ehret recalls. "My wife, Carol, and I purchased the business on Oct. 31, 2016, and took over Nov. 1."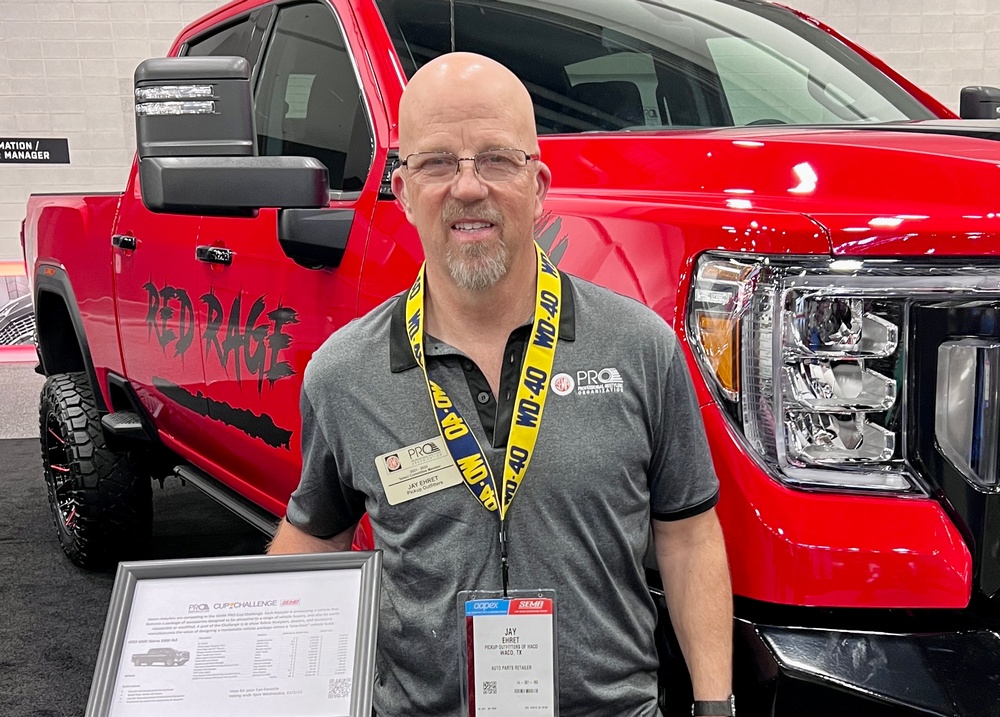 TRUCKS IN TEXAS
The shop's retail base consists mainly of middle- and upper-middle-income customers who use their trucks for personal transportation and typical Texas weekend outdoor activities like fishing, hunting and camping. Many of them pull boats, trailers or RVs and are usually looking for functional or comfort upgrades.
As mentioned, the second group is made up of commercial companies and individuals who use their pickups to make a living.
"We do heavier upgrades that enable the truck to perform on the worksite or carry a heavy load," Ehret says.
While the shop keeps a limited inventory on hand, it does stock some in-demand items such as bed covers and steps for current-model vehicles.
"We've found these items are ones that customers would prefer to have put on today," Ehret says.
The business focus is on efficiency and maintaining margins. Ehret says when it comes to pricing, Pickup Outfitters primarily works on a margin applied to the cost of the part and charges accordingly.
"We experiment with other pricing structures when that doesn't make sense," he continues. "For example, we have a profit-per-install-hour metric that we use on some products."
Only a few years after taking over the business, Ehret was facing the COVID-19 pandemic, which forced him to close his showroom for four weeks and lay off staff. The company's revenue was down 50% for two months.
After the initial decline in business, however, the shop was a very busy place for the next 18 months, thanks to pent-up demand following quarantines and the distribution of COVID stimulus checks.
More recently, the shop has navigated economic uncertainty and bottlenecks in new vehicle deliveries.
The good news, Ehret says, is "supply chain issues have been minimal in the past year. We deal with them by offering alternative products."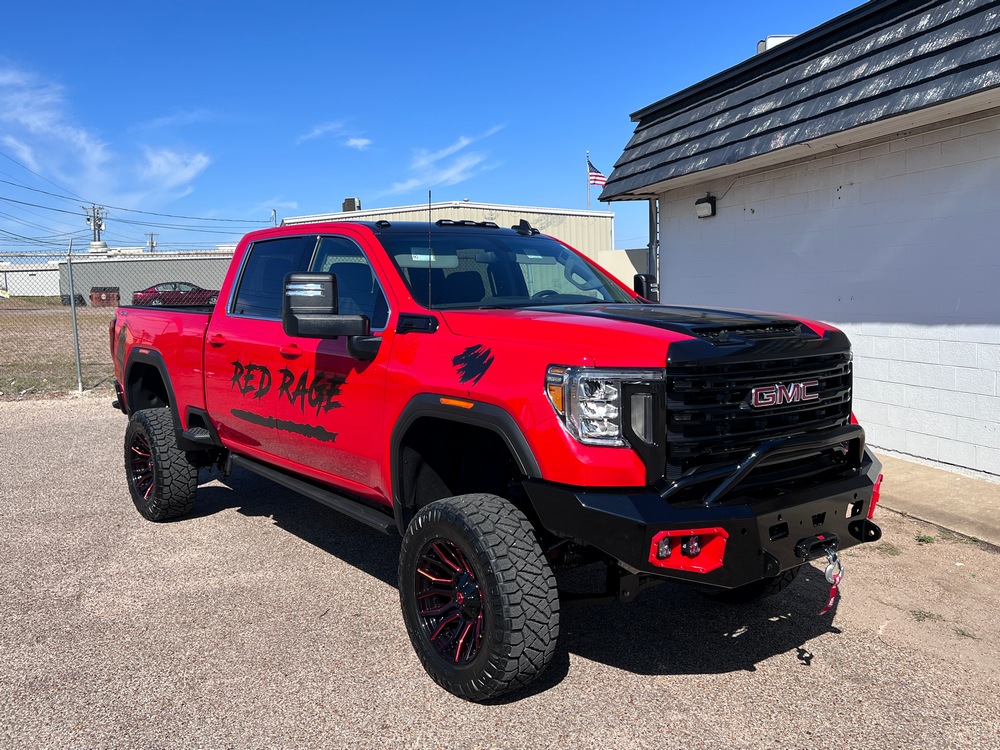 EMPLOYEE APPRECIATION
Ehret, who's quick to credit his staff of nine employees for the shop's ongoing success, learned early on the importance of quality workers.
"When we first bought the business, my manager quit a month later and took his son, an installer, with him, leaving me with two other installers and just me to wait on every customer for the next three months," he recalls. "Now, I'm so fortunate to have a capable staff, including a store manager and a business manager, that allows me to work on big-picture and long-term strategies. As they say, 'work on the business, not in the business.' Without them, I would not have had the time to work on getting our new location purchased and remodeled."
Finding new employees is always a challenge. Pickup Outfitters looks to attract quality candidates by offering a full slate of benefits including health, vision and dental insurance, a matching 401(k) plan, generous paid time off and employee discounts.
"Plus, we invest in their training and send them to trade shows," Ehret notes.
The shop recently implemented an Apprentice Installer program as well, designed to attract younger, inexperienced individuals to the industry.
"It's nearly impossible to hire experienced installers, so we are bringing them in and training them from the ground up," he explains. "Hopefully this will instill some loyalty and longevity."
Ehret and his team have used local radio station ads to effectively build the brand, and do some local TV spots, with the dual purpose of producing web videos. He is also exploring live event promotion opportunities.
"We do not use much social media," Ehret says. "It hasn't been very effective for us."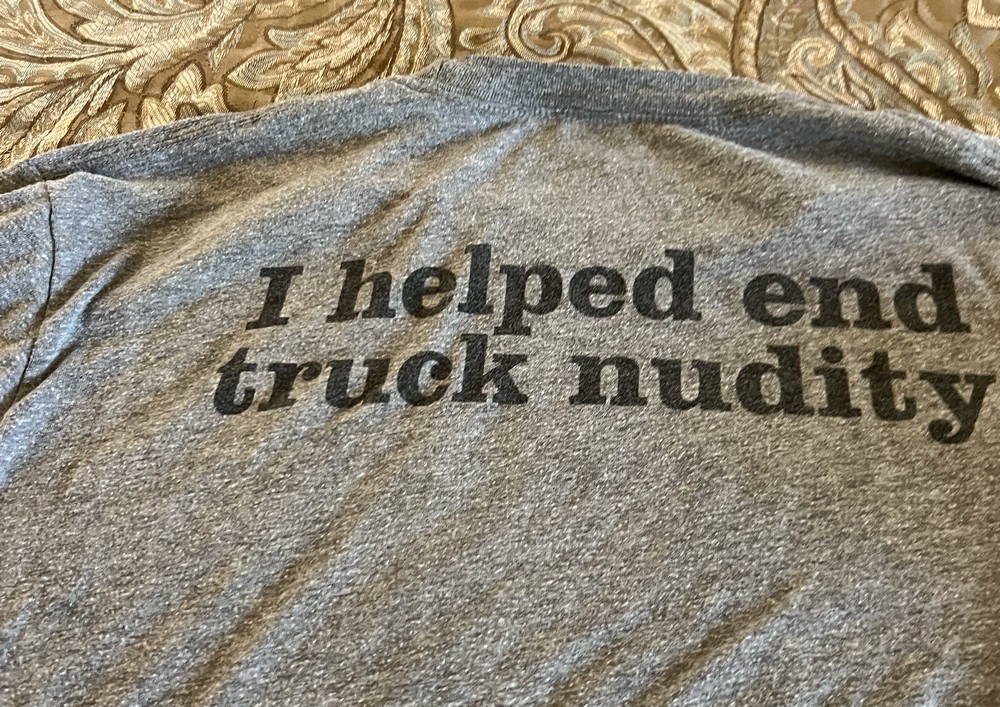 SUPPORT SYSTEM
Ehret has built a knowledgeable network of business contacts that he can lean on when questions arise through his participation in the Specialty Equipment Market Association (SEMA), and its restyling-centric PRO Council.
"The advice and support from this network have been invaluable. We would not be the business we are today without those connections," he says.
It's also helping the company build a higher profile. Last year, Pickup Outfitters completed a truck for the annual PRO Cup Challenge held at the SEMA Show, a competition where shops are invited to showcase product packages specifically designed for dealership sales.
"We called it 'Red Rage.' It was exciting that a small shop in Waco, Texas, was able to put a truck on the floor of the SEMA Show," Ehret says.
Looking ahead, he is excited about the shop's current "project"—namely the aforementioned purchase of a small strip center on a major road in Waco for a new shop that is expected to increase the company's overall size from 5,500 to 7,500 square feet.
"We are currently in the remodeling stages, with plans to move to the new location in October," he reveals. "We have been leasing our current property since we purchased the business."
In addition to the big renovation and ultimate move, Ehret is also focusing on continued growth of Pickup Outfitters in profits and stature.
"We are adding some new services and capabilities, as we want to be able to pivot if necessary. There are a lot of challenges for the next several years in our industry," Ehret predicts. "The complexities of ADAS systems can create issues with installs and even make some accessories obsolete for those vehicles. And, of course, no one really knows yet how EVs will affect the aftermarket industry."
One thing that won't change anytime soon is the relationship between Texans and their trucks. Pickup Outfitters has a message on its website regarding the importance of customizing these vital vehicles:
"Help Us End Truck Nudity! We're fighting hard to make our streets safe for families and children. Won't you help us by adding accessories to your truck, Jeep or SUV? Upgrade the look and functionality of your vehicle with the help of Pickup Outfitters."
Maura Keller is a freelance writer based in Minnesota. She can be reached at maurakeller@yahoo.com.