Features
PHOTO GALLERY: Trends Spotted at the 2020 Symco Rod & Kustom Show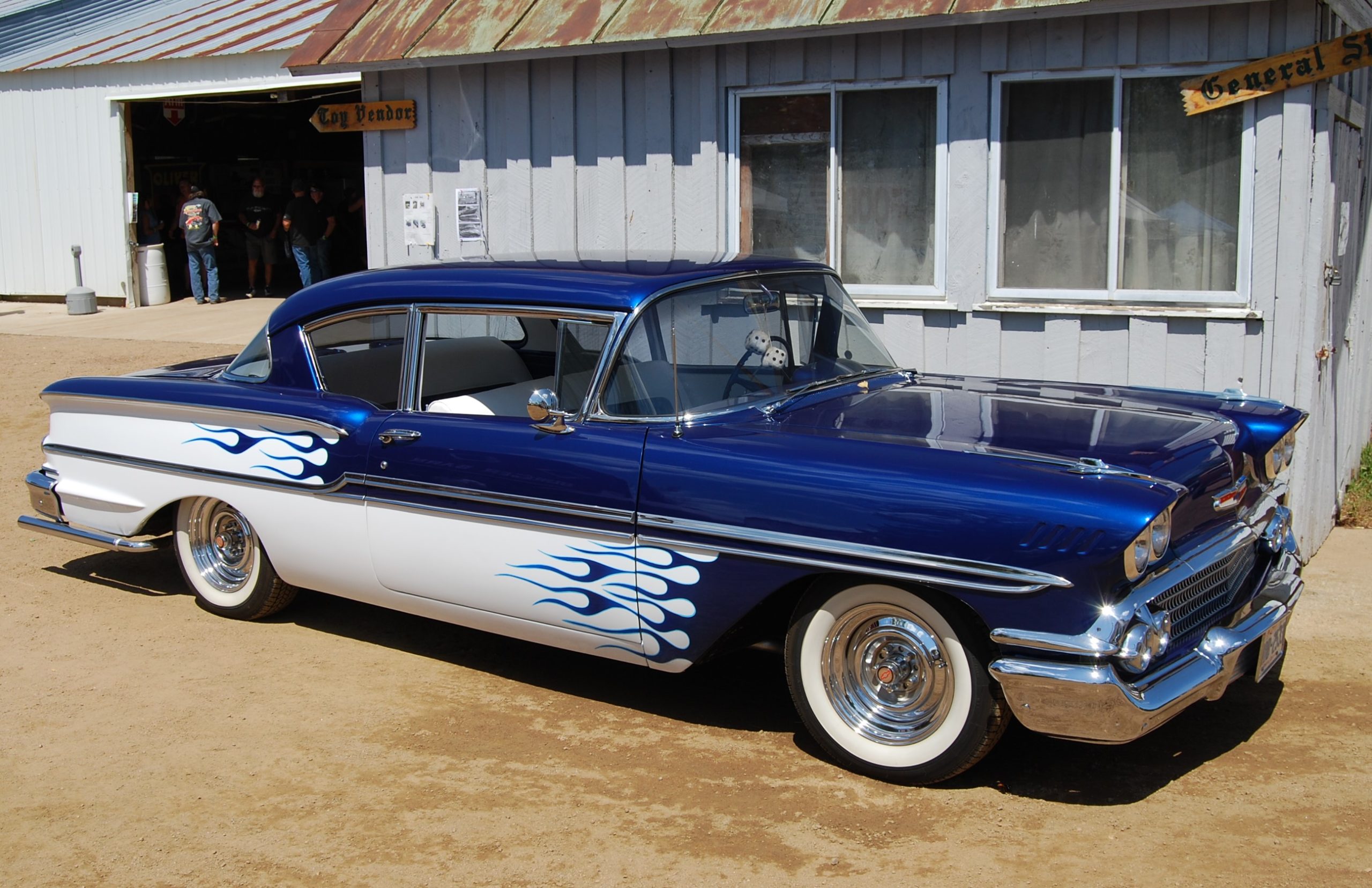 Missing car shows this year? We were too until we went to the Symco Rod & Kustom Weekender. Thousands of "traditional" hot rodders traveled to this event, which ran from Aug. 6-8, which highlighted the trends that younger car enthusiasts are embracing these days—trends that will certainly affect what kind of jobs shops get in the future.
Symco is a small, unincorporated town in central Wisconsin. The 2020 event had the distinction of being the largest non-racing car event held in Wisconsin all summer. The promoters encouraged attendees to follow COVID-19 guidelines put forth by the Center for Disease Control (CDC), posted a link to the guidelines on its website, provided hand sanitizer for visitors to use, set up hand-washing stations throughout the grounds and wrapped picnic tables and benches with plastic.
Symco features some of the best "old school" hot rods and customized cars in the Badger State and from throughout the Midwest, although other types of vehicles are also allowed entry. All cars must be from earlier than 1975, but the focus is on pre-1965 traditional hotrods and customs with two or more modifications or pre-1961 stock vehicles. All motorcycles must be pre-1970. If you want to build a car or truck with up-to-date appeal, Symco is a great place to see what the latest hot-rodding fads are.
Part of the Symco excitement is Unionville—the old-fashioned village where the show is held. Unionville includes a Main Street with buildings like a police station, a bank, a post office, a blacksmith shop, a bar where beer is served and a church that does weddings.
Many specialty car shop owners worry about the "graying of the old-car hobbyists," but shows like the Symco Rod & Kustom Weekender draw a younger crowd. Twenty- and thirty-year-olds do their best to ape the look of post World War II America, although their costumes are more of a stylized version of fashions we recall from the '50s and '60s.
The cars and trucks they bring to the show are a mix of old school hot rods and smooth, ground-hugging, customized rides with wild paint jobs. They call them "Kustoms" with a "K" instead of a "C." Builder George Barris invented that spelling around 1948. But while these young enthusiasts pay homage to the past, their cars and trucks illustrate a passion that will help support our businesses into the future. The collector car industry is not completely graying—it is simply changing. And shows like the Symco Rod & Kustom Weekender are great places to see developing trends.