Features
Owner of New Speed Shop Embraces Change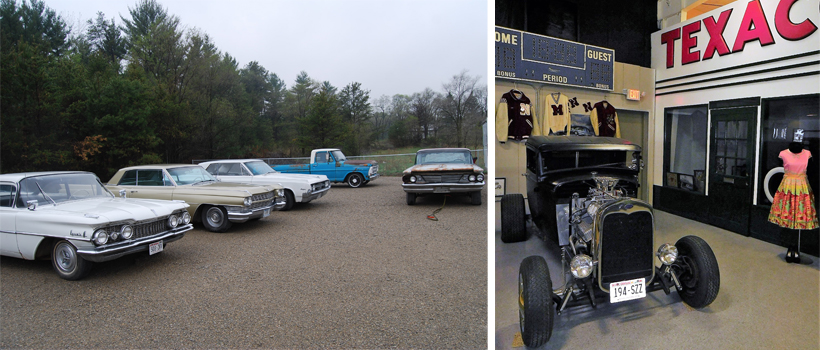 *See additional photos above
Greg Steise is one specialty shop owner who embraces change. In his 46 years, Steise has transitioned from shade tree mechanic, to drag racer, to trucking company owner and now his latest venture: Greg's Speed Shop. The Waupaca, Wisconsin-based shop builds cars and builds performance into them. Steise's overall goal, however, is to change a once-empty steel building into a Disneyland for hot rodders and car buffs.
It all started three years ago at the Henry Ford Museum in Dearborn, Michigan. Steise, his wife Leah and their daughter were bowled over by the Henry Ford's The Automobile in American Life exhibit, which has been there since 1987. The exhibit covers everything related to the automotive lifestyle from old McDonald's golden arches to a 1940s Texaco gas station. And that's exactly what Steise wants to do at Greg's Speed Shop.
He refurbished the original building, added a second story and put up a large new shop building. The original building is a showcase of car culture with a vintage clothing store, a 1950s dinette, a 1960s style photo studio, hot rods on display, old gas pumps, pedal cars and-"believe it or not-"a 1940s Texaco station inside. The new building (which is already slated to grow 150 feet longer) is where the cars and trucks are worked on.
According to Steise, worked on could mean anything from a new carburetor to a full Packard restoration or chopping the top on a 1951 Chevy. In fact, Steise is going to sponsor a Gene Winfield chop on his own 1951 Chevy at the nearby Iola Car Show in July.
Steise is not ready to stop there. Although he admits he doesn't have "Henry Ford money," he's already bought 80 acres behind his shop where he's going to build a town square as the first step in construction of a 1940s-1950s replica town. When he sells his GS Trucking LLC, he plans to purchase 100 more acres to make the Greenfield Village style town larger. In his vision, it will have working stores and host events like car shows.
Steise will also sell old cars-"many priced under $10,000.
His goal is to get buyers hooked on the car hobby so they'll come back each year and spend a little more to fix up the cars they buy from him.
"The state says that 1,500 cars an hour drive by here," Steise said. "1,495 of them have regular folks behind the steering wheel and those are my target customers. This is really not about making money; it's about changing my life."