Features
Old Crow Mustang GT Looks Fit to Fly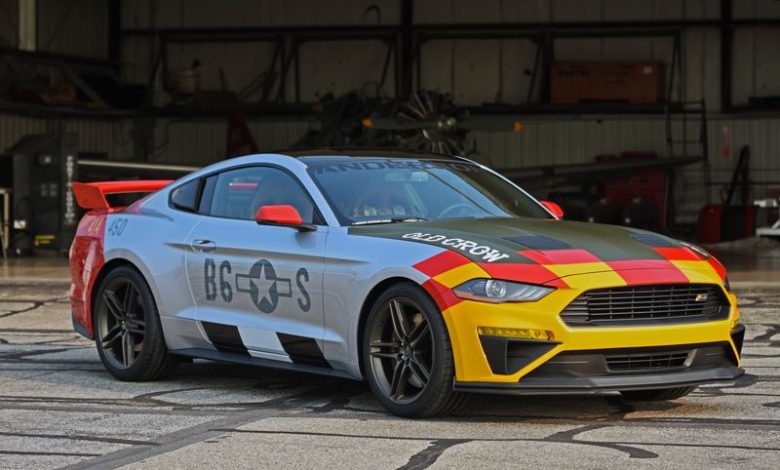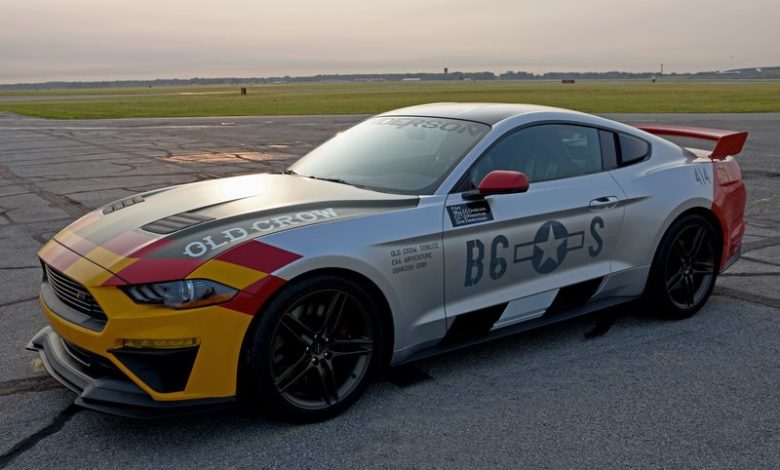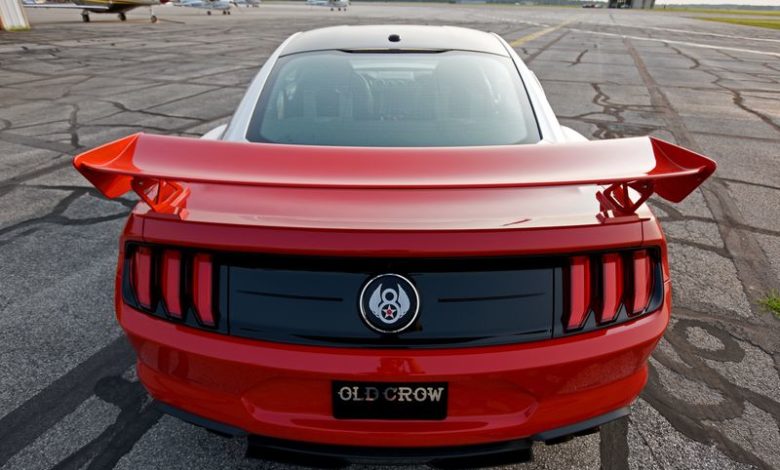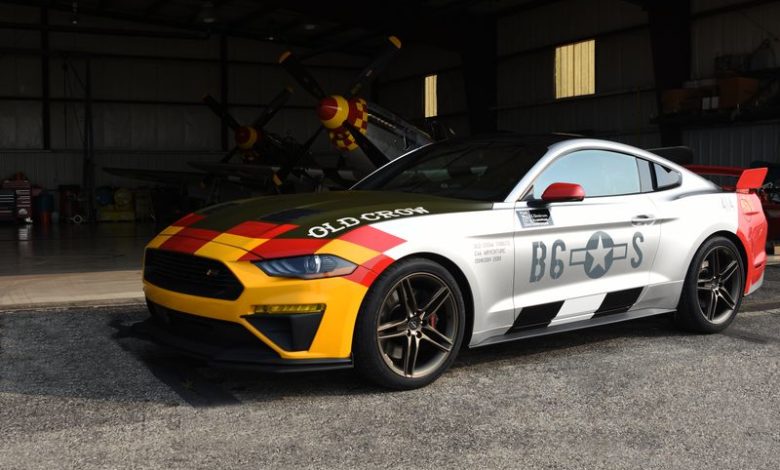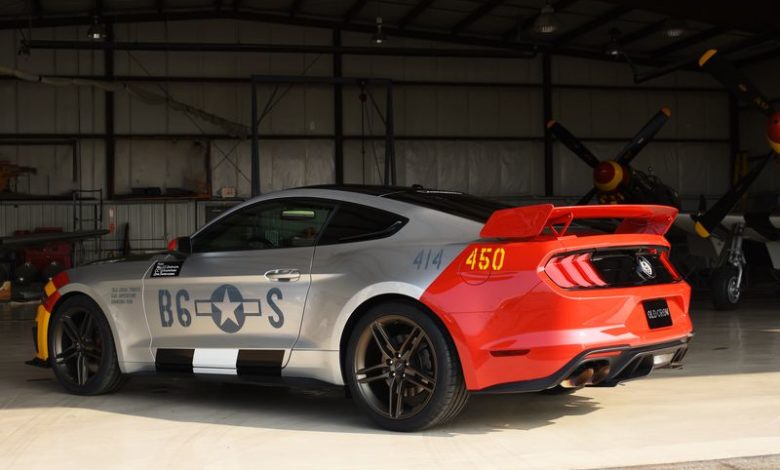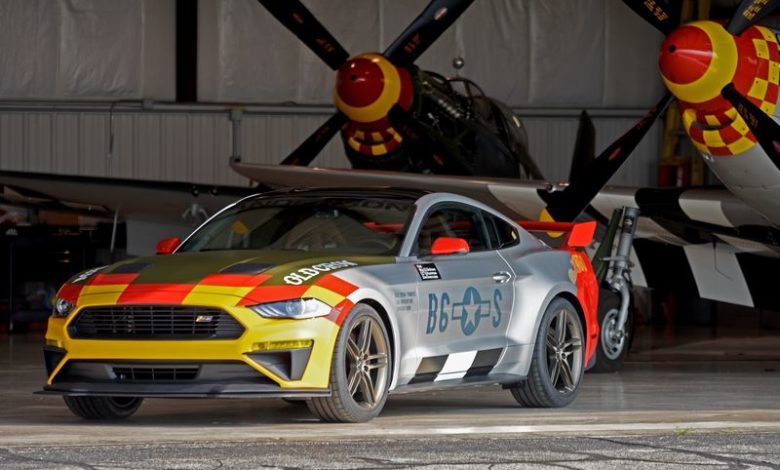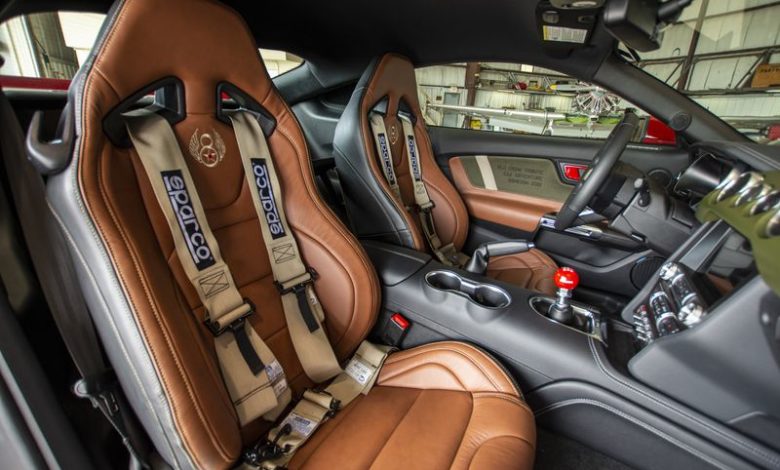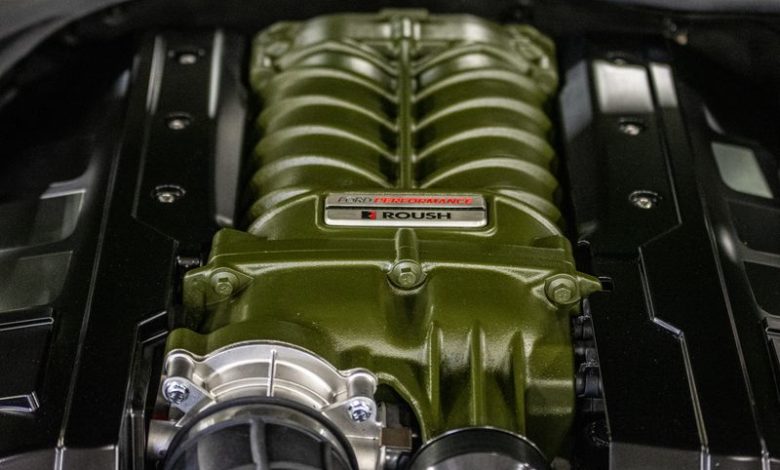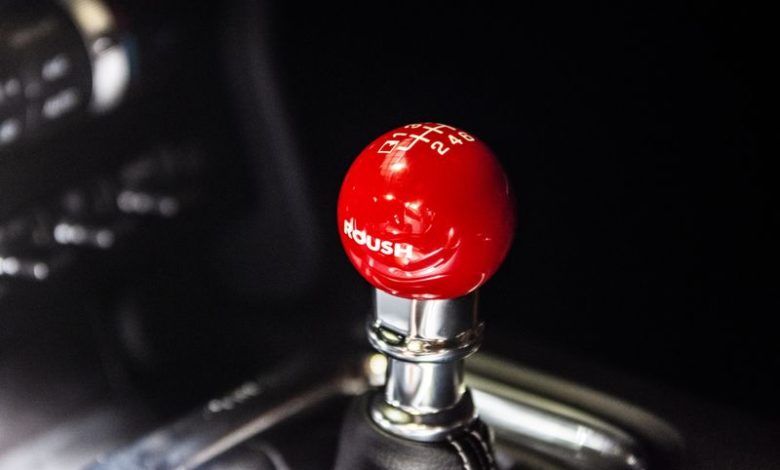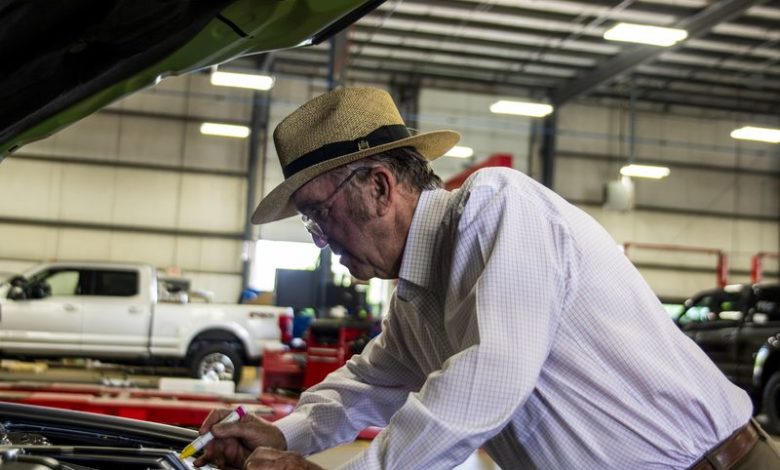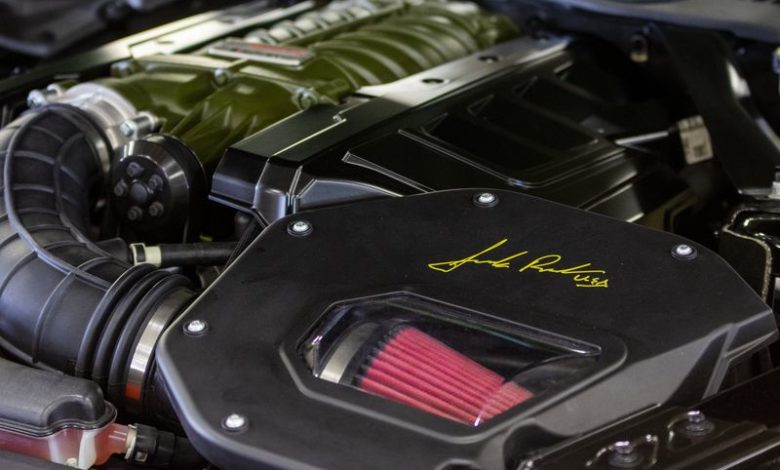 Ford and Roush Performance have unveiled the 2019 Old Crow Mustang GT, a charity collaboration project paying homage to World War II triple ace pilot Colonel Bud Anderson of the U.S. Army Air Force, and the legendary P-51 Mustang fighter planes Anderson flew in combat, nicknamed Old Crow.
This one-of-one Mustang will be auctioned at the Experimental Aircraft Association's 2019 AirVenture air show on July 25 in Oshkosh, Wisconsin. All proceeds will be donated to support EAA's youth and adult aviation programs, many of which help prepare the next generation of America's great pilots, according to Roush Performance.
Built by Roush Performance, the Old Crow Mustang GT features a custom paint scheme and badging replicating Col. Anderson's iconic P-51 Mustang fighter plane. A custom Roush grille with P-51 Mustang badge adorns the front, the words Old Crow are written on the hood and an authentic Eighth Air Force emblem badge adorns the decklid panel.
Performance in the Old Crow Mustang GT comes by way of a Ford and Roush Performance TVS R2650 supercharger, which boosts the 5.0-liter V-8 engine to 710 horsepower and 610 lb.-ft. of torque. Other performance upgrades include a Roush Performance cold air induction system and X pipe, plus a custom active exhaust system from Ford Performance.
The Old Crow Mustang uses Ford's MagneRide damping system and puts power to the ground through a set of custom 20-inch lightweight Roush wheels wrapped in 275/35R Continental ExtremeContact sport tires.
Exterior enhancements include Roush rear fascia aerofoils, Ford Performance front racing spoiler, 2020 Mustang Shelby GT500 rear spoiler, custom heat extractors on the hood and blue rainbow tinted exhaust tips that emulate the exhaust on the P-51 Mustang planes.
Inside the cabin, a fully custom, aircraft-inspired interior features unique military-themed green leather and canvas and red shifter nob and door handles. P-51 is written on the passenger-side dashboard. The vehicle includes Sparco four-point harness as well as aluminum rear seat-delete.
Col. Anderson achieved more than 16 aerial victories in Europe during World War II. He flew 116 combat missions, including a six-hour mission on D-Day. He was never struck by enemy fire or forced to withdraw from an aerial engagement during his career. Col. Anderson's service earned him more than 25 decorations including the Distinguished Flying Cross, Bronze Star and Air Medal.
"Heroes like Col. Bud Anderson have become true living legends in the 75 years since the Allied invasion of Normandy," said Craig Metros, Ford design director. "Ford is proud to team up with Roush Performance to honor Col. Anderson and all of the brave servicemen and servicewomen who risked their lives during World War II, all while raising funds for the Experimental Aircraft Association, which helps make flying more accessible to America's youth."
Roush Enterprises founder and aviation enthusiast Jack Roush, Sr. honored Col. Anderson in 1994 by fully re-creating an authentic P-51 Mustang aircraft with the same badging and paint scheme as the Anderson's Old Crow Mustang plane.
"It is truly special to have the opportunity to honor a great American hero and a truly great friend of mine such as Col. Bud Anderson," Roush said. "My father instilled in me a love of aviation and a deep respect for the brave pilots and airmen of World War II. Building this incredible 'Old Crow' Mustang, especially to support the next generation of America's pilots, has been a very rewarding opportunity and one that we're proud to share with the world."
The "Old Crow" Mustang GT will be displayed during EAA's AirVenture show from July 22-28. EAA AirVenture guests can get an up-close look before the car is auctioned on July 25 at the annual EAA AirVenture auction, called The Gathering.
EAA AirVenture attracts more than 600,000 aviation enthusiasts to Wittman Regional Airport in Oshkosh, Wisconsin every year. Ford has supported EAA AirVenture for 21 years, building and donating 11 custom-designed vehicles to help raise more than $3.5 million to date, according to the company. These include the 2018 Eagle Squadron Mustang, 2016 Ole Yeller Mustang and 2015 Mustang Apollo Edition.
Ford's highest-selling vehicle auctioned at AirVenture is the 2008 Mustang AV8R, which sold for $500,000.
"Ford and Roush Performance are helping build the next generation of aviation through their support of EAA, AirVenture and The Gathering," said Jack J. Pelton, EAA CEO and chairman of the board. "This project not only will be a highlight of The Gathering; its impact will help EAA reach those who are pursuing their own dreams of flight."
Bidding at The Gathering auction is open to all interested parties. Bids can be made in person or remotely online, according to Roush. For bidding information on Old Crow, call 920-426-6573 or email gathering@EAA.org.