Features
Oil: A Liquid Spare Part
Sponsored by LIQUI MOLY
It used to be so easy when the same 10W-40 oil was suitable for almost all vehicles. But those times are long gone.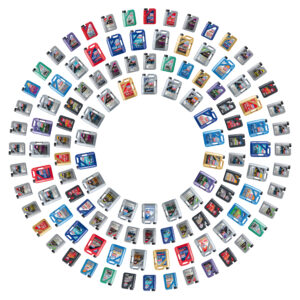 Though the API specification is still dominant, there are over 50 motor oil specifications available just for cars. What used to be a universal lubricant has become a liquid spare part that must accurately match the respective engine. If this is not the case, the consequences may range from the formation of oil sludge, significantly increased wear, issues with exhaust gas after treatment systems and major engine damage. If workshops use the wrong oil, this will not only be embarrassing and raise doubts about their professionalism, but it may also lead to expensive complaints.
But how did this confusing variety of engine oil specifications come about? It was not created by the oil manufacturers themselves, but comes as a result of car manufacturers demanding increasingly more specialized oils.
In an effort to make engines more efficient and lower emissions, car manufacturers are pursuing different approaches to engine technology. This is reflected in the different characteristics the engine demands from the oil.
Some oil specifications can be covered by a single oil, but often enough, specifications are mutually exclusive. That's why there is no chance of having a universal oil and not a single oil that fits every vehicle. Quite the contrary: the plethora of oil specifications will continue to become even more complex.
But how can we avoid these issues when even professionals find it difficult to keep track of the plethora of specifications and standards, approvals and recommendations?
It's very simple thanks to the free LIQUI MOLY Oil Guide. Simply enter make, model and engine at www.liqui-moly.com to obtain a list of suitable engine oils, transmission oils, radiator antifreeze and many more products. This will help protect your shop from making a costly mistake.
LIQUI MOLY also helps workshops put together an individual oil range so that a maximum number of customer vehicles are covered with as few different oils as possible. This simplifies logistics and procurement and helps avoid accidentally choosing the wrong oil.
---
About This Sponsored Content
With around 4,000 items, LIQUI MOLY offers a global, uniquely broad range of automotive chemicals: Motor oils and additives, greases and pastes, sprays and car care, glues and sealants