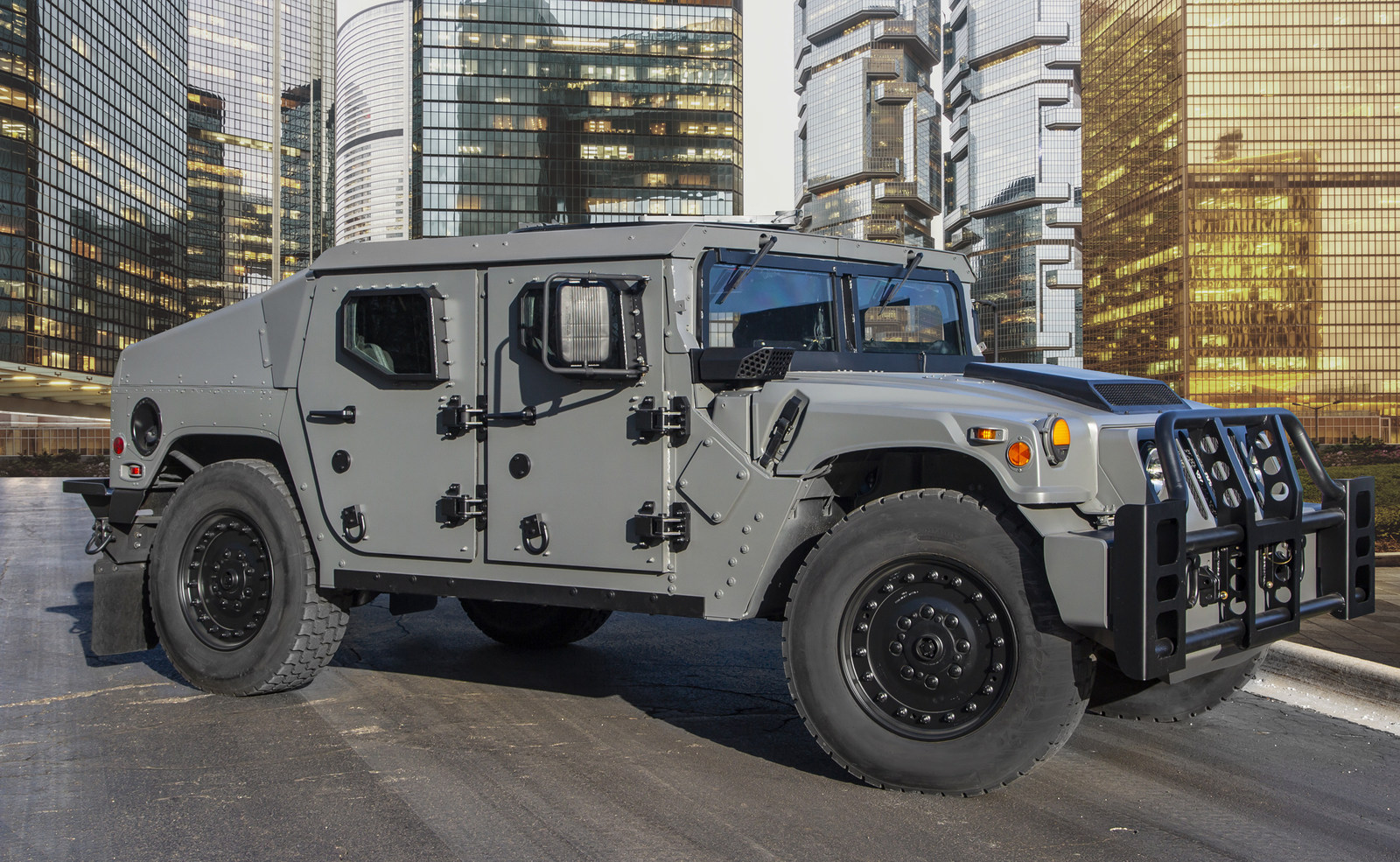 Global vehicle solutions provider AM General has debuted its next generation light tactical vehicle: the NXT 360. The model highlights "evolutionary changes to the already proven High Mobility Multipurpose Wheeled Vehicle (HMMWV) platform," according to the company.
The NXT 360 is currently on display at the Eurosatory 2018 Defence & Security International Exhibition in Paris.
"The NXT 360 provides added protection, payload capacity, and superior handling performance to perform in any rugged or urban environment," said Andy Hove, AM General president and CEO.
The NXT 360 can be delivered as a complete new vehicle that can be incorporated into new missions, or as an upgrade kit that can be integrated into existing vehicle fleets to gain the same advanced capabilities.
The NXT 360 features more power, higher GVW, better ride and handling and better overall protection, according to AM General. Key features include:
Greater survivability-Kinetic energy threat protection, blast threat protection, blast seats and mats, and transparent armor
Improved off-road mobility-Quick transition time between soft and paved roads thanks to enhanced CTIS with dual air compressors, higher ground clearance and wheel travel, larger tires for increased traction and reduced ground pressure, ride improvement, and increased approach and departure angles
Higher payload capacity-Suspension upgrade facilitates 15,500 pounds GVW
Enhanced Stopping Capability-Anti-lock brake system (ABS), electronic stability control (ESC), traction control and an autonomous break control interface
P400 electronically controlled 6.5-liter V8 turbocharged engine producing 250 horsepower, and 460 ft-lbs of torque at 1,700 rpms
6L85e six-speed automatic transmission