Features
New Speed Shop Brings Old School Style to Orange, California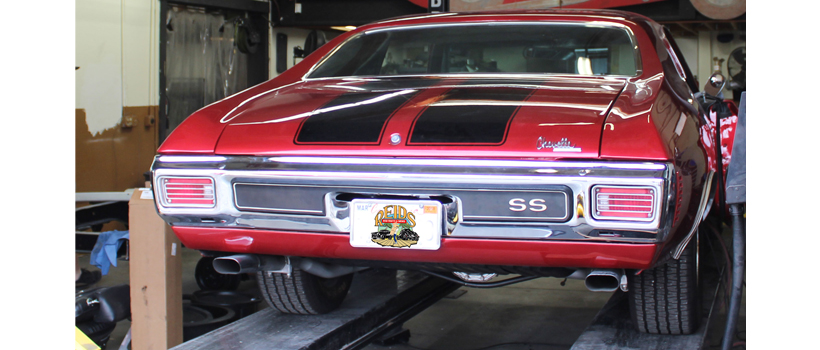 Reid's Rod Parts & More has opened in Orange, California under the ownership of Ron Cambra and Joe Johnson of Cambra Speed Shop. The shop enjoyed its grand re-opening during the first week of March.
Cambra received a call late last year from local hot rod parts legend John Reid. Reid was looking to sell Reid's Rod Parts, his parts store located about a mile away from Cambra's hot rod and custom fabrication garage, Cambra Speed Shop.
Cambra was already busy with his successful shop and knew that, in order to take on Reid's Rod Parts as well, he would need a partner that could handle and appreciate the operations of the old-school speed shop concept. Joe Johnson, a long-time employee at Cambra Speed Shop, knew his way around cars and had several years of experience working with inventory control and retail operations.
Cambra and Johnson were committed to keeping the Reid's Rod Parts name and traditional hot rod parts emphasis, all the while knowing they would be expanding the inventory once they were up and running. The first challenge they had was to get the original store emptied during the busy weekend of the Grand National Roadster Show-not an easy task, as the Cambra Speed Shop team was working to get three cars finished for the Roadster Show. Johnson enlisted the help of his family and friends to get the store tagged, boxed and emptied. Then, they had to clear a space at Cambra for the new store.
February proved to be a very busy month: remodeling the new space, building merchandising racks and inventorying products to get the store open to the thriving hot rod community.
Cambra and Johnson decided to add and More to the end of Reid's Rod Parts to emphasize that it is a new store with builders, fabricators and enthusiasts working the counter, expanding the inventory to compliment the traditional hot rod parts with muscle car performance parts, hosting regular training events, and offering the availability to install the parts for the customer.
For more information about Reid's Rod Parts and More, visit ReidsRodParts.com, follow them on social media, or call 714-769-1932.