Features
New E.C.D. Automotive Design Custom Keeps it Classic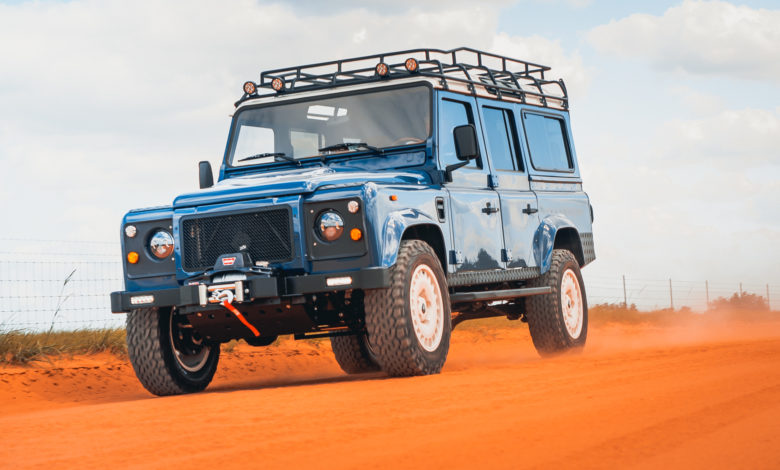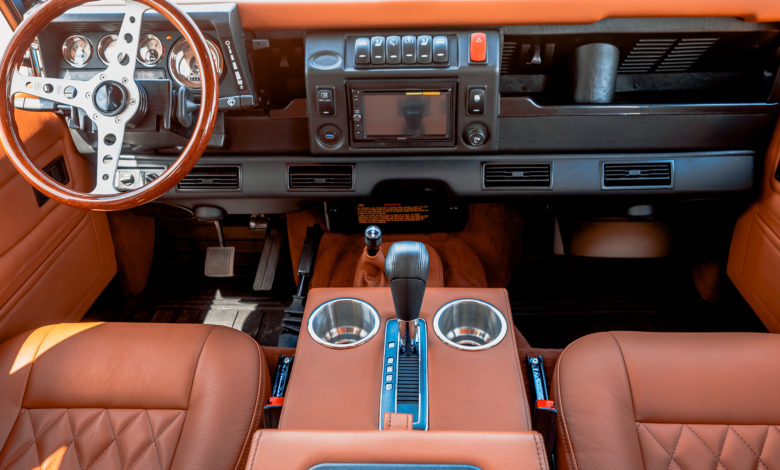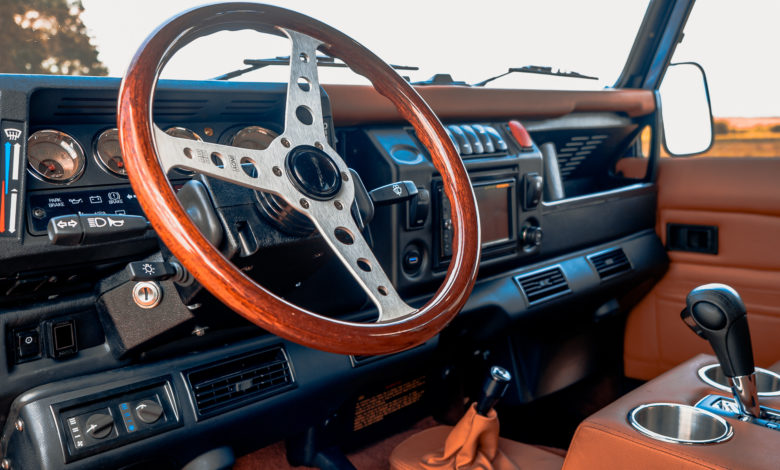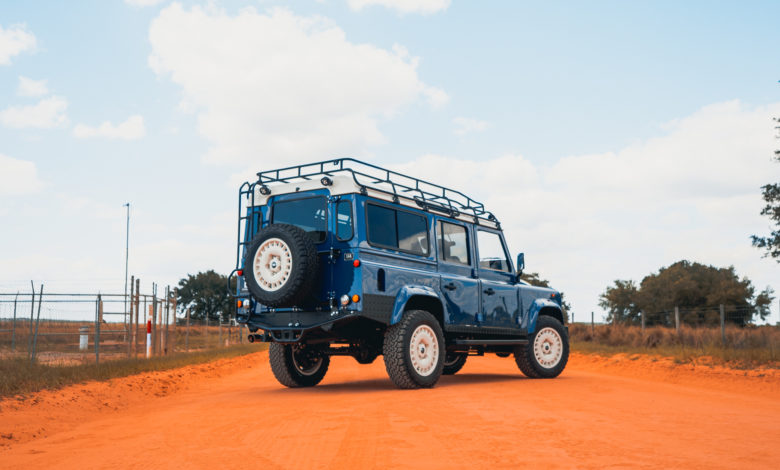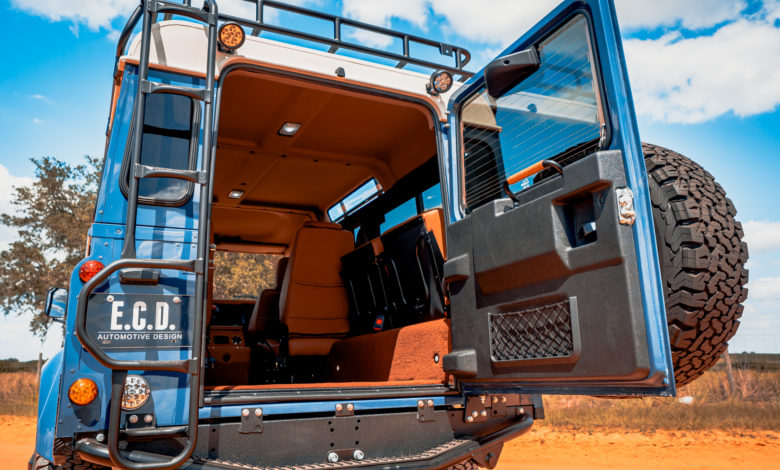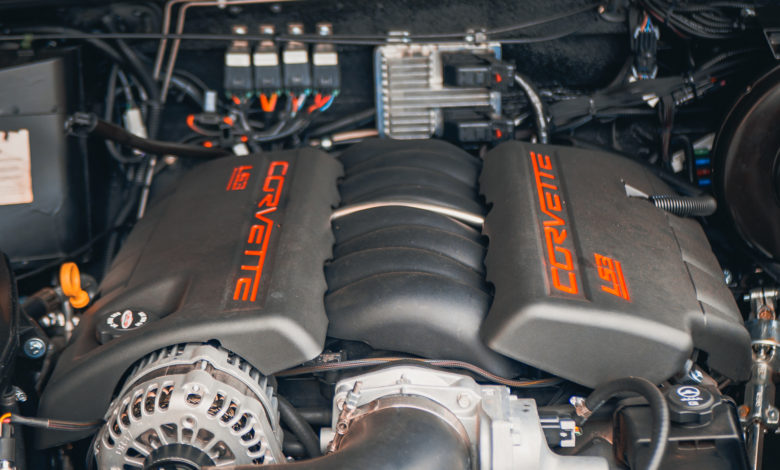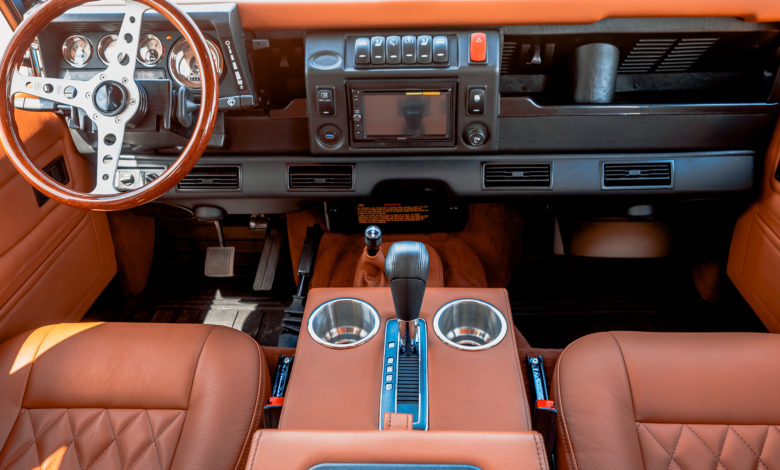 E.C.D. Automotive Design, known for its bespoke Land Rover Defender rebuilds, has delivered a Heritage Land Rover Defender 110 with a range of classic custom features including an original retro style dash.
This custom Land Rover Defender 110, named Project Big Sky because of its Tamar Blue color, is from E.C.D.'s Heritage line. To complement its classic blue color, the build also has a traditional colored roof, in Chawton White with a full-length G4 Expedition roof rack and is powered by a 6.2L LS3 engine with a 6-speed automatic transmission. Adding to its classic look, this project features Huntsman 1945 Retro Classic Light Alloy wheels sitting in BFG All-Terrain tires. Fully prepared, Project Big Sky has a slimline winch bumper with Warn winch and daytime running lights, a G4 Expedition ladder, 4 L.E.D. spotlights and two rear work lights.
Inside, Project Blue Sky has two classic Defender front seats and only two Exmoor trim middle seats wrapped in a gorgeous Cadence Spice colored leather, a warm color that stands out against the build's cool-colored exterior paint. Its retro dash is a nod to its heritage style and is complemented by All American Nickel gauges with incandescent lighting. To match its Momo Indy Wood steering wheel, Project Big Sky has custom wood-look hydro-dipped door handles. Look up, and you'll notice the build's hand wrapped headliner in the luxurious Medium Dark Oak. In the rear, the build has additional seating, bringing the total seats to 8, with four inward-facing, folding jump seats for extra passengers or more storage.
"This build's interior is a superb nod to how these vehicles left the factory but with a modern touch. Even with the classic look and heritage feel, we've subtly blended in modern conveniences, making it the ideal daily driver," says co-founder, Tom.
Some of Project Big Sky's only modern upgrades include its remote start, wireless charging pad, multiple cup-holders, front and rear ac to take on U.S. temperatures and a more modern sound system with Apple CarPlay. You can also find USB charging throughout the build.
Project Big Sky Specifications
Model — Restored Land Rover Defender 110
Engine — 6.2L LS3 V8 engine
Transfer Case — Upgraded LT230
Transmission — 6-speed Automatic
Suspension — Stock
Axles — Upgraded
Brakes — Upgraded
Exterior
Paint Color — Tamar Blue in full gloss
Roof Paint Color — Chawton White in full gloss
Wheels — Huntsman 1945 Retro Classic Light Alloy
Tires — BFGoodrich All Terrain T/A (Black lettering)
Bumper/Winch — Slimline winch bumper with daytime running lights & rubber end caps
Lights — (4) LED spotlights
Ladder — G4 Ladder
Roof Rack — Full length G4 Roof Rack
Additional Features — 2 Rear LED work lights (round), Full length side steps with black checkers
Interior
Front Seats — Classic Defender
Middle-row Seats — Exmoor High Back Premium
Load Area Seats — 4 Inward Facing jump seats
Leather — Cadence Spice
Stitch Design — Diamond Center
Door Cards — ECD door cards with pocket in Cadence Spice leather with Chocolate Brown stitch
Steering Wheel — Momo Indy Wood With Land Rover Center Cap
Dash — TDS style Dash with touchscreen infotainment
system
Gauges — All American Nickel With Incandescent Lighting
Carpet — Dark Brown
Center Console — ECD custom with rear ac and partially extended console with cup holders & USB in Cadence Spice leather
Custom — Hidden storage boxes on floor (Driver & Passenger), Medium Dark Oak headliner, door handles hydro-dipped in wood
Audio & Electronics
Radio — Sony for wired for Apple car play & Sirius XM
Speakers — JL Audio
Subwoofer — JBL Active for rear ac
Additional Features — Remote start, Tire Pressure Monitoring System
(Place near entertainment system), automatic headlights, rear ac, wireless charger, USB on dash, console (front & rear) & standard load area position