Features
Mullin Museum Expands Citroën Exhibit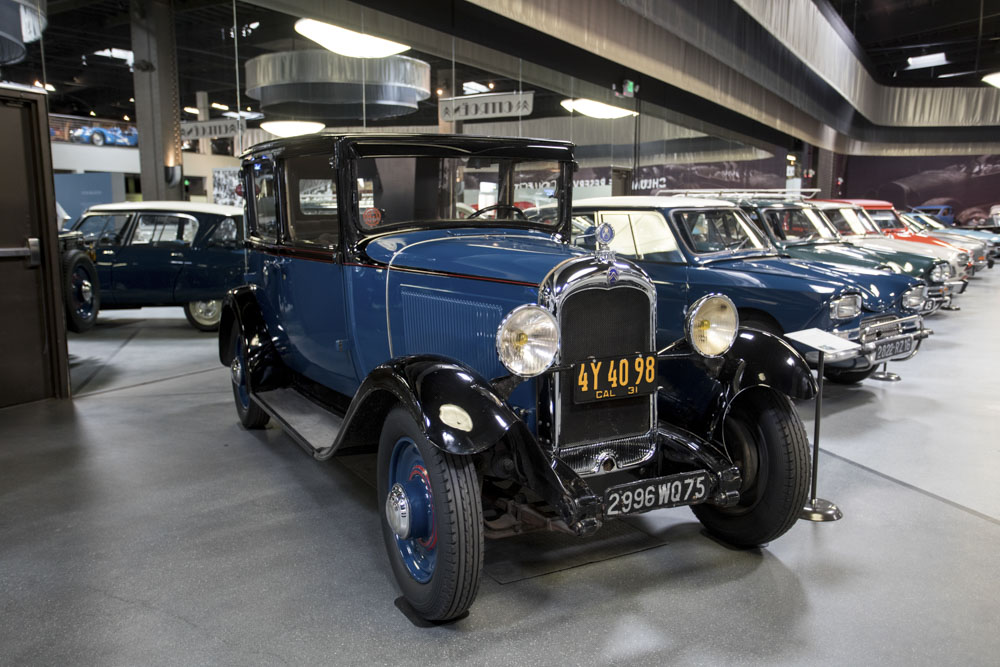 The Mullin Automotive Museum has expanded its internationally-acclaimed Citroën exhibit with the addition of three vehicles from the French automaker: a 1931 C4G, a 1975 CX2200 Berline, and a 1971 SM Bonneville Racecar. The cars represent the newest component of the museum's "Citroën: The Man, The Marque, The Mystique" exhibit, which celebrates the quirky yet wildly innovative manufacturer.
For nearly 100 years, Citroën has been characterized by its willingness to take risks and do things differently, remaining true to its unique Gallic charm. Each of the new cars on display attests to this unwavering dedication to innovation.
Introduced in 1931, the C4G features a larger engine than the Type As-with a top speed of 56 MPH and floating power engine technology to reduce vibrations. Utilizing the power plant from the DS and the steering components from the Maserati-powered SM, the 1975 CX2200 Berline replaced its iconic DS predecessor, winning Motor Trend "Car of the Year" in January 1975.
The 1971 SM Bonneville Racecar combined Citroën's front-wheel drive technology with a Maserati V6, making it one of the most popular sports cars of its day and the 1972 Motor Trend "Car of the Year." The set-up, with the Race SM, Work SM and Port SM, was designed by Jerry and his wife, Sylvia Hathaway, and all three pieces include hydropneumatic suspension, including the trailer. The Hathaway's have set records at over 200 MPH on the Bonneville Salt Flats in 1985 and 1987, respectively, in their custom SM racecar, making them the third couple to become lifetime members of the Bonneville 200 MPH Club.
"I've always been captivated by the unique aesthetic that is signature to the Citroën brand," said Peter Mullin, founder and CEO of the Mullin Automotive Museum. "Paired with exceptional technological features, the vehicles were truly ahead of their time. We are pleased to be able to share the stories of these unique vehicles, offering guests a one-of-kind glimpse into the brand's progression."
Featuring 46 of the world's most historic and unique Citroëns, "Citroën: The Man, The Marque, The Mystique," represents the most comprehensive look at the history of the famed French automaker ever attempted in North America. Focusing on the technologic excellence of the marque as well as the mastermind behind it, Andre Citroën, the exhibit includes vehicles such as the 2CV, the Traction Avant Cabriolet, the HY Van, the 2007 C6, and the 2009 C3 Pluriel.
The display will come to a close this spring.