Features
Motovicity to Take Over Airstrip in April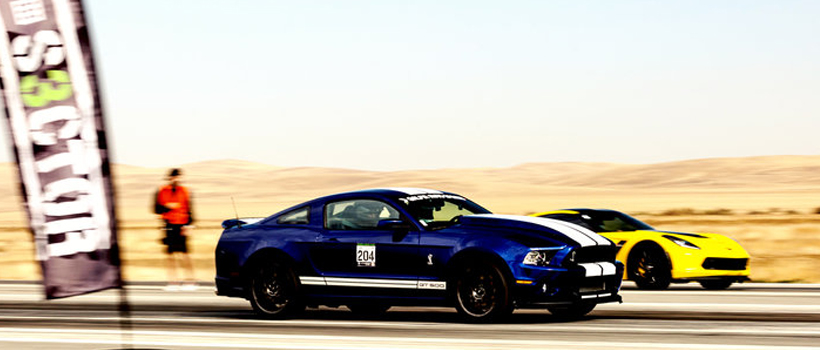 Motovicity Distribution is bringing a new, high-powered racing event to life this year. The half-mile top-speed airstrip battle-officially called Never Lift-is set for April 28-29 at the New Coalinga Municipal Airport in Coalinga, California, which is about 85 miles southeast of Fresno, California.
Never Lift will be hosted by Motovicity in collaboration with half-mile horsepower specialists, Shift-S3ctor, who have been holding events in Coalinga since 2012. The event will cater to the engagement of all aspects of the grassroots racing and aftermarket community, bringing together manufacturers, dealers, shops, racers, enthusiasts and the media, according to Motovicity.
With years of experience selling to import and modern muscle shops, Motovicity has identified half-mile airport events as growing in popularity.
"Motovicity's place in the market allows us to understand and align the interests of the parties involved in these types of events. With Never Lift, we simply created an event around this passion and what our partners and customers value and enjoy about the aftermarket," said Curtis Schabath, Motovicity marketing manager.
On the last weekend of April 2018, the runway in Coalinga will bring airline traffic to a screeching halt and host some of the country's fastest import and domestic side-by-side top speed racing. Multiple classes and cash prizes will be featured.
"CSF is beyond thrilled to hear about Motovicity bringing an amazing half-mile racing event to California this April," said Ravi Dolwani, CSF Cooling's manager of racing and high performance. "Half-mile racing is one the most exciting and rapidly growing motorsports in the country, especially on the West Coast. This high-energy, adrenaline packed type of racing has really pushed the boundaries of car builders around the world to bring some of the most powerful cars to the air strip to see who really produces the fastest cars."
For more information, visit neverlifthalfmile.com or facebook.com/NeverLiftHalfMile.