Features
Mil-Spec Automotive Introduces Limited Edition F-150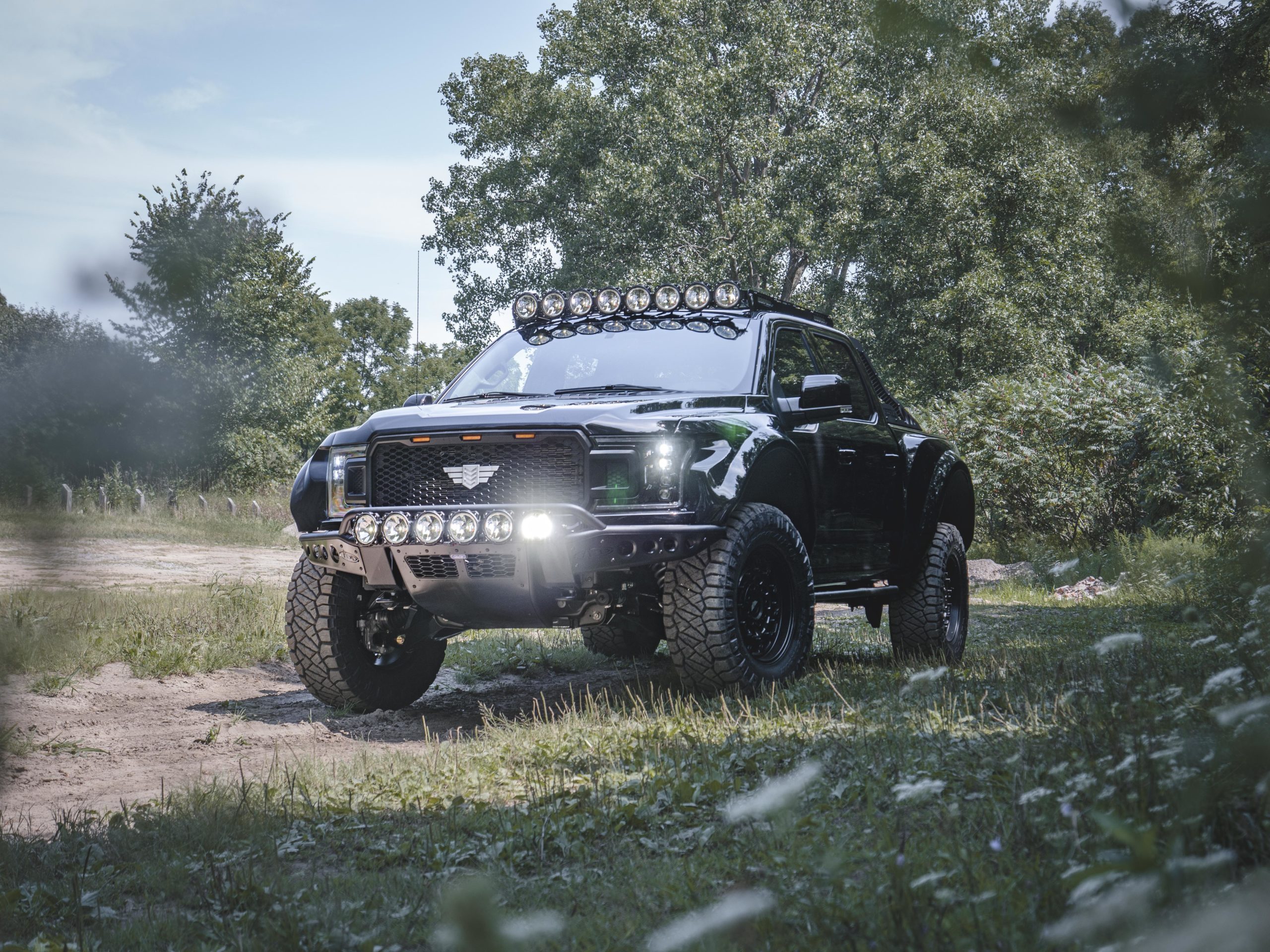 Mil-Spec Automotive has introduced its new supercharged F-150 equipped with an Intrepid Performance Package to the company's growing line of high-performance supertrucks. Designed as the company's most powerful truck to date, the new supercharged Mil-Spec Automotive Intrepid F-150 features a 675-horsepower upgrade to the 5.0L V8 engine.
"While the first-generation Raptor featured a stout V8 power plant and became the Baja truck of choice for almost a decade, the second-generation truck didn't really adequately address performance for some hard-core enthusiasts," comments Mil-Spec Automotive Co-Founder Adam Mitchell. "Mil-Spec Automotive recognized that a subset of performance-focused owners wanted more power, and our new Intrepid Performance Package offers significantly upgraded speed and torque across the board. The new Intrepid F-150 gives drivers a unique, limited series with an aesthetic anyone that has a passion for great trucks will enjoy."
Earlier this year, Mil-Spec Automotive introduced its F-150 packages with the 5.0 V8 and FX4 off-road package. The company's new supercharged F-150 can produce an incredible 675-horsepower alongside a powerful 620 ft.-lbs. of torque. As part of the high-performance package, Mil-Spec Automotive equipped the 5.0 V8 engine with a new throttle body, intake and cat-back exhaust integrated with a special 93-octane tune.
The new Mil-Spec Automotive Intrepid F-150 truck also features a host of other engine upgrades including upgraded fuel rails, 47 lbs./hour fuel injectors and an air to liquid intercooler located within the lower intake manifold. Each aspect of the Mil-Spec Automotive Intrepid Package does not affect the vehicle's warranty.
The Mil-Spec Automotive engineering team gave this Intrepid-equipped truck aggressive styling, specially crafted to appeal to passionate truck owners looking for an alpha pre-runner, the builders say. Each Mil-Spec Automotive Intrepid F-150 is engineered with special Baja fenders that are a full seven inches wider than a 2020 Raptor. The F-150's fenders are available in four colors made to match the original factory color palette. The Intrepid's front and rear design are integrated with LED lighting, special Baja bumpers and Mil-Spec badging.
For customers looking to further customize their Intrepid-equipped truck, Mil-Spec Automotive offers other upgrades such as a low-profile roof rack mated to a bed chase rack that holds a spare tire.
Mil-Spec's Baja Performance Suspension package integrates a Baja Suspension with Fox Racing shocks to allow for up to 12 inches of overall travel courtesy of new control arms/half shafts. Mil-Spec Automotive further upgraded the supercharged F-150 by integrating new rear shock mounts to maximize rear shock travel while retaining the vehicle's towing capabilities.
The interior of each Mil-Spec Automotive Intrepid F-150 receives all-new upgraded leather upholstery, billet controls/badging and a steering wheel with magnesium paddle shifters.