Features
McLaren Reveals Faster, Lighter 765LT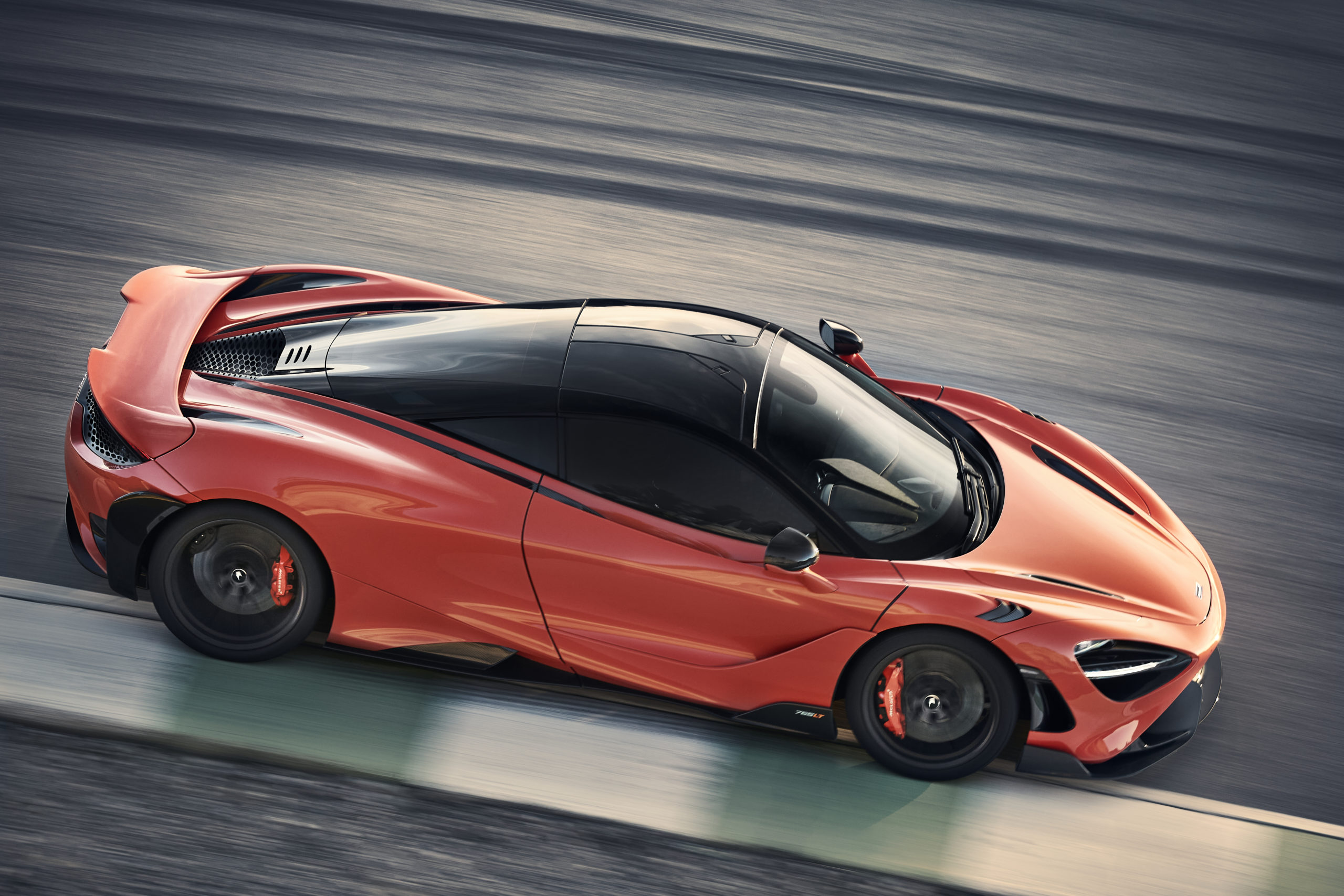 Originally scheduled to make its debut at the cancelled Geneva Auto Show, McLaren has revealed the newest member of its 'Longtail' efforts, the 765LT.
The new car, McLaren says, focuses on attributes that underpin every LT: driver engagement, track-focused dynamics, minimized weight, optimized aerodynamics and increased power.
Designed with the track in mind, advanced carbon fiber technologies, bespoke carbon fiber LT body panels and aerodynamic features have reduced weight by 176 lbs over its predecessor, the 720S. These features have been paired with a 755-hp, 4.0-liter, twin-turbocharged McLaren V8 engine, transmission gearing optimized for in-gear acceleration and LT-specific suspension springs and dampers.
The front splitter, front bumper, side skirts, front floor, rear bumper, rear diffuser and rear wing are all among the components that will be made of carbon fiber.
In addition to the carbon fiber body panels and aerodynamic features, a titanium exhaust, thinner windshield and side window glass, along with the removal of air conditioning and an audio system, have aided in the weight reduction.
"The 765LT is the most accomplished and exhilarating LT model ever from McLaren Automotive," said Mike Flewitt, CEO of McLaren Automotive. "Incredible performance and astonishing levels of driver engagement – the result of hundreds of detailed engineering actions undertaken to ensure the purest possible connection between driver and car – are the stand-out attributes of an LT developed with single-minded determination to deliver a wholly immersive driving experience to those who secure one of the 765 available to customer order."