Features
Making the Jump from Wheels and Tires to Leveling and Lift Kits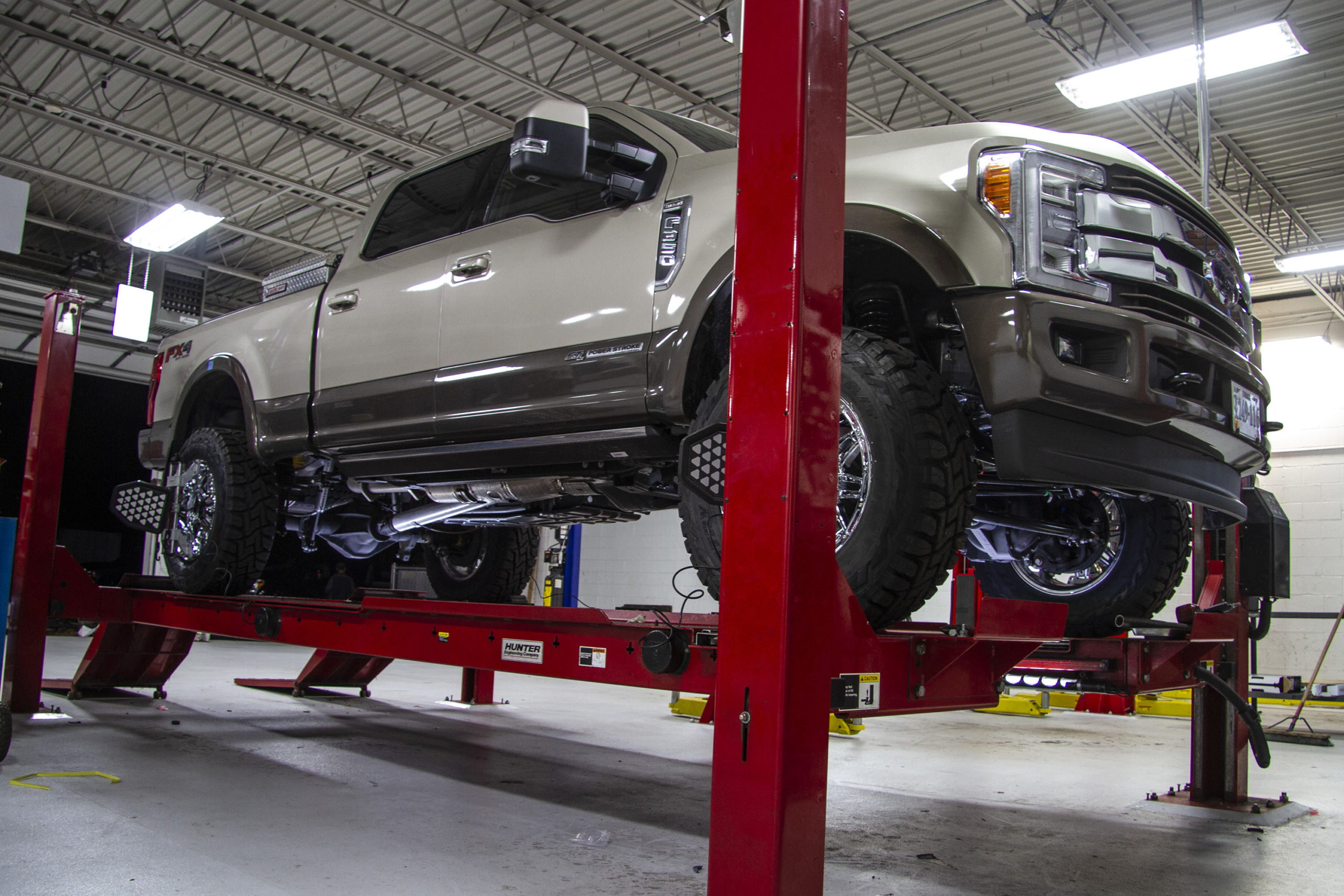 Here's a scenario: you own a shop that specializes in wheels and tires and maybe even take on some maintenance work, along with the occasional bumper or lighting upgrade. You've seen the rising demand for larger wheel and tire packages on trucks and Jeeps, but for the most part, you have not taken the plunge into suspension services.
Perhaps you have concerns about how suspension installs may affect workflow or are worried about the costs and commitment of setting up your shop to do suspension work. But if done right, leveling kit and lift kit installations can be profitable.
From strong profit margins on parts and additional labor charges, suspension sales complement oversized wheel and tire packages and can help take your shop to the next level. Each of these high visibility jobs can also bring in new customers by simply parking the finished vehicle outside of your shop.
But making the jump into suspension work raises a few key questions. What is the cost of entry? Is special technical knowledge required for suspension work? Do the benefits outweigh any costs incurred for tools and heavy-duty shop equipment? Will you need to add skilled technicians? Is the size of your shop suitable for lifted trucks?
---
About This Sponsored Content
For more than a decade, Zone Offroad has been developing quality lift options for trucks and Jeeps offering the best value in the industry. Whether it's a small boost or a full lift kit, Zone Offroad has the kits and accessories for a variety of applications. Unlike other brands that cut corners and offer inferior products, All Zone Offroad products are built from high-quality American materials and manufactured right here in the USA for strength, durability and a perfect fit.
---
Let's start with shop dimensions and equipment specs: because after all, if you can't fit the truck in your shop or get it in the air, these jobs might not be feasible in your current space. For example, bigger trucks like the RAM 3500 MegaCab and Ford Super Duty sometimes measure 22-feet-long and tip the scales at 4 tons.
Luckily, most shops already have the infrastructure in place to take on suspension work, but if not, many vehicle hoist manufacturers offer reasonably priced 10,000-plus-pound hoists. However, one must consider that a vehicle undergoing suspension work will occupy a hoist, so added space to continue quick turnaround jobs like tire and wheel installs is a necessity.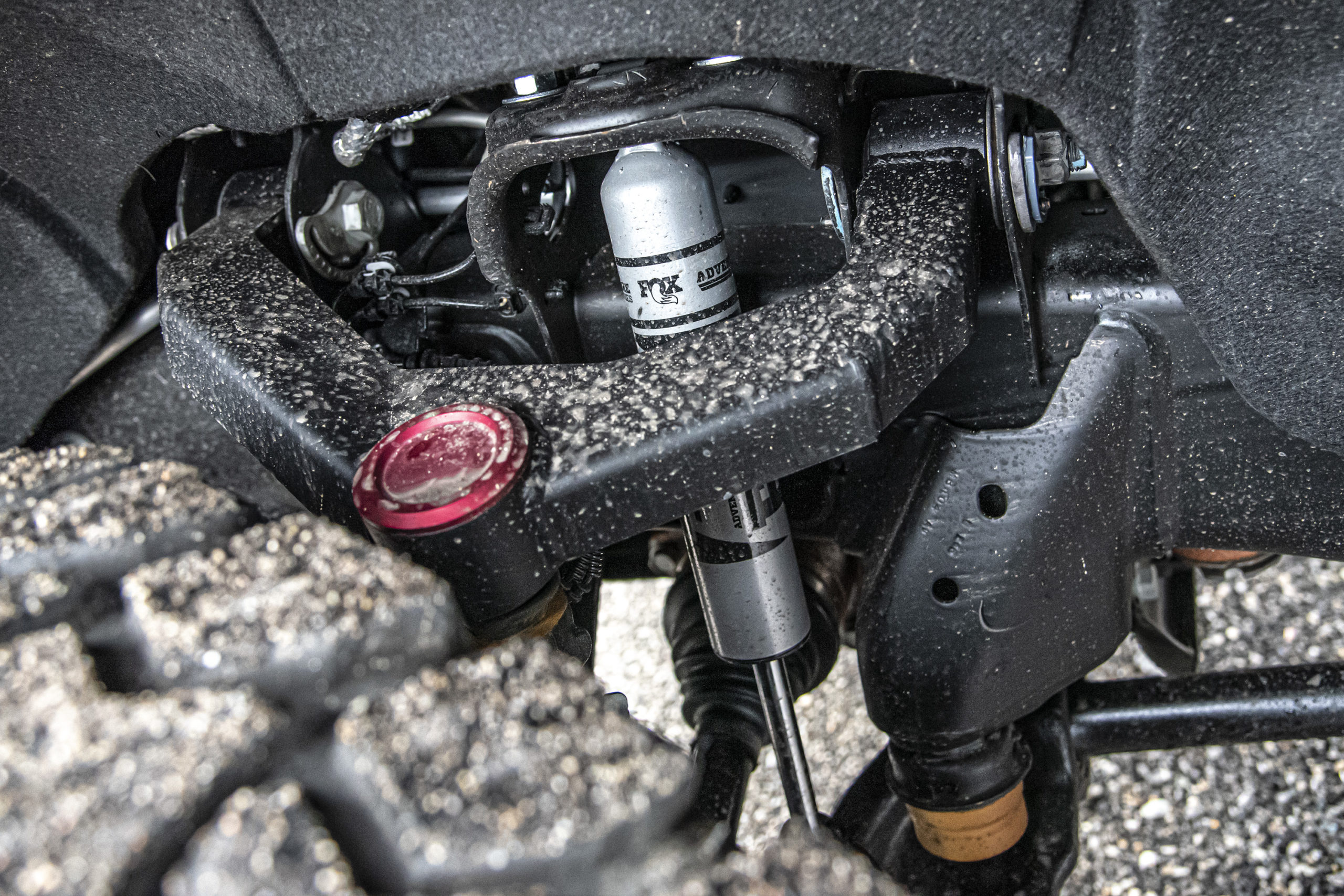 The same can be said for the tools required to install most lift kits. Most shops already have an assortment of standard hand tools, air tools with a compressor, pitman arm puller, grinder/cutoff wheel and, in some cases, a transmission jack or welder. Additionally, suspension work typically requires front end alignment, so you'll either need to have the ability to perform alignments or be prepared to hire out the alignment work locally.
Now that we've covered what you'll need to get started, let's take a look at the kits themselves.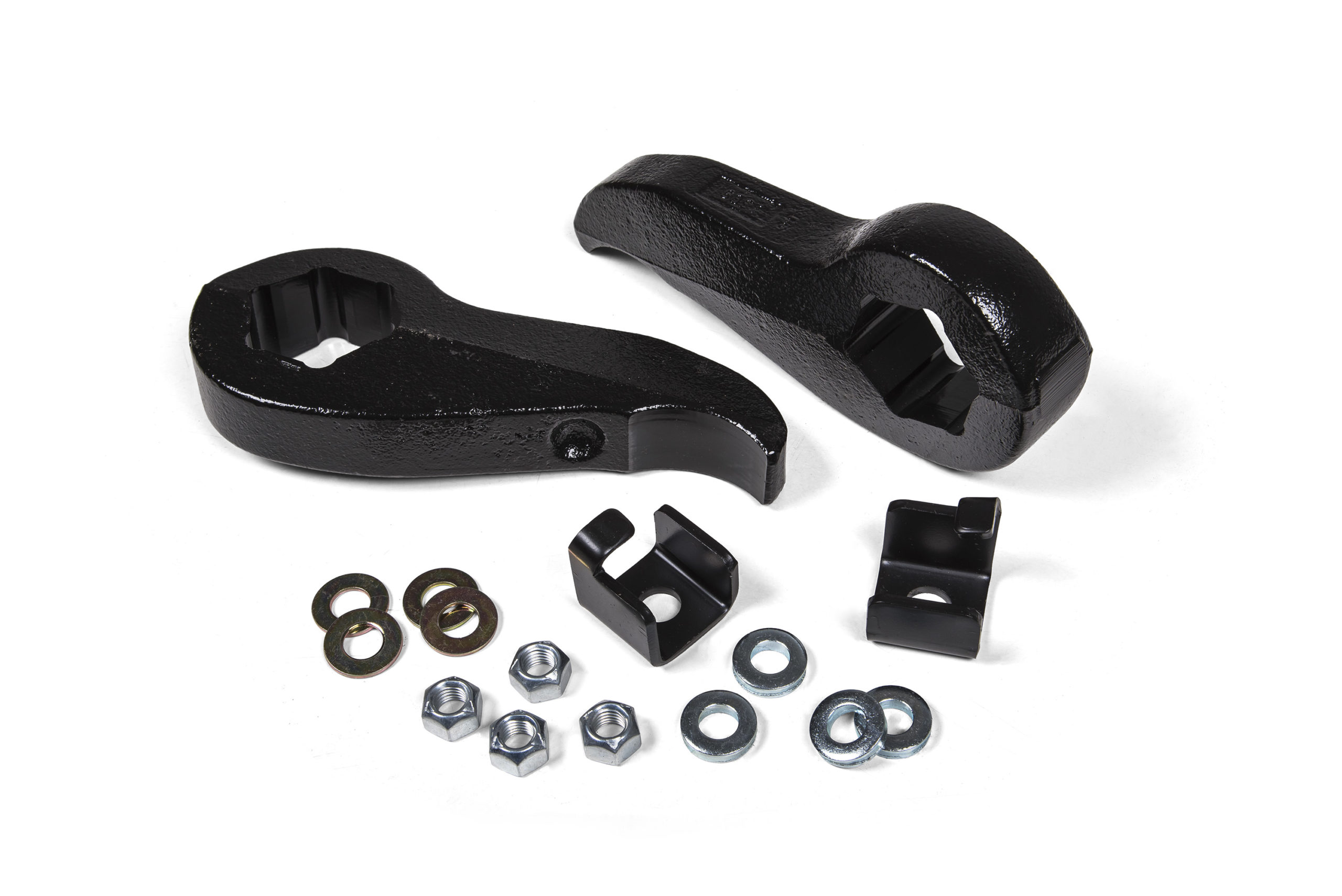 Leveling Kits – The Easy Way
By design, leveling kits offer a quick and easy solution to raise the front end of a truck to a level stance and add clearance for larger tires, and, in most cases, are limited to 2-inches of additional front ride height.
The downfall of a leveling kit is that they don't typically offer any improvement to the vehicle's performance and, with some cheaper, lesser engineered kits, will actually limit vehicle performance by overextending ball joints, causing clearance issues or overextending CV axle angles, all leading to premature wear of front end components. While this isn't the case with all leveling kits, be aware of taller kits with basic components.
If your customer is interested in improving off-road capability while gaining clearance for larger tires, you'll want to explore more advanced, complete suspension lift options.
Intermediate Lift Kits – More Is Better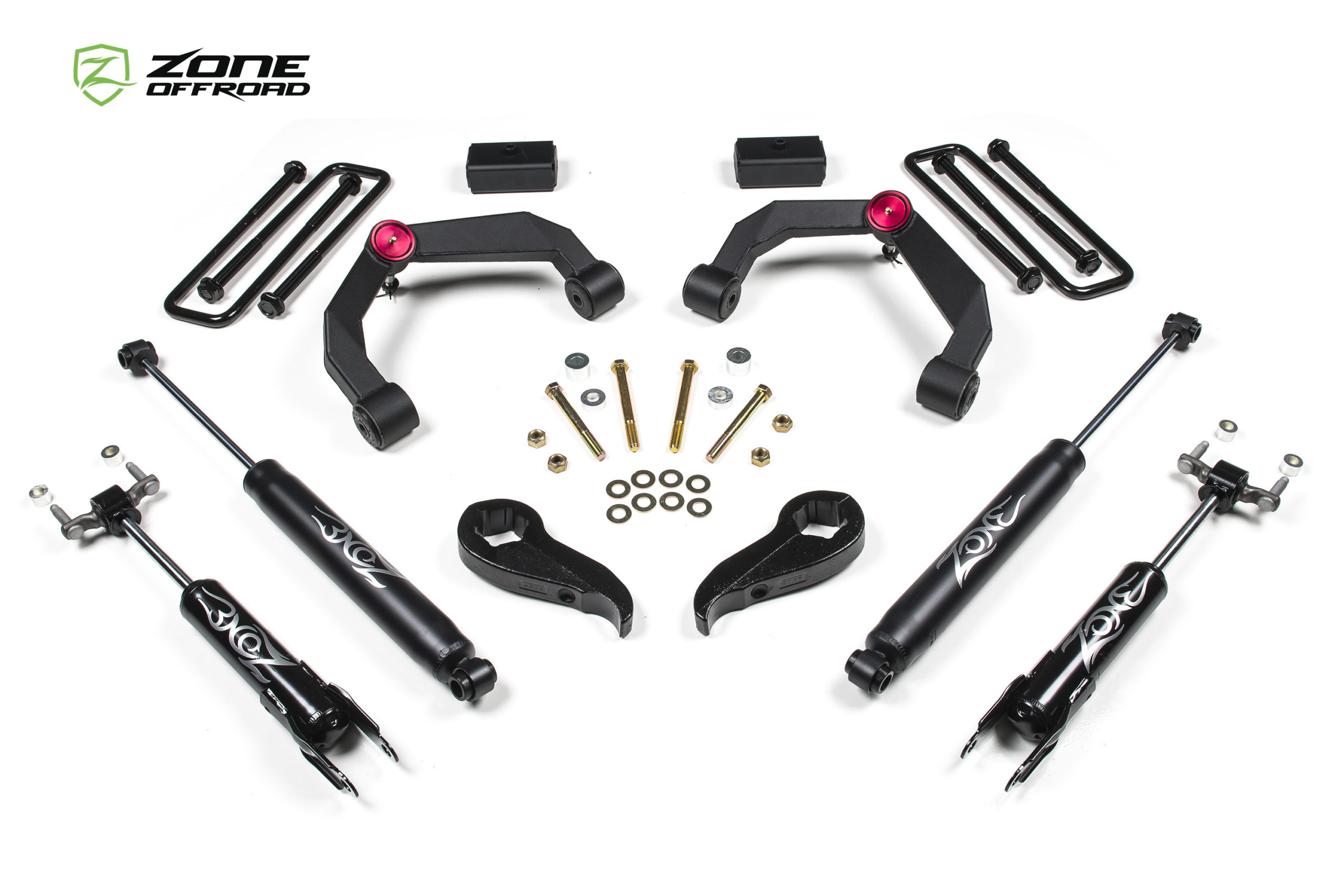 Designed specifically for the IFS truck market, the next step up from leveling kits would be an intermediate option like the Adventure Series Kits from Zone Offroad.
These kits provide more lift height (2-3.5-inches) over a leveling kit while improving vehicle performance with replacement upper control arms capable of more suspension travel and differential relocation brackets to ensure CV axles aren't overextended. Many kits are also offered with high-performance FOX shock absorbers for improved damper control. These kits maintain the factory suspension mounting points and steering geometry while offering a more comprehensive lift package without the cost, complexity or liability of taller lift kits, as well as quicker install time.
These kits have also been specially designed to work within the limitations of the factory suspension, steering and driveline geometry, while helping your customers get more performance from their vehicle with clearance for larger 33-35-inch tires, depending on the application.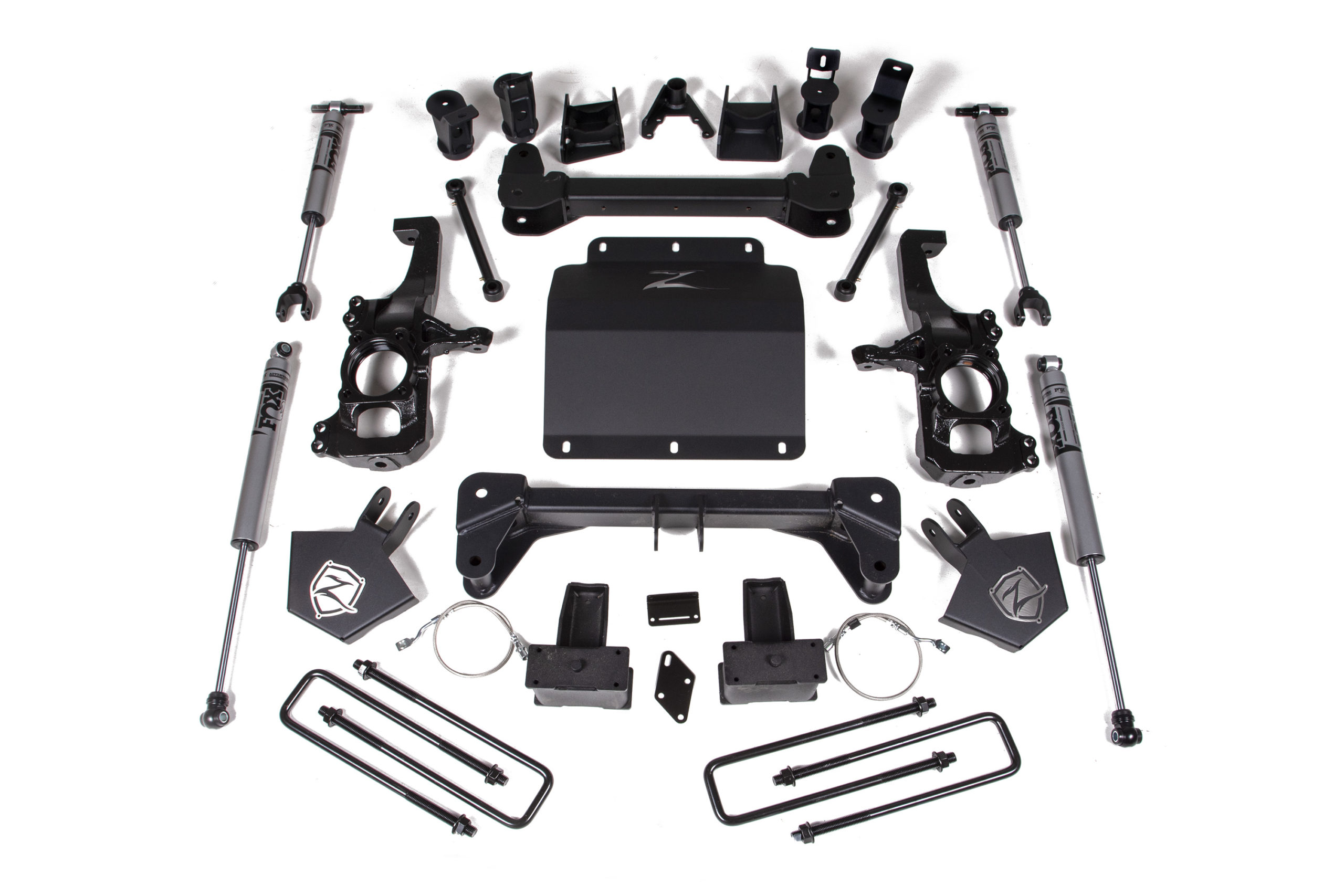 Bigger Lift Kits – More Heights and Customization
Beyond the intermediate lift kits, the sky is the limit. While there are companies out there offering massive 8-12-inch-plus lift kits and adjustable ride height kits designed to wow show crowds, in many states, they fall outside of the legal limitations for bumper/headlight height.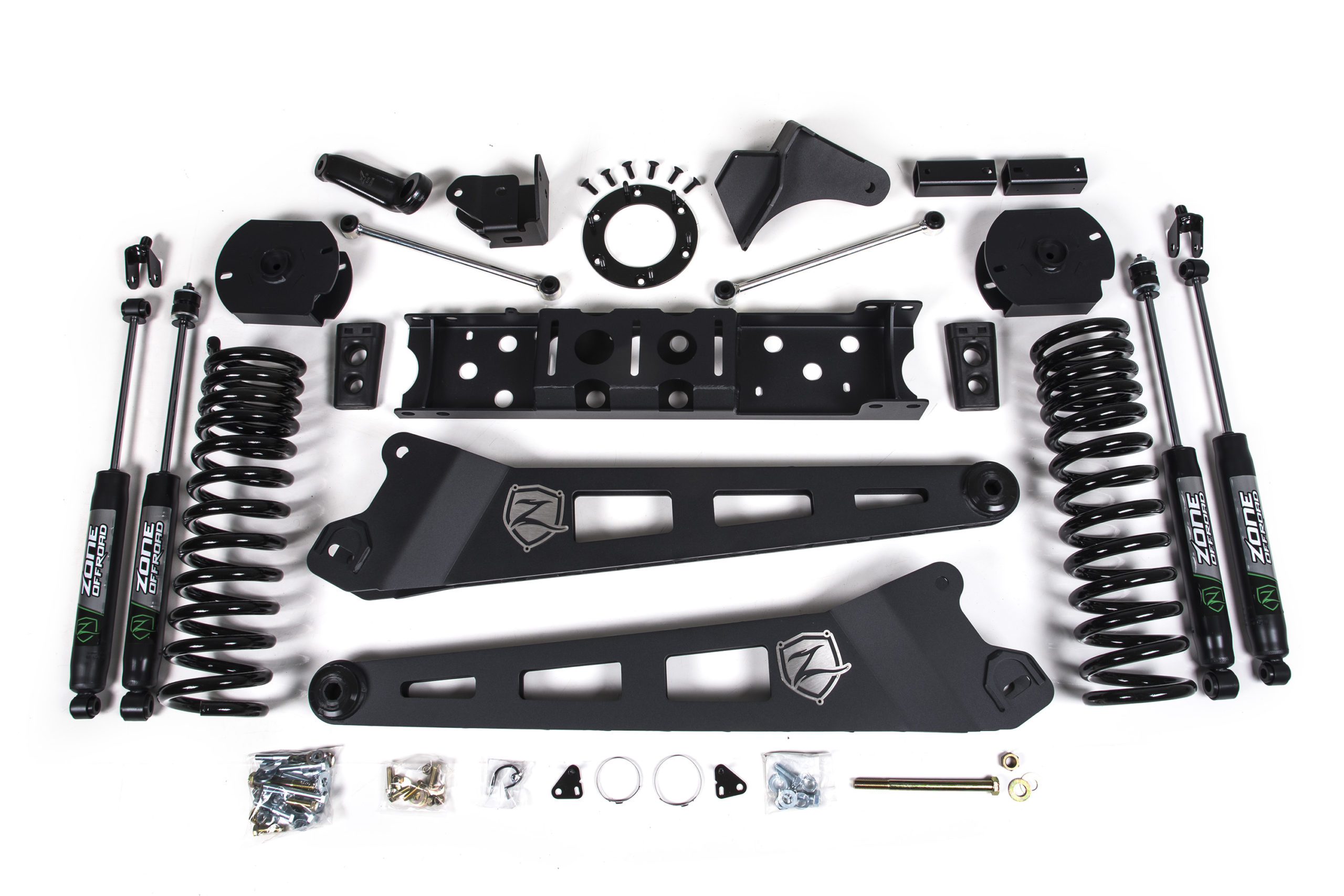 These kits are also not practical for an everyday driver and require extensive modification and customization to the frame, steering, suspension and drivelines. The majority of customers will be seeking 4-6-inch lift kits to fit 35-37-inch tires. These will keep your customers within legal limits (check your state's regulations) and maintain comfort for a truck capable of handling the daily work commute and weekend adventures. These kits are designed for bolt-on installation with only a few applications requiring minimal cutting/welding to install.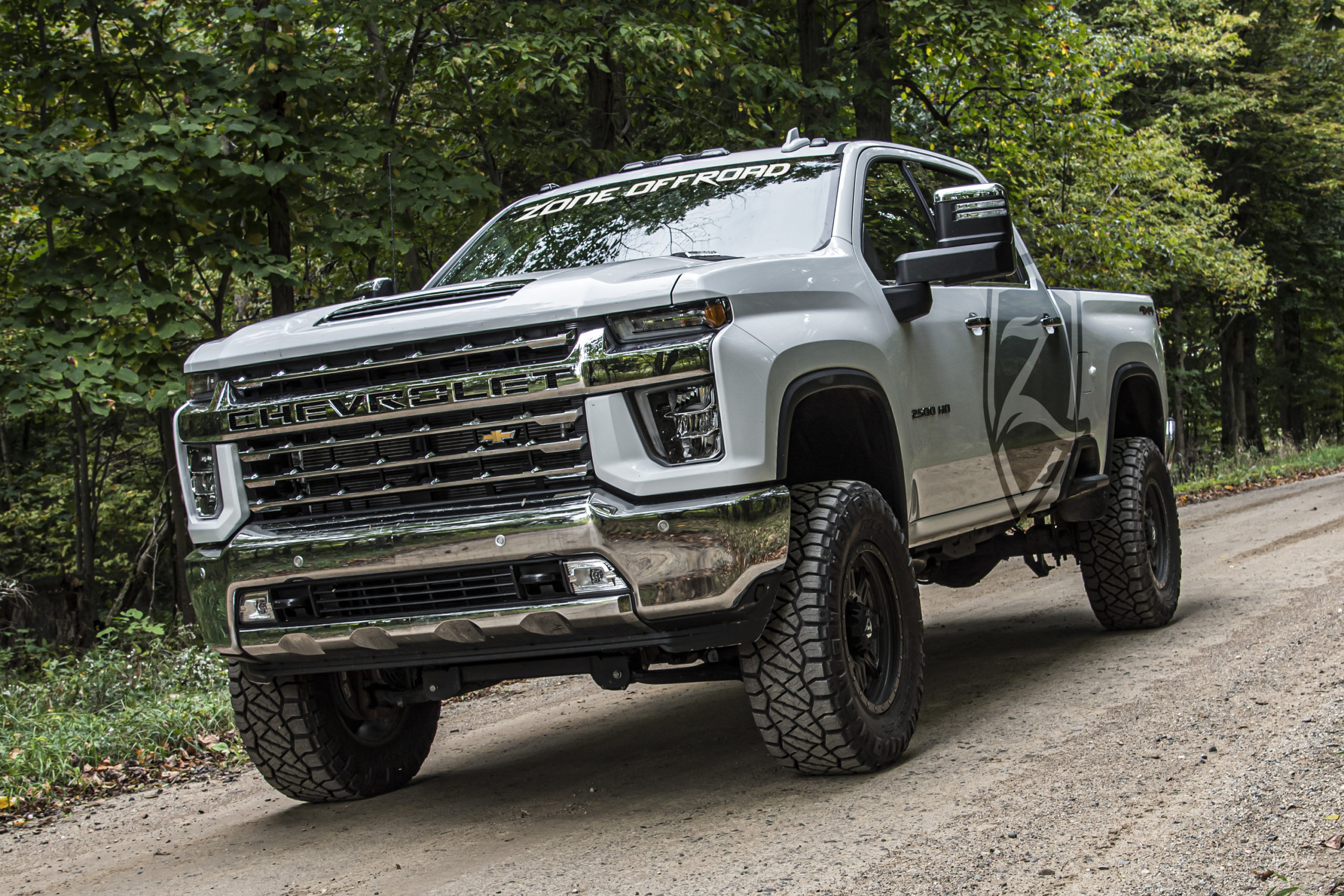 The remaining questions regarding lift kits depend heavily on the brand you choose for your business. The difference between a well-engineered system and a bargain-basement competitor is clear in both the quality of materials used and the fit and finish of the system.
Brands like Zone Offroad factor in how dropped crossmembers and taller steering spindles affect suspension geometry on an IFS (independent front suspension) vehicle, as well as driveline angles and clearances to surrounding vehicle sub-systems. Engineering features of this type ensure long term vehicle safety and reliability, as well as the ability to turn the job around in a reasonable number of hours. A properly designed system will also speed up installation times and potentially save you from needing to hire specialized techs or experiencing costly do-overs.
Ultimately, getting in the leveling and lift kit business comes down to working with the right manufacturers and having the shop and tools that can accommodate these vehicle builds. Suspension sales and installations encourage repeat business as enthusiasts add lighting, bumpers, engine performance enhancements and more.