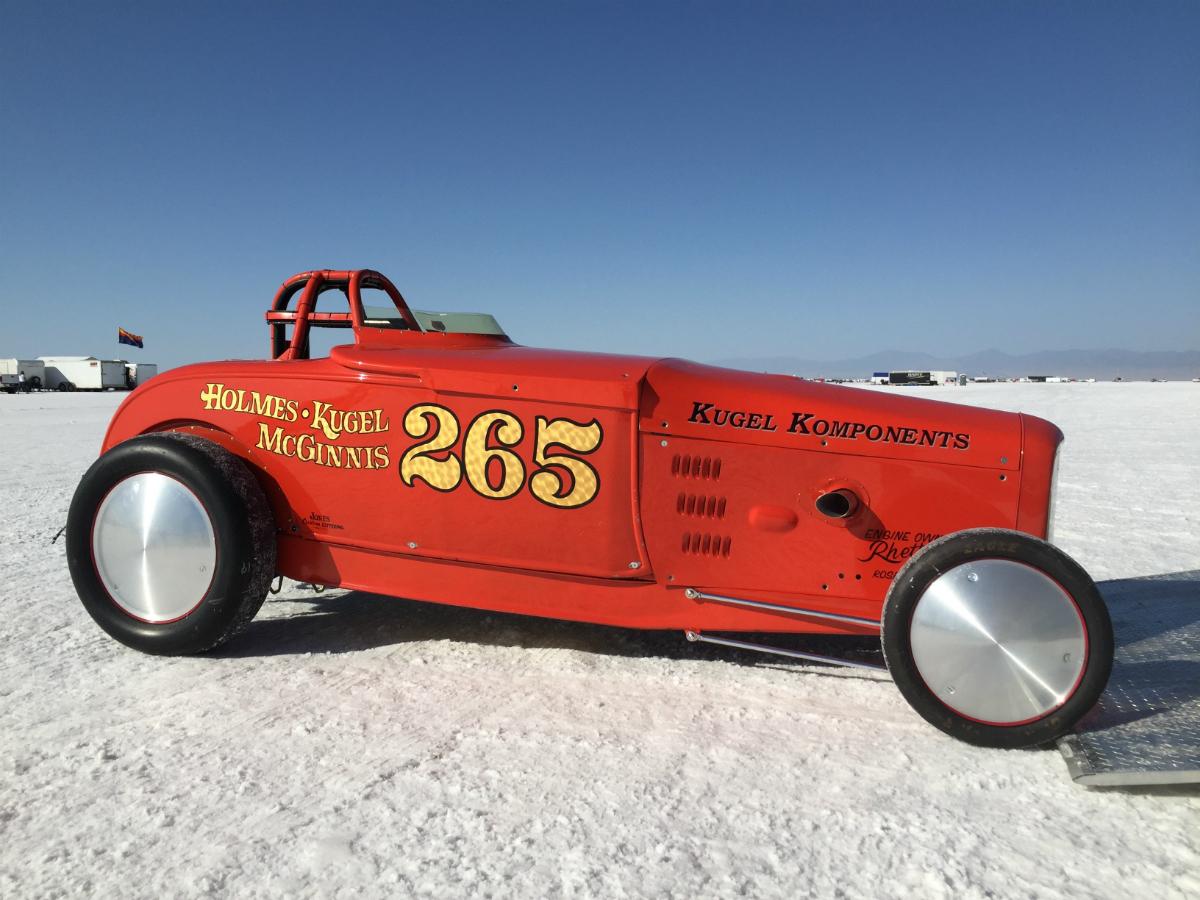 Automotive journalist Tony Thacker got his first taste of Bonneville Speed Week way back in 1975. Over the years, he's seen just about everything. In THE SHOP Magazine's December Issue, Thacker looked back at his years spectating and racing on the Great White Dyno.
Going for the Red Hat
When a car breaks a record over 200 mph, they get a red hat, along with bragging rights. But it's not as easy as busting through that 200-mph barrier, Thacker says. Each class is given a minimum speed that must be met to reach red hat status. That's something that BUA Motorsport's Geoff Stilwell knows all too well.
Stilwell, running a rear-engine modified '27 roadster, set a record at 258.569 mph, but that wasn't good enough for the hat. He'd have to reach a whopping 290 mph to become part of the club. That meant he'd have to go back to the drawing board.
Unpredictable
Things didn't quite go as planned for Stilwell when he returned to Bonneville with his rebuilt machine, but that's not so unusual, Thacker says. Rain, like it did this year, can derail any real efforts to set a record.
Big Efforts
It's no small task getting to Bonneville, let alone setting a record, Thacker says. For teams from the other side of the world, it takes a herculean effort—and a lot of money—to make it to the once-a-year event. But once you get there, it's no picnic. Racing at Bonneville is a bit like hiking and camping up the Amazon, Thacker says, and there's little escape from the elements. It even proved too much for the BAR Honda Formula One team in 2005, who failed to reach a record-breaking speed in the 3-liter, open wheel record.
Read the full story in THE SHOP Mag's Digital Version.