Features
Light Bars: Chasing Shadows
Products to drive away the dark.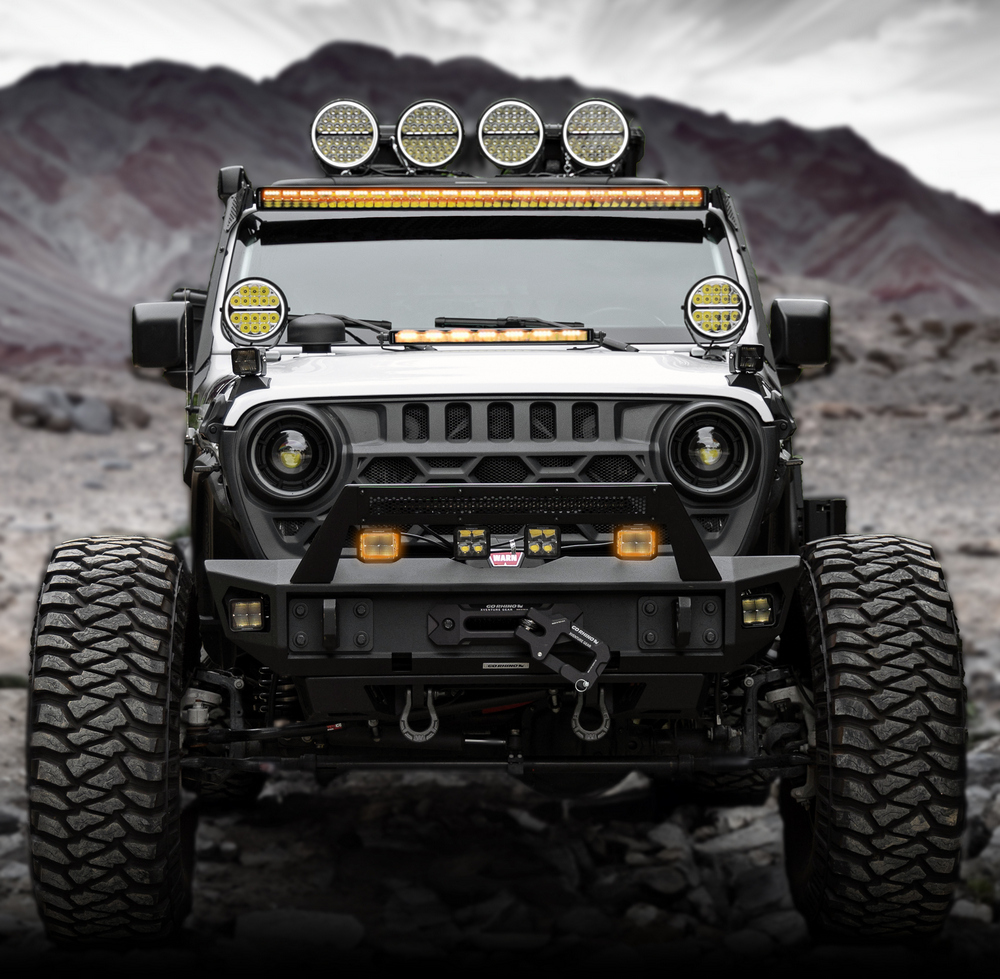 This article originally appeared in the October 2023 issue of THE SHOP magazine.
What lies on the road—or trail—ahead? Truck and SUV owners with light bars are the first to know.
Among the industry's most innovative product niches, light bars continue to serve as must-have add-ons for overlanders, off-roaders and seemingly anyone who drives a 4×4 for work or play.
Powerful LED lights inside versatile housings mean there's a setup for any need, while advanced wiring harnesses and innovative mounting brackets allow for virtually unlimited installation applications.
There's enough technical knowledge required when pairing a vehicle with the proper light bar to prompt many consumers to seek a professional opinion. The means your shop needs to be educated and prepared when drivers come in chasing shadows.
EFFICIENT DESIGNS
If you're unsure about the staying power of aftermarket light bars, consider their main uses.
"It continues to get dark every night, and people need lighting when off-roading or late-night at worksites," says Jack Biltmore III, master product developer for Quake LED.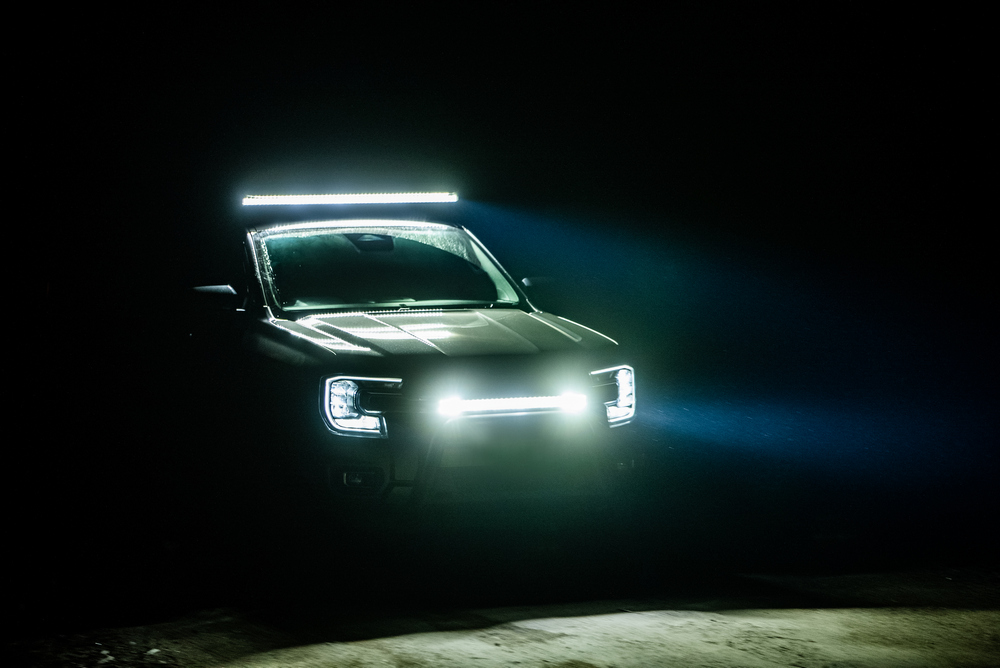 It's often a matter of safety and utility.
"The increasing popularity of outdoor recreational pursuits such as off-roading, camping and overlanding has led to a higher demand for rugged and powerful lighting solutions like light bars," says Pablo Sanchez, senior marketing manager for HELLA. "Enthusiasts and professionals alike seek reliable illumination options that can withstand various challenging terrains and weather conditions."
One word that defines today's LED light bars is efficiency.
"Engineering advancements have allowed manufacturers to get more light output and greater overall efficiency while using less power," says Justin Steller, wholesale manager for Diode Dynamics.
Tim Wymore, director of product development for Go Rhino – XPLOR Lighting, wants shops to know that there are light bars available for any job.
"The outside factor having the greatest effect on the light bars market is the lack of application- or product-specific mounting solutions available," he says.
What's old is new again when it comes to the shapes of the lights themselves, observes Jared Chavez, director of brand development for PROJECT X.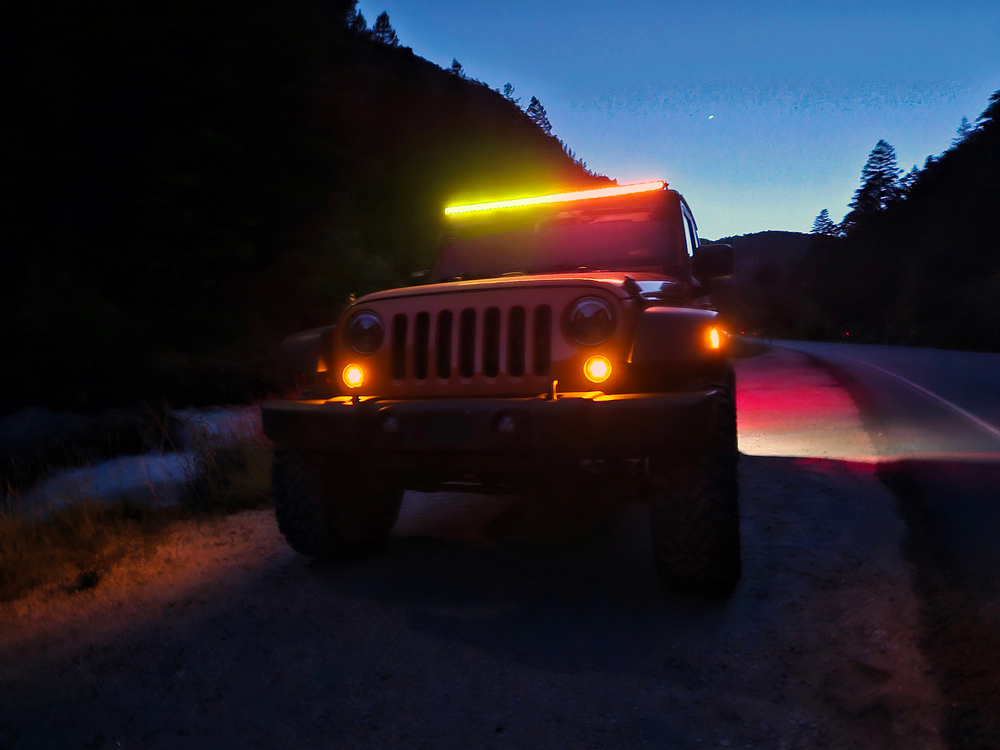 "Round lights are making a huge comeback, especially in roof-mounted applications," he says. "That doesn't mean light bars are going anywhere, but it does change the demands on sizing. I think the days of stocking and selling 50-inch light bars all day long are going away. We are seeing more 10-, 20- and 30-inch bar applications being sold, especially for applications where rounds may be harder to use like inside of bumpers or on side-by-sides."
Today's light bars are as innovative as the trucks and SUVs they outfit.
"The new vehicle models manufacturers are coming out with offer exciting and challenging opportunities to use our products in creative ways," says Brennan Scully, sales manager for Baja Designs. "Our goal is always to make a simple and clean installation."
Updated offerings also take important regulations into account, says Nupesh Patel, brand manager, Body Armor 4×4.
"Laws are ever-changing, and the DOT/SAE requirements play a role in compliance with state and federal agencies," he says.
Of course, many industries' new normal includes issues with the global supply chain.
"As brands either source components overseas or import off-the-shelf light bars, disruption with freight, sourcing issues or even labor issues are still problems," says Brandon Nelson, marketing manager for Vision X Lighting. "It has forced premium brands to have to adapt to shipping delays and is forcing customers to turn to different or lower-quality brands. It has started a shift from 'Who's the best?' to 'Who has what in stock?'"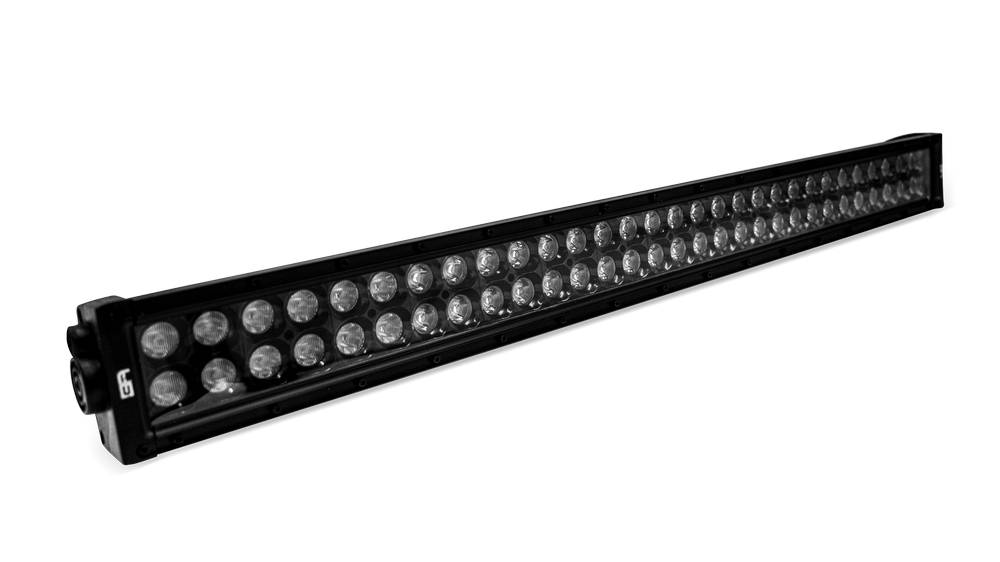 QUALITY COUNTS
As with many aftermarket products, the lowest price point is not always the best deal for adventure-minded off-roaders.
"Be sure that you are offering high-quality light bars to your customers," Steller suggests. "Lower-quality light bars result in higher warranty submissions and lower customer satisfaction."
Top shops will direct consumers to the selection that makes the most sense for their specific requirements.
"Sometimes there is a drive to sell and install a (specific) brand as opposed to the look and feel of the product or its functionality," says Wymore.
Chavez agrees that customer education is key.
"It is understandably easy when a customer comes in wanting a 50-inch, roof-mounted light bar to simply sell it to them—but that same customer may end up with issues of glare and the light not being usable. A smaller bar mounted lower may be a more effective lighting solution for a lot of customers," he explains.
Installation services can ensure top performance, says Scully.
"With how easy we have made our vehicle-specific kits, shops should be pushing to do the install," he says. "This can increase billable hours without too much of a headache for technicians."
Patel agrees, outlining common installation errors shops should avoid:
Not understanding the measurements of the light bar and/or the product the light bar will be installed on
Not reading the instructions to see if anything additional is needed for installation
Not confirming the basic amp rating
Not considering the length of the vehicle and where the light bar will be mounted in relation to the length of the harness
Not knowing how to plumb the wiring into the cab
"Assessing all these factors beforehand and taking these simple steps/measurements before diving into the project can save time and multiple headaches," he says.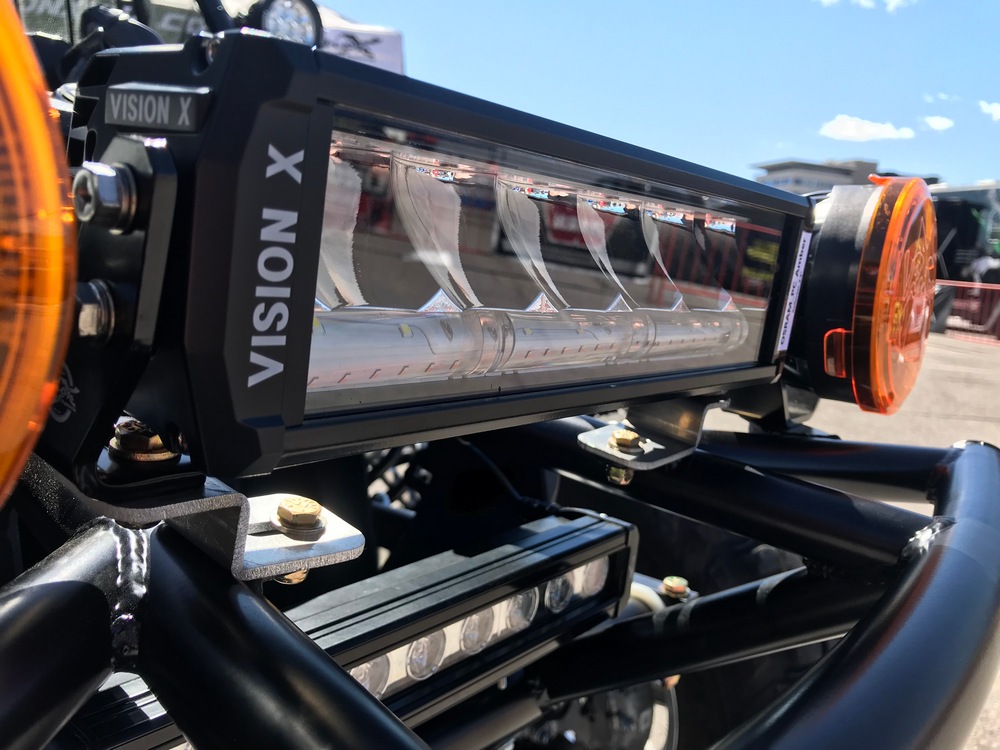 Sanchez reminds technicians to include quality components throughout the system.
"Shops might underestimate the power requirements of light bars and install inadequate wiring, switches, relays and fuses," he notes. "This can lead to issues like flickering lights, dim illumination or even electrical failures."
Knowledge is power when it comes to profitable installations, says Nelson.
"With light bars, mounting location and beam pattern play the biggest roles when trying to marry product with application," he notes. "For instance, putting a flood light bar above your windshield will destroy your eyes with hood glare. Neither do you want to utilize a white spot beam light bar on a bumper to use as a fog light when a yellow flood light is more suitable. So, understanding which light bar is ideal in which location, as well as what the vehicle is used for, is important for a happy customer."
Once you've gained that experience, don't be afraid to jump into any project, Biltmore advises.
"All of our complicated light bars include a simple-but-complete wire harness that reduces installation time," he says.
SCHOOL'S IN SESSION
Getting drivers into the proper light bar setup for their individual needs may require some teaching on your part.
"Educate customers on the different types of optics used in light bars and how they contribute to the overall focus of the beam pattern and amount of glare or wasted light that is produced," says Steller from Diode Dynamics. "Generic light bars using basic optics or reflectors lose light internally and to glare, resulting in more stray light."
He also suggests that seeing is believing.
"If you have a retail storefront, reach out to the manufacturer to see if they have a P.O.P. display that you can add to your showroom."
Knowing your product is a recipe for success, says Quake's Biltmore.
"Make sure your staff understands the basics of light bar wattage, current draw and beam patterns," he recommends. "Have a cheat sheet that lists which light bar length fits most common trucks, Jeeps or Broncos."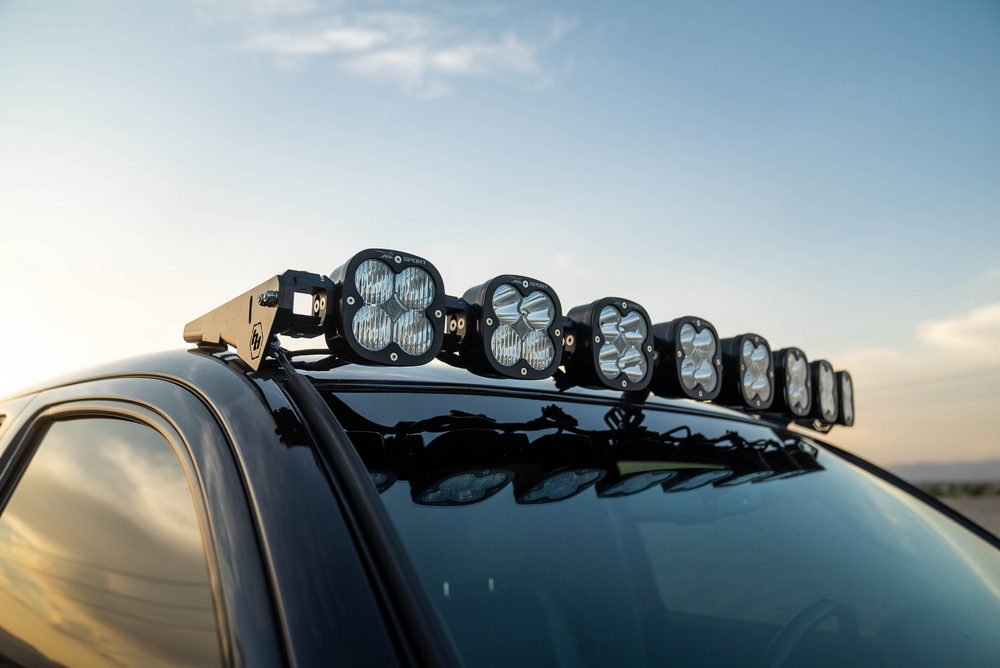 Understanding the quality and quantity of light needed is an important factor, notes Nelson from Vision X.
"Most light bars today are pretty bright, but not all are created equal," he explains. "Lumen output is only a small part of the story—durability and build quality are what distinguish between a premium brand and an inexpensive one. That info is often overlooked or overshadowed by just the raw lumen output that people focus on."
With a wide variety of suppliers competing in the market, it pays for shops to work with companies they know and trust.
"Do not focus on all the noise in the industry—key brands that are working hard to gain market share should get most of your attention," says Scully from Baja Designs. "They are using their resources to build brand awareness, which is creating customer demand. Our goal is to create a brand that customers are coming in and asking for. Social media and the communities that we are part of have allowed us growth that I never could have imagined."
Once a light bar has been selected, show clients how they can package it with related items for a total off-road overhaul, says Wymore.
"Upsell as a complete package with other Go Rhino products like bumpers, roof racks, bed racks and more."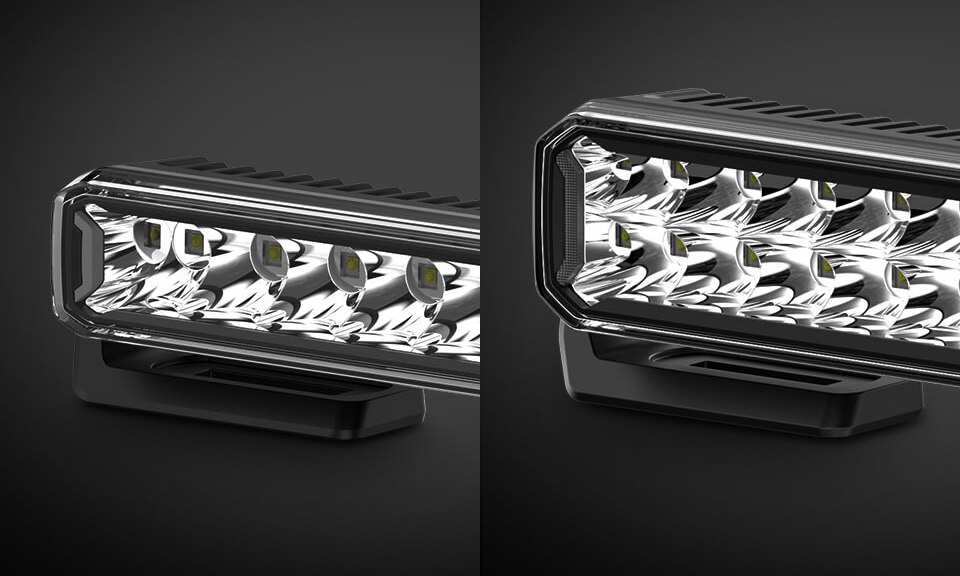 Patel from Body Armor 4×4 believes light bars can be an attractive upsell on almost any project.
"Always pitch light bars and light pods with the sale of bumpers, bed racks, roof racks, etc.," he says. "The add-on sales are a gimme."
A wider selection means more potential for sales, says Chavez from PROJECT X.
"Have options for customers—single-row and double-row in 10-, 20- and 30-inch sizes to fit their needs."
Earn a reputation as the local lighting expert to attract new and repeat customers.
"Offer personalized and educational customer experiences. Engaging with customers in a knowledgeable and informative manner can help build trust and demonstrate the value of light bars, leading to higher sales," says HELLA's Sanchez. "Additional activities could include expert consultation, in-store demonstrations, educational content, package deals and bundles, installation services and collaborations and events. By focusing on customer education and engagement, and offering a seamless shopping experience, your shop can position itself as a go-to destination for quality light bars and related accessories."