Features
Lexus Unveils IS 500 F SPORT Performance Model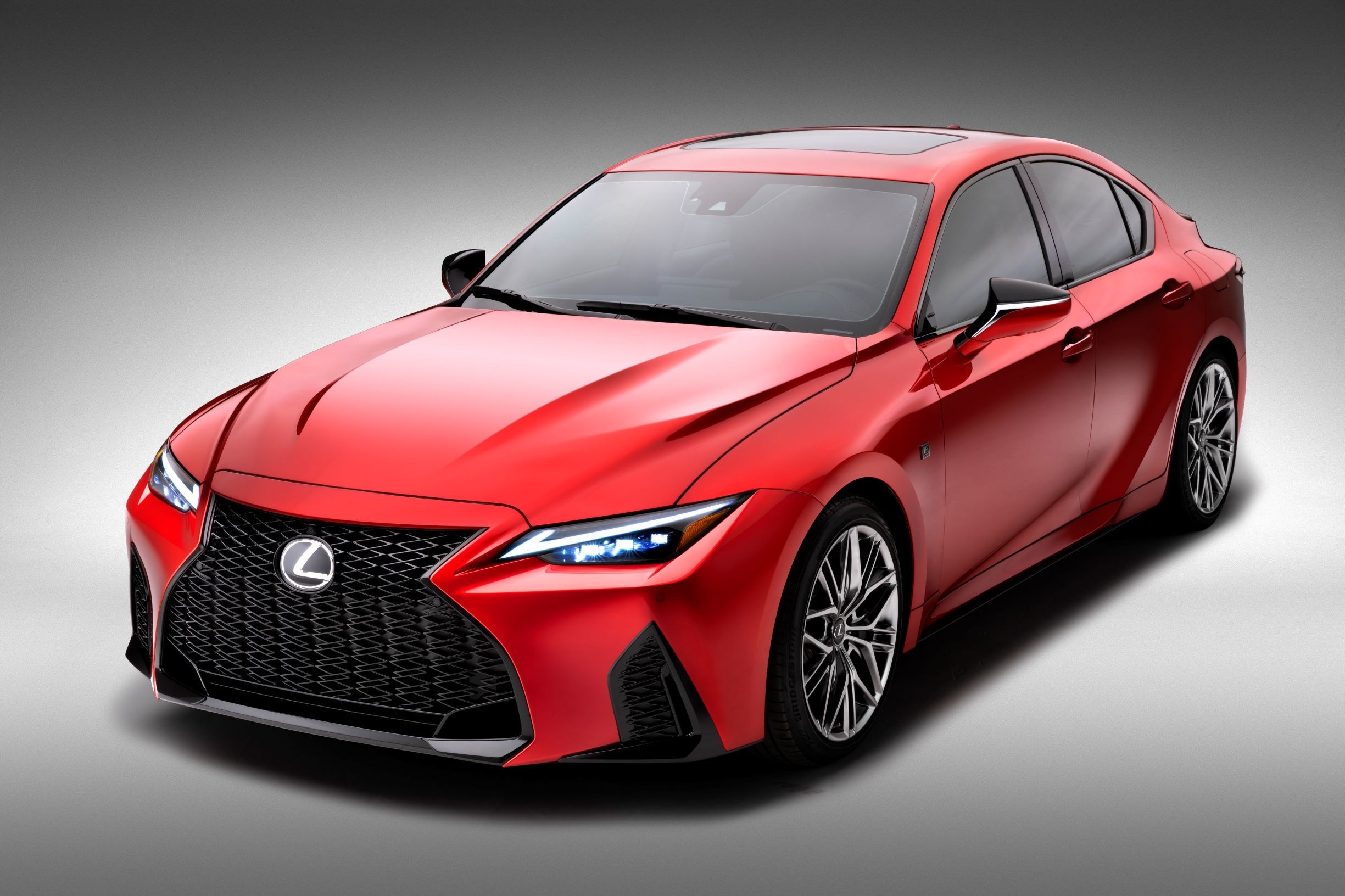 Lexus has built on last year's reimagined front-engine rear-wheel-drive IS by unveiling the first-ever IS 500 F SPORT Performance, produced exclusively for the North American market. The sports sedan is powered by a 472-horsepower naturally aspirated V8 engine and is equipped with a quad exhaust system.
As the first model in the new Lexus F SPORT Performance line, the IS 500 engine provides a boost in displacement and performance over the IS 350's 3.5-liter V6 with its naturally aspirated 5.0-liter V8 engine. The IS 500 has a maximum output of 472 hp at 7,100 rpm and 395 lb.-ft. of peak torque at 4,800 rpm. Despite the more powerful engine, the vehicle weighs 3,891 pounds, gaining only 143 pounds of additional curb weight over the standard IS 350 F SPORT. The IS 500 is capable of delivering a 0-to-60 mph time of 4.5 seconds and has a manufacturer-estimated 24 mpg highway rating. Other IS 500 performance enhancements include a quad exhaust system with dual-stacked tailpipes.
IS 500 uses the same eight-speed Sport Direct Shift automatic transmission found in the IS 300 and IS 350 RWD models. It also features drive mode select Sport S and Sport S+, which provides advanced engine and transmission mapping to enhance performance, Lexus said. Sport S+ also adjusts the amount of EPS steering assist and damping force to deliver sportier handling to match the updated powertrain settings.
Starting with the 2022 IS 500, Lexus F SPORT Performance models will come adorned with unique black badging on the sides to distinguish it from F models.
The IS 500 will come standard with the IS RWD F SPORT's Dynamic Handling Package (DHP), which includes Adaptive Variable Suspension (AVS) and a Torsen limited slip differential (LSD) that improves handling and performance thanks to enhanced traction when cornering or exiting turns. The LSD helps maintain straight-line stability as well. Engineers have also improved the IS chassis performance with the addition of a Yamaha rear performance damper. This damper reduces dynamic structural distortion, delivering increased comfort at low speeds, and additional stability and agility at high speeds. Brake cooling enhancements have also been made over the standard IS 350 F SPORT with additional aerodynamic cooling and larger 14.0-inch two-piece aluminum front rotors and 12.7-inch rear rotors.
The IS 500 features subtle exterior enhancements to help set it apart from the standard IS 350 F SPORT. The hood has been raised nearly 2 inches and receives sculpted center character lines, while the front bumper and fenders have been lengthened to help accommodate the vehicle's naturally aspirated V8 muscle. IS 500 will come standard with exclusive 19-inch split-10-spoke Enkei alloy wheels. The wheels are approximately 1-pound lighter per wheel in front and 2 pounds lighter per wheel in the rear, compared to the standard 19-inch F SPORT wheel. Other exterior updates include a revised lower rear diffuser accent that accentuates the quad exhaust system, as well as dark chrome window trim. Tying these visual and performance cues together is the black IS F SPORT rear lip spoiler.
Inside, drivers are greeted with black F SPORT Performance badging on the heated leather-wrapped steering wheel and door sill scuff plates. It also comes standard with the IS F SPORT accelerator pedal, brake pedal and footrest, but the combination instrumentation meter receives an updated startup animation that is exclusive to IS 500.