Features
Legacy Classic Trucks Debuts 1949 Power Wagon Restomod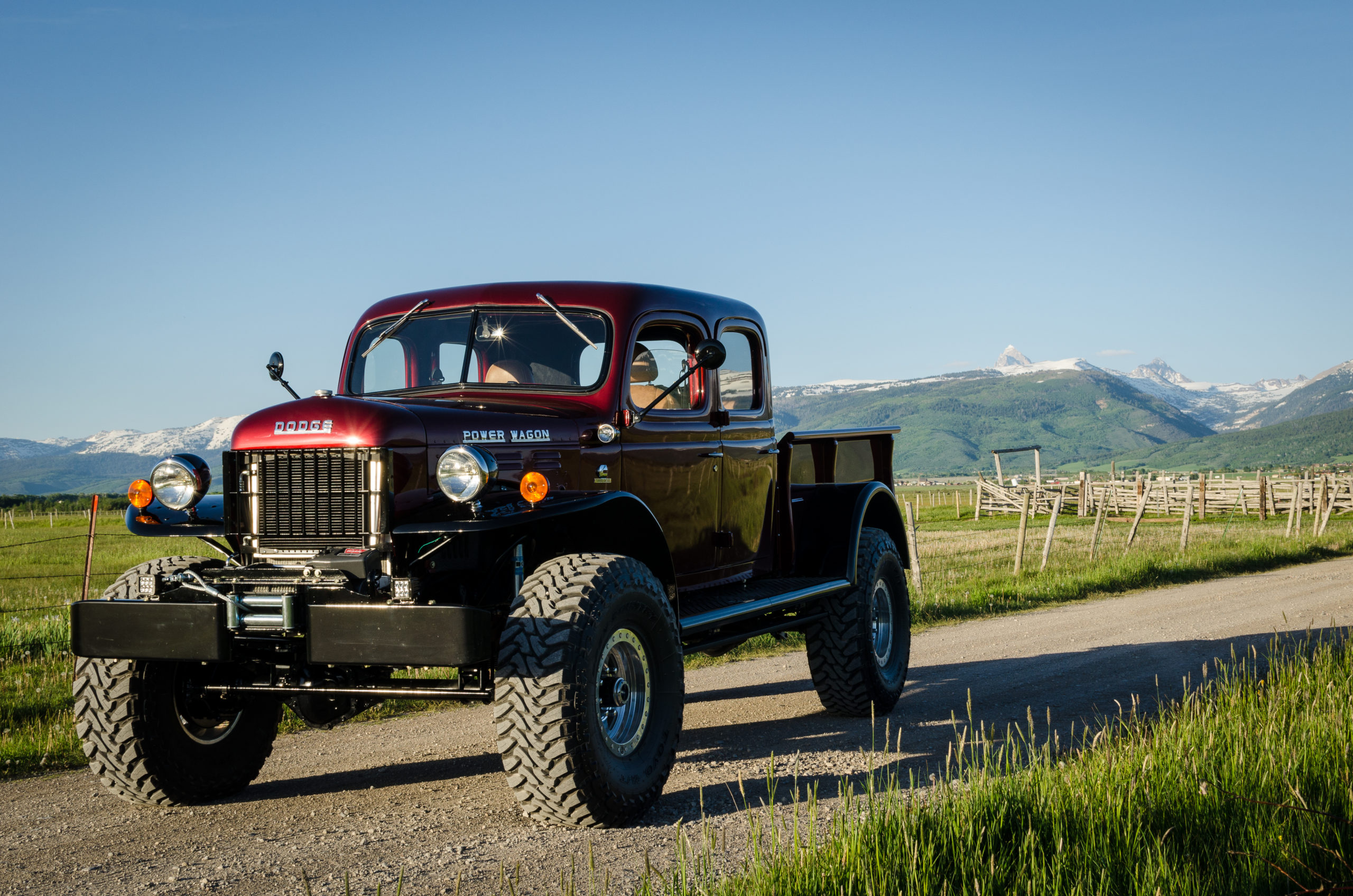 Legacy Classic Trucks, which specializes in full-size classic trucks with a particular focus on restomodding the vintage Power Wagons famously used in World War II and the heavy-duty building projects that fueled the great Westward Expansion of the United States, has announced its newest offering: a 1949 four-door Power Wagon.
"The classic Power Wagons are just amazing trucks, and they are absolute smile magnets when other drivers see them out on the open road. This is the truck that helped build all the bridges, dams, and roads out West that everyone road trips across during the summertime season," Legacy Classic Trucks Founder Winslow Bent comments. "We've had Power Wagons that we've restored that have served in World War II. The best part about a Legacy Power Wagon build is that drivers get all the good looks of a classic restoration without any of the hassles. Drivers won't have any trouble driving this truck out on the street, highway, or off-road. It can do anything."
While the iconic Power Wagon is renowned for its military pedigree and, 'do-anything,' capabilities, Legacy Classic Trucks updates the vehicles to meet modern expectations. This particular truck is outfitted with a twin-turbo Cummins 4BT 8-valve turbo diesel engine capable of producing 350 horsepower and 600 lbs.-ft. of torque. The engine is mated to a five-speed manual transmission to produce a respectable 0 to 60 mph time that can cruise at 80mph all day long.
The Dana 60 and axles, ARB locking differentials and Warn locking hubs work to ensure the 1949 four-door beast functions on road and off in any terrain, helping to elevate the vehicle's clearance. A Warn winch is strategically placed on the vehicle's front as well, allowing drivers to clear out trails or help tow other vehicles as needed while adventuring.
This powerful combination of vintage styling and modern mechanicals rides comfortably on 40″ Toyo tires with a 144-inch wheelbase. Incorporating bead-locked wheels adds another level of functionality while overlanding across any terrain.
The new 1949 Legacy Power Wagon's interior is also significantly upgraded with bespoke leather seats and grey German square weave carpeted floor mats. An iconic wood steering wheel and vintage-style gauges add a level of period-correct retro styling to an otherwise modernized interior. Other upgraded interior inclusions include a Bluetooth stereo, brand-new HVAC system, and USB charging ports.
Each Legacy Classic Trucks Power Wagon conversion requires well over 2,000 hours of build time to complete. The new 7,500 lbs. Legacy Classic Trucks 1949 Power Wagon custom is the company's 108th vehicle.
Click here for more information.