Features
LED Lights: The Latest and Safest Development in Automotive Lighting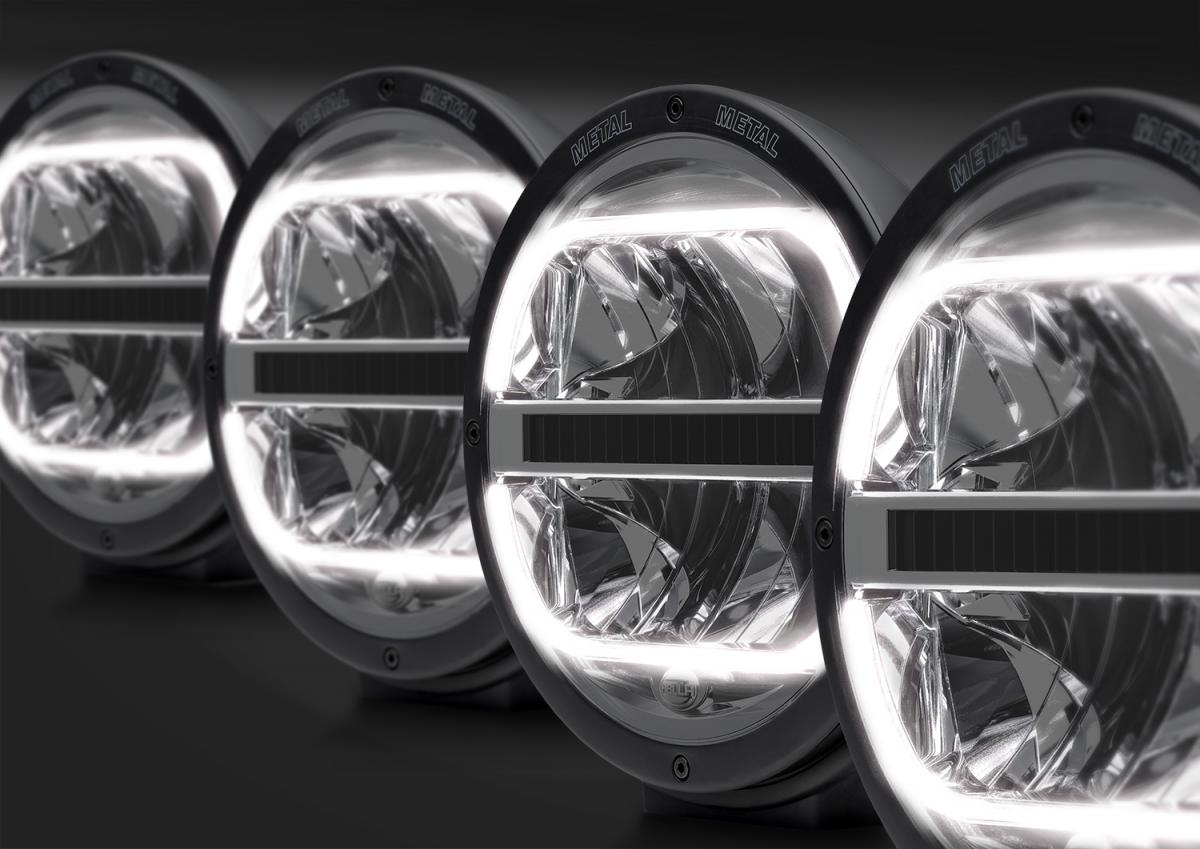 Advances in LED technology have consistently exceeded halogen and xenon lighting in everything from light bars to off-road lights, offering greater range, brightness and flexibility in their installation. LED lights produce a better vision on the road, are often in compact design housing and have a longer lifespan.
About this Sponsored Content
HELLA is a global, family-owned company, specializing in innovative lighting systems and vehicle electronics, that has been an important partner to the automotive industry and aftermarket for more than a century.
The demands on vehicle lighting in commercial vehicles and passenger cars are high, including increasing road safety and maintaining the overview in every driving situation. In addition, individual customization of the vehicles is becoming increasingly important.
Since the beginning of the 60s, halogen light sources and halogen headlamps have been used in vehicle lighting, as have an H4 version with two filaments since the beginning of the 70s. Until today, tried-and-tested halogen technology has been standard equipment for many vehicle headlamps.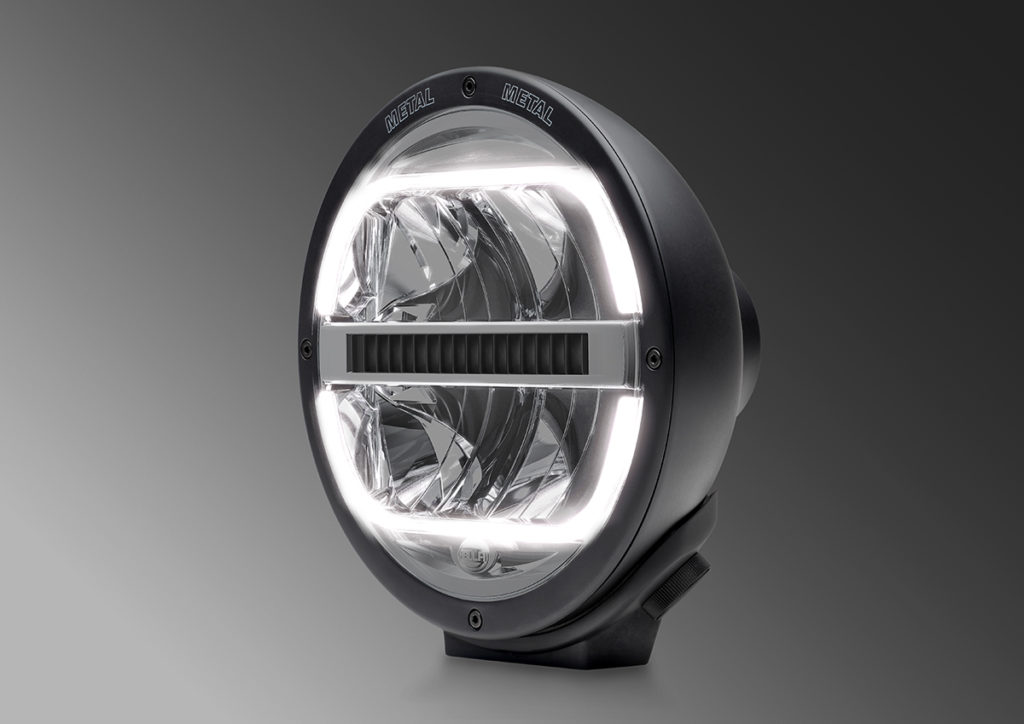 At the beginning of the 90s, the next headlamp generation followed with the development of xenon technology. The xenon gas discharge lamp works as follows: a compact combustion chamber made of hardened quartz glass is filled with a xenon gas under high pressure. The light arc in the combustion chamber is generated between two tungsten electrodes. A very high luminous flux is reached just a short time after ignition due to the xenon gas.
Compared to the light of standard halogen bulbs, xenon light has two crucial advantages: a xenon bulb not only provides more than double the light of a modern H7 bulb, but it only requires around 2/3 of the electrical power.
Xenon light also has a lighter light color. Due to the increased light, the road is brighter and illuminated more widely. Hazards on the road, or at its edge, are detected earlier. The improved illumination of the road and the daylight quality of the xenon light aid the natural way people see; they become tired more slowly and drive in a more relaxed manner.
However, the use of LED technology for modern headlamp systems is one of the greatest innovations in the field of automotive lighting.
Since the introduction of the first lighting functions as a center high-mounted stop lamp at the beginning of the 1990s, LED technology has developed rapidly, culminating in its current use in modern lighting systems such as the matrix HD84 system. LED headlamp solutions are now found in vehicles of almost every vehicle class – from small cars to the premium class.
Compared to other light sources, LEDs provide significantly improved energy efficiency. This is important, not only for reasons of cost, but also consumption. Due to the increasing prevalence of electromobility, in the future we will need solutions which save the resources of the battery. CO2 emissions can also be reduced by the systematic use of LED technology, making an important contribution to protecting the environment.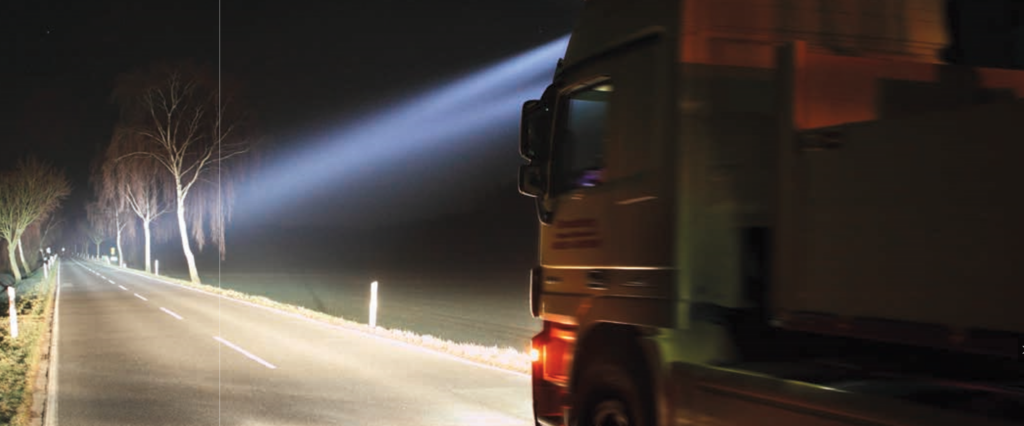 With the fast development and increased prevalence of LED technology, there have also been developments in the field of modern lighting systems in recent years. This is because LED technology opens up ever new possibilities in this area.
In terms of auxiliary lights vehicle development, LED technology provides a new, wide-reaching design, leading to offering more visibility and thus, safety.
Because the light output is high, the road is well illuminated and the surroundings and obstacles can be detected more easily and quickly. The light color, which is similar to daylight, is particularly pleasant for the eyes and can prevent signs of fatigue for the driver. The LEDs installed on the auxiliary lights are considered to be practically maintenance-free and last considerably longer than standard halogen or xenon light sources. With service lives of several thousand hours, LEDs often last the entire vehicle life. Advanced thermal management also contributes to a long service life as no modern LED headlamp can do without this.
Thanks to new LED engineering lighting developments and innovative EdgeLight LED striking position light, HELLA, one of the pioneers and leaders in automotive lighting and electronic industry for more than 120 years, presented its auxiliary lighting breakthrough: the new Rallye 4000 Metal LED and Rallye 30003 LED.
The HELLA's patented EdgeLight provides a new level of quality in light. Each light module incorporates a highly complex prism geometry and reflective qualities for light guidance, providing an absolutely distortion-free light output.
Its best features are the striking position light with a hexagonal contour, when the light is switched on and the powerful LED light when switched on. The daylight-like light color contributes to creating fatigue-free driving.
The LED auxiliary headlamps are characterized, above all, by their robust construction, and are available both as a 'metal' version in black and as a 'chromium' one. These configurations allow HELLA Rallye 4000 Metal and Rallye 3003 LED to be used in all-terrain applications, such as cars, trucks, utility vehicles and sport utility vehicles (SUVs).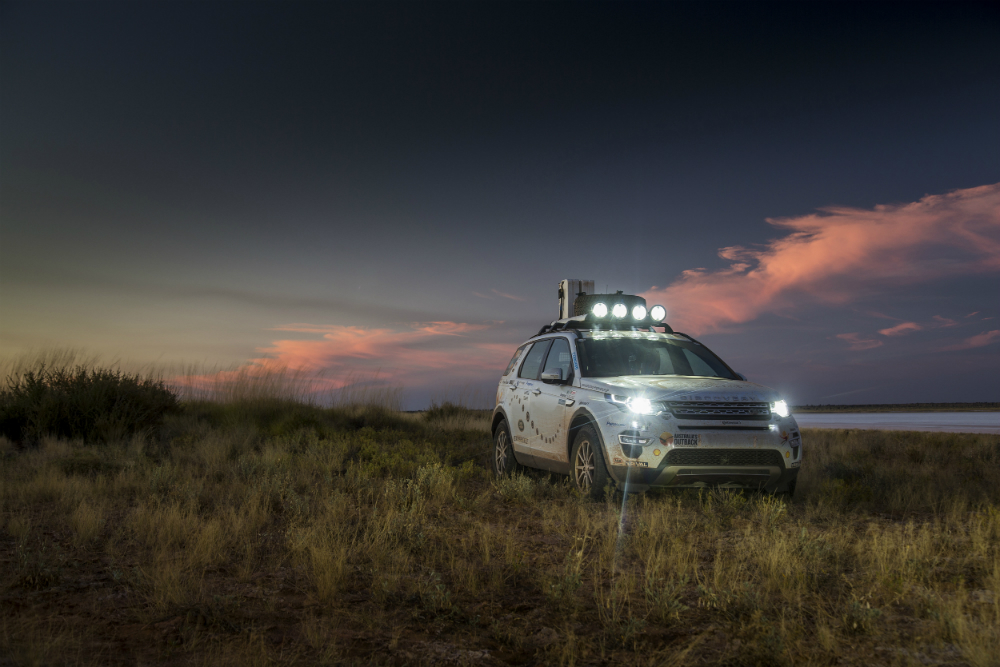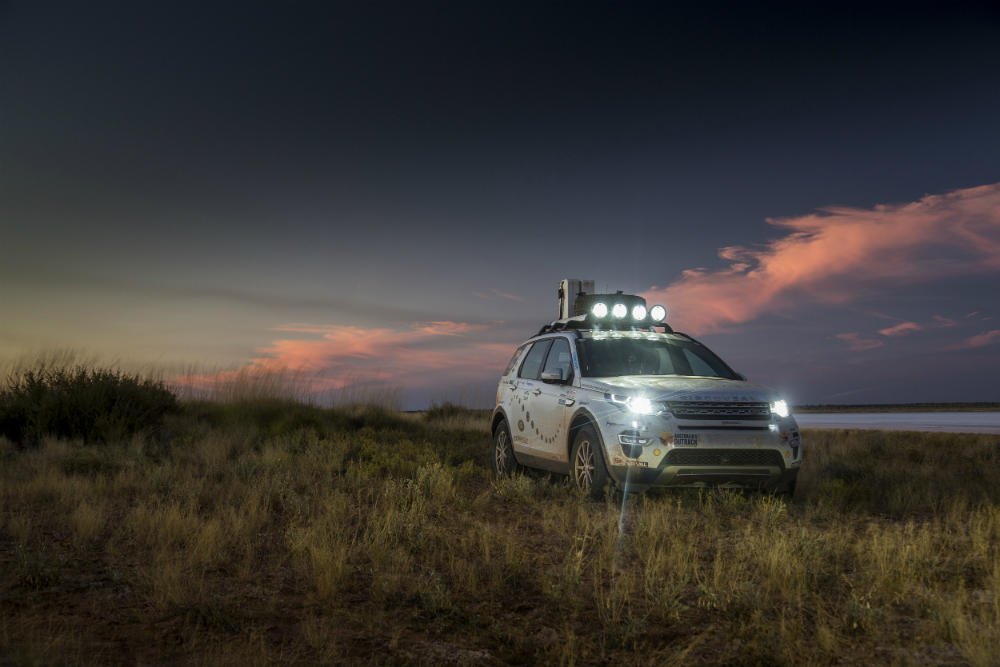 Fittings and brackets are made of metal, resistant to corrosion, environment and vibrations and have IP67 protection. Its stainless-steel brackets allow flexible positioning to meet a wide range of customer preferences.
LED technology is trending in the auxiliary lights and light bar market by combining LEDs and two different optical lenses. The free form TIR (Total Internal Reflectivity) system lenses ensures that the light beam covers a long-range area, while the Reflex Optics ensures a homogeneous flood light across narrow streets, highways and rural roads.
Here's a tip shops can use to increase their sales of auxiliary lighting: First, old mounted halogen lights can be upgraded with the Rallye 4000 Metal and Rallye 3003 LED inserts in a snap. They don't require a fancy heavy duty wiring or switch (if it is not needed). They can be just grounded to the vehicle's frame and spliced into the backup light power wire in the bumper mounted outlet's power feed cable. LED auxiliary lights are becoming the new trend in 4×4, SUVs and trucks.
Drivers are upgrading to LED technology and sharing with their family and friends the benefits of upgrading to the latest in automotive lighting technology.