Features
Latest ECD Build Blends Southern Charm With European Design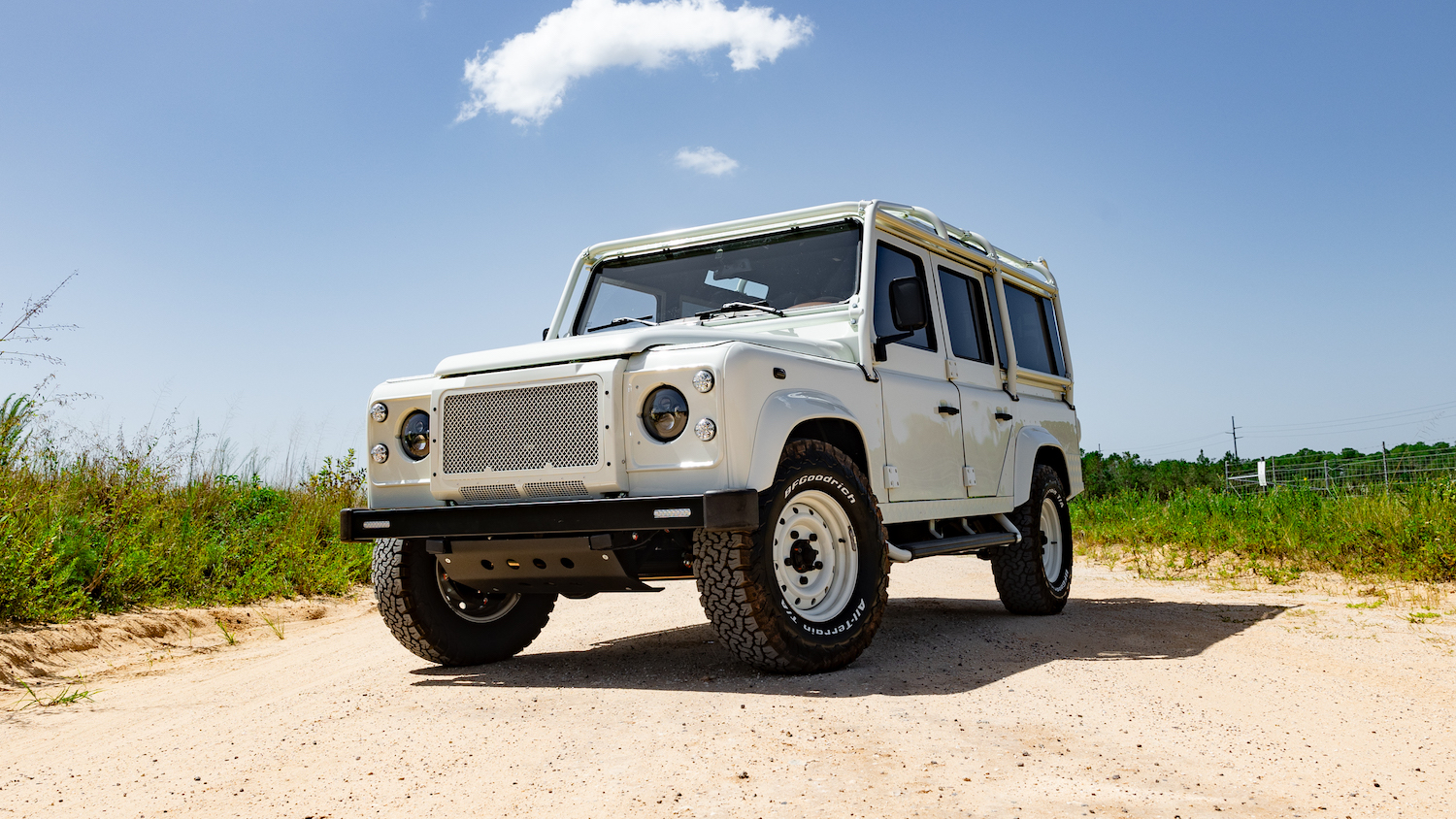 ECD Auto Design (ECD), has unveiled Project Tiger, its new, Corvette LT1-powered, all-white Defender aimed at blending Southern charm and old-money aesthetics, the company announced.
"Project White Tiger blends British history with American history in an entirely fresh way. It's exactly what we love at ECD – genuine European design with unique New World ideas," said ECD CXO and co-founder Tom Humble.
Project White Tiger will roll to its North Carolina home on 16-inch Chawton White Wolf wheels, color-matched to the side steps, vents, roll cage and rear ladder. Underneath is an LT1 engine, EBC brake calipers and a stainless steel exhaust, effectively updating the vehicle with modern performance capabilities, ECD designers said.
Rustic accents continue inside with a wooden steering wheel, Nostalgia VT gauges and pre-distressed tan leather dashboard. The driver and front-row passenger seats are heated leather racing seats with diamond stitching. The older Defender has space for an additional six passengers, with four inward-facing jump seats in the load area. JL Audio speakers, duo Kenwood subwoofers, CarPlay and Bluetooth round out tech enhancements.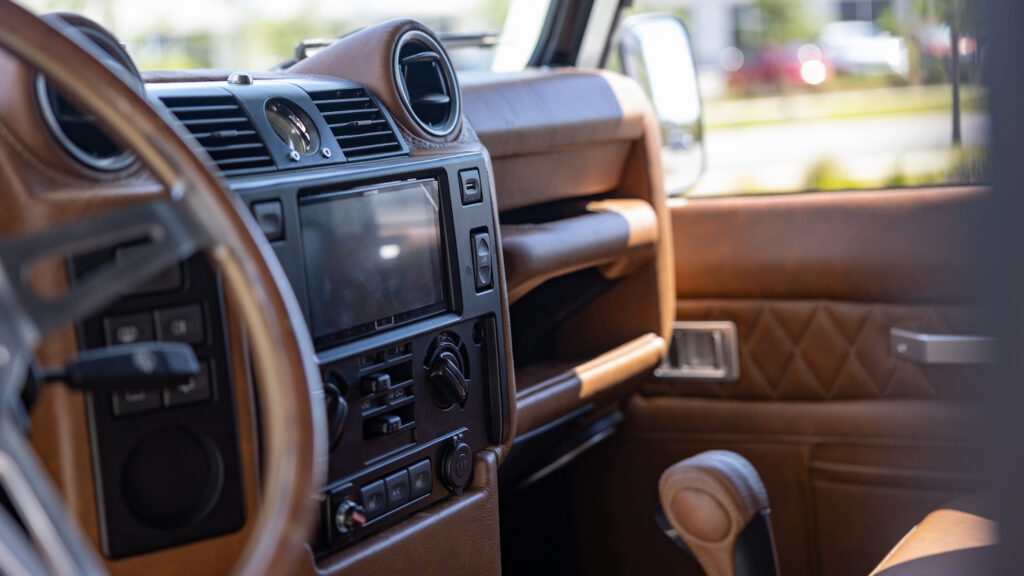 Project White Tiger
Model — Defender 110
Engine — LT1
Transmission — 8-speed automatic
Axles — Stock
Suspension — ECD Air Ride
Brakes — EBC Fast
Exhaust — Borla with single pipe on left side
Exterior
Paint Color —Chawton White in Gloss
Roof — Chawton White in Gloss
Wheels — 16-inch Wolf
Tires — BFGoodrich All Terrain
Grille — Mesh
Bumper — Slim line with daytime running lights and winch
Additional Features — Chawton White roll cage, wheels, side steps, checker plates, hood and side vents, rear ladder; ECD custom black steering guard
Interior
Seat Layout — 2+2+4
Front Seats — Corbeau Trailcats wrapped in Garrett Bellisimo Anis leather, Heated
Mid Row seats — Corbeau Trailcats wrapped in Garrett Bellisimo Anis leather, Heated
Load Area Seats — 4 inward-facing jump seats wrapped in Garrett Bellisimo Anis leather
Leather Color — Garrett Bellisimo Anis
Seat Design — Vertical diamond stitch
Dash – Puma wrapped in Garrett Bellisimo Anis leather
Carpet — Black
Steering Wheel — NRG Innovations wood wheel
Gauges — Nostalgia VT
Additional Features — Leather steering wheel cover with Land Rover embossed
Audio & Electronics
Infotainment — Touchscreen
Sound System — JL Audio speaker and two Kenwood subwoofer
Additional Features — Wireless charger, 5 USB ports, backup camera, Bluetooth, CarPlay, remote start